Policy Options to Manage Drug Spending
Pew examines various proposals aimed at reducing costs and ensuring patient access to needed therapies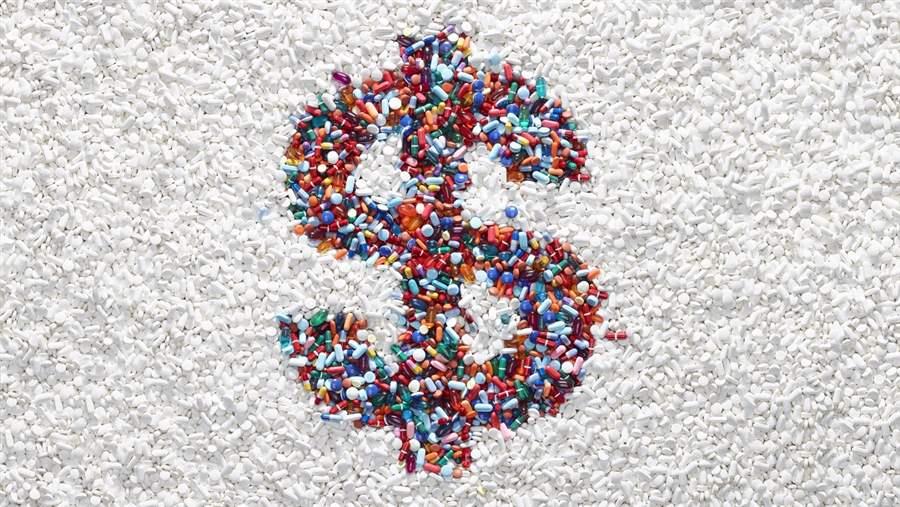 Note: This fact sheet series started in April 2017 and was completed in March 2018.
U.S. spending on pharmaceuticals exceeded $450 billion in 2016. With patients and taxpayers shouldering a large portion of this financial burden, lawmakers have considered a range of policies to address the rising cost of pharmaceuticals.
In response, Pew's drug spending research initiative developed a series of fact sheets that examine many of these policies and focus on two areas: increasing competition and reforming Medicare Part D. Each fact sheet summarizes the policy proposal, evaluates its potential to manage drug spending, and outlines key issues for policymakers to consider.
As policymakers and health stakeholders debate federal approaches to drug spending, these analyses can inform that discussion.
Policy Options: Competition
Allowing prescription drugs to be purchased and imported from abroad has the potential to lower health care costs in the U.S. In the short term, patients could access some medicines at lower prices, since brand pharmaceuticals are generally more expensive in the United States than in other high-income countries, in part because some nations have taken steps to limit drug prices.
Generic and biosimilar manufacturers, or drug developers, report that they have been unable to purchase samples of innovator drugs for their product development. Without access to these drugs, generic developers cannot conduct the testing required for Food and Drug Administration approval. They can sue brand companies for violating antitrust law, but this type of litigation can take years to conclude, and it can be difficult for generic developers to demonstrate that a brand developer's actions caused harm to either them or consumers. As a result, patient access to generic drugs is delayed.
Reverse payment agreements, also known as "pay-for-delay" deals, are settlements that involve a brand pharmaceutical manufacturer paying one or more potential generic competitors to resolve patent infringement lawsuits and agree upon a date by which the generic product can come to market. In fiscal year 2014 there were 21 such settlements involving 20 different branded drugs.
Competition from generic drugs can significantly reduce spending on pharmaceuticals. The number of competitors in a market can also affect drug prices. A Food and Drug Administration analysis of national sales data found that the first generic version of a drug is typically priced only slightly lower than the brand product but that the availability of a second generic version is associated with an average price of about half that of the brand drug.
Biological products, or biologics, are drugs made up of proteins or other materials derived from living cells through a complex manufacturing process. They are used to treat a wide range of health conditions, including cancer, rheumatoid arthritis, and multiple sclerosis, and are some of the most expensive drugs on the market, measured by both unit price and net contribution to spending. In 2015, eight of the 10 highest-expenditure drugs in Medicare Part B were biological products, and growth in the spending on biologics has exceeded 10 percent for each of the past five years.
Policy Options: Medicare Part D
Medicaid rebates are not available for dually eligible beneficiaries because they receive prescription drug benefits through Medicare Part D. Although private Part D plans are able to negotiate rebates and discounts directly with drug manufacturers, the savings are typically smaller than with mandatory Medicaid rebates. Implementing mandatory rebates to the federal government for beneficiaries receiving the Medicare low-income subsidy, including dually eligible beneficiaries, could lower the cost of drugs for these beneficiaries and generate substantial federal savings.
Under the Part D program, private prescription drug plans provide drug coverage to Medicare enrollees. These plans negotiate drug rebates and other discounts with pharmaceutical manufacturers, which reduce program costs and allow plans to compete for beneficiaries based on lowering premiums and patient out-of-pocket costs. However, the federal government is prohibited from negotiating drug prices in the Part D program. Proponents of government negotiation believe that the HHS could secure lower drug prices than individual plans.
Medicare Part D plans (PDPs) are required to cover at least two drugs in each therapeutic class, defined as a group of drugs used to treat the same disease or condition. However, for six therapeutic classes PDPs are required to cover "all or substantially all" drugs. These are known as the protected classes, and include antiretrovirals (used to treat HIV), immunosuppressants (when used to prevent organ rejection), antidepressants, antipsychotics, anticonvulsant agents (used to treat epilepsy), and antineoplastics (used to treat cancer). While this requirement is intended to ensure a beneficiary's broad access to all drugs in these protected classes, it may reduce the PDP's ability to negotiate discounts for these drugs, leading to higher costs for Medicare and its beneficiaries.