America's Oral Health Is Improving Thanks to Better Prevention, Expanded Access to Care
Pew's 14-year dental project has contributed to significant gains
America's Oral Health Is Improving Thanks to Better Prevention, Expanded Access to Care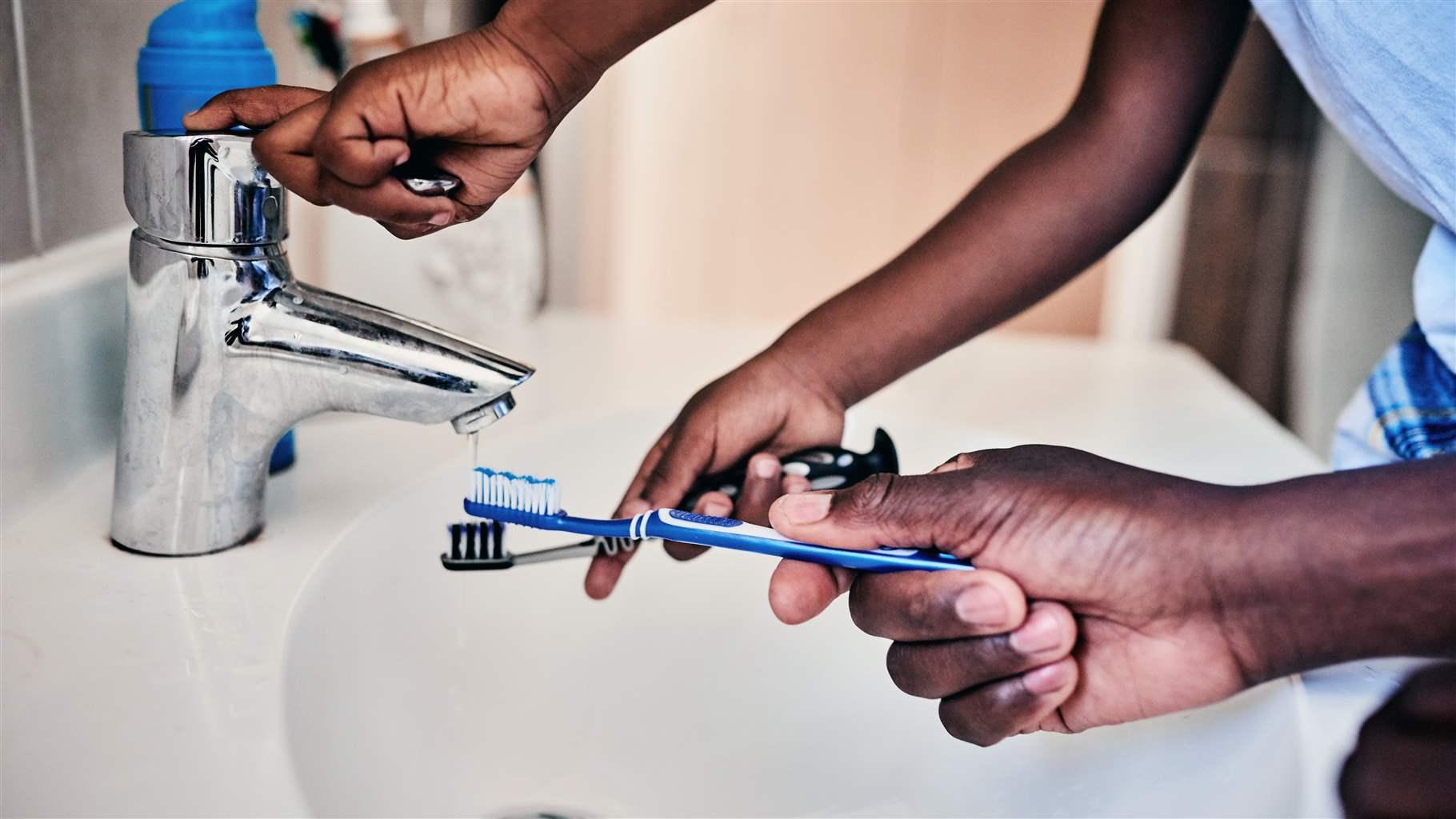 On Feb. 28, 2007, The Washington Post reported a tragedy: "Twelve-year-old Deamonte Driver died of a toothache Sunday. A routine, $80 tooth extraction might have saved him. If his mother had been insured. If his family had not lost its Medicaid. If Medicaid dentists weren't so hard to find."
Deamonte's death was a wake-up call for many, spurring discussions about how to ensure that more Americans get the care they need. The next year, The Pew Charitable Trusts launched a dental campaign focused on preventing oral disease and increasing access to care, especially for children in underserved communities.
In the 14 years since, the Pew initiative, working with other researchers and advocates, has helped spur significant gains, most notably in efforts to expand access to care by increasing the number of providers.
Authorization of dental therapy means more caregivers
Pew began working to expand access to dental therapy in 2008, when these practitioners were eligible to work only in Alaska. Since then, they have been authorized in a dozen more states to provide preventive and routine restorative care such as filling cavities, placing temporary crowns, and extracting badly diseased or loose teeth.
Whether they are practicing in a remote village or as part of a clinic in a large city, dental therapists have served hundreds of thousands of people from older Americans to children, many of whom would not have otherwise received care. Indeed, in its landmark 2021 report on oral health, the National Institutes of Health called dental therapy "the most important change in the U.S. dental workforce" since 2000.
Pew built our advocacy efforts for dental therapy on a foundation of empirical research. A 2012 report, for example, highlighted the overuse of hospital emergency rooms to treat dental pain, a finding that demonstrated the need for expanded access to care. Over the following years, Pew released economic case studies that provided strong evidence that dental therapists enabled private practices and public clinics to treat more underserved patients and generate more revenue. The dental campaign helped develop model state legislation to facilitate authorization of dental therapists to practice and model rules to guide implementation of the profession by state and tribal entities.
Today, dental therapy is endorsed by a diverse, bipartisan group of more than 100 organizations—from rural health clinics to national free-market think tanks. And with significant public support, many more states are considering legislation to authorize dental therapists to practice.
Dental therapy education programs are launched
After state policymakers enact laws and establish rules governing dental therapy, the next step is training. Today, four dental therapy education programs are operating in Alaska and Minnesota, developed and established by a mix of tribal leaders, college administrators, educators, dental practitioners, and others.
The profession reached a critical milestone in August 2021 in the United States when Iļisaġvik College in Alaska became the first dental therapy training program to receive accreditation from the Commission on Dental Accreditation (CODA), the same national agency that accredits schools for dentists and dental hygienists. Following some COVID-19-related delays, schools in Arizona, Michigan, Oregon, Vermont, and Washington are now creating programs that meet CODA standards.
In 2017, working with the American Association of Community Colleges, Community Catalyst, and the W.K. Kellogg Foundation, Pew helped develop model curriculum to help community colleges and universities establish dental therapy programs.
We also partnered with local organizations in Oregon to develop, support, and launch two separate pilot projects. Starting in 2016, Pew supported the Northwest Portland Area Indian Health Board in creating a dental therapy pilot for tribal health systems. In addition, our team helped develop Pacific University's pilot project, approved in 2019, with Willamette Dental Group, the largest multispecialty group dental practice in the Pacific Northwest, and partnered with the university to design and implement a curriculum to train dental hygienists to work as dental therapists.
Millions more benefiting from water fluoridation programs
The Centers for Disease Control and Prevention has hailed water fluoridation as one of 10 great public health achievements of the 20th century, yet in 2008, more than a third of Americans did not have access to fluoridated water. Working with the American Dental Association, the American Public Health Association, the American Academy of Pediatrics, and many state and national foundations, Pew has helped secure water fluoridation for 5 million Americans.
In the face of anti-fluoridation campaigns, Pew worked to preserve these programs for 15 million more people. Our research informed the Department of Defense's decision to require water fluoridation on most military bases in the United States. Still, although the total number of Americans receiving fluoridated water is higher than it was 14 years ago, it has declined from a peak in 2014.
Greater use of dental sealants by children prevents decay
Simply applying a thin layer of resin on children's teeth can reduce decay in permanent molars by 80%, but multiple barriers were standing in the way of programs to administer dental sealants when Pew began exploring the issue.
Pew published reports in 2013 and 2015 that grade each state's dental sealant policies. The work identified a critical obstacle: Although dental hygienists are qualified to apply sealants, some states required dentists to examine patients and approve the treatment first. These policies harmed children most in need of sealants because they either lived in communities with too few dentists, were uninsured and could not afford to see a dentist, or both. Pew worked to repeal these requirements and, by 2016, 16 states did so.
The campaign included efforts to increase access to sealants by promoting school-based programs that bring services to children. Ultimately, the number of low-income children with sealants increased by about 70% from 1999-2004 to 2011-14, which prevented almost 1 million cavities in this group nationwide.
Shifting Medicaid reimbursement to boost access to care
More than 39 million children have dental insurance through Medicaid and the Children's Health Insurance Program, but oral health care services remain unattainable for far too many. Part of the problem is that only about one-third of U.S. dentists accept public insurance, a reality that highlights the need to expand access to care. Further, Medicaid has historically limited reimbursement for preventive services delivered by nondental health care providers. As a result, low-income children are twice as likely to have untreated tooth decay and less likely to see a dentist than their peers from higher-income households.
To help address these barriers, Pew worked to change Medicaid policies at the state and federal levels. Today, Medicaid programs in 49 states reimburse pediatricians for providing specific preventive oral health services, and the U.S. Department of Health and Human Services has made it easier for Medicaid to reimburse for sealants administered in schools.
More progress needed
America's oral health is improving, but formidable challenges remain. Despite generous federal subsidies in the 2010 Affordable Care Act, 12 states have chosen not to expand Medicaid to include low-income working-age adults. And Medicare still lacks a dental benefit.
Aside from insurance coverage, millions of people continue to suffer from poor oral health because of where they were born, where they go to school, whether nutritious foods are available in their neighborhood grocery stores, and other social, political, and economic circumstances beyond their control.
Over the years, Pew has joined with dozens of other research groups and advocates to help more Americans receive quality oral health care. Millions more people today have access to a wider range of professionals, services, and programs, from dental therapists to school-based sealant programs. The changes so far have helped create a strong foundation on which our allies and partners will continue to build.
Allison Corr works on Pew's dental campaign.