Nation's Fourth School to Train Dental Therapists Opens in Minnesota
More states developing higher education programs as demand for these providers grows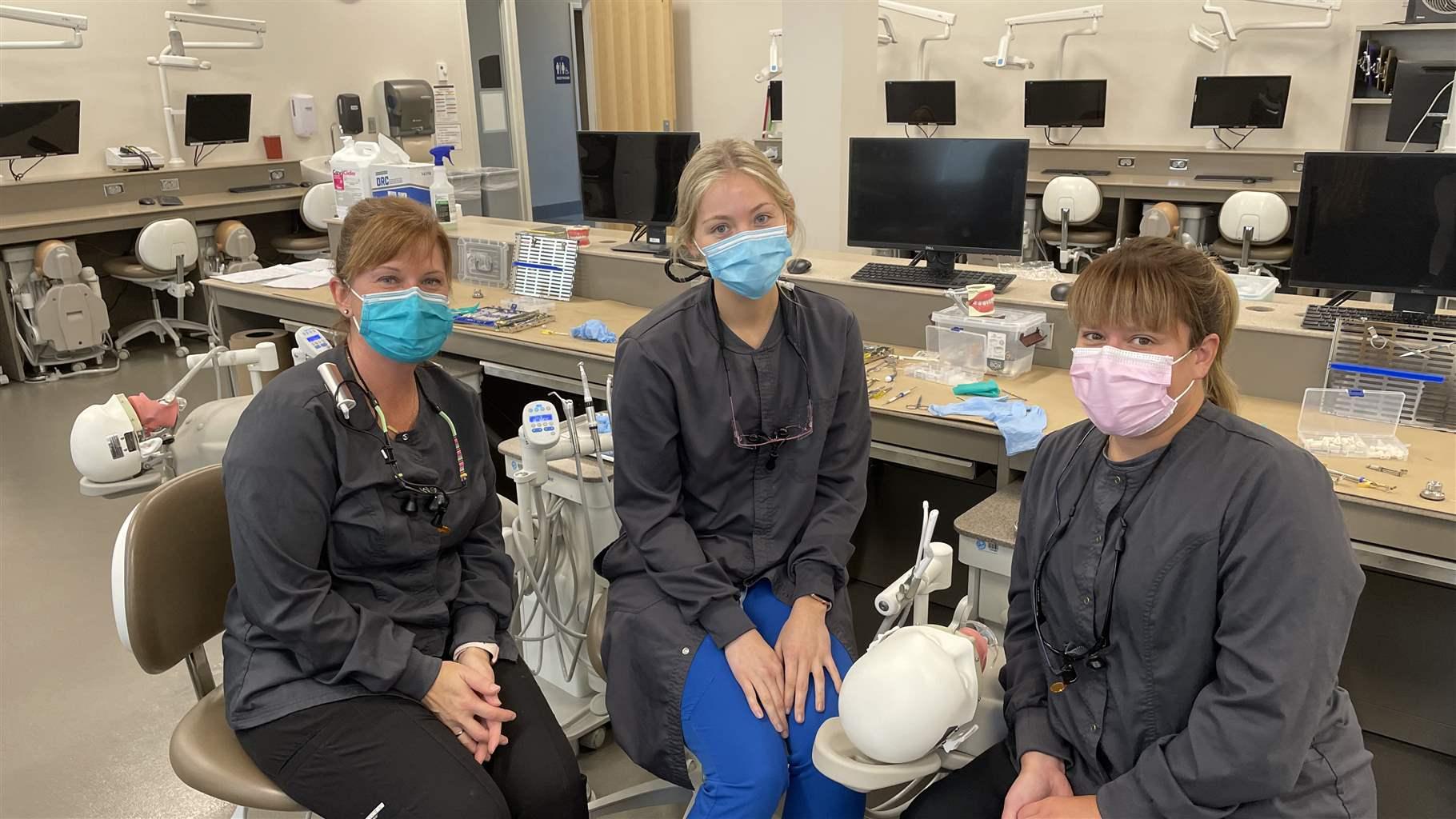 Since entering the U.S. workforce in 2005, dental therapists have helped expand access to high-quality oral health care for tens of thousands of people, primarily those with lower incomes, without insurance, or in underserved communities. And in recent years, demand for their services has outpaced supply.
That's why expanding the availability of training programs for these providers is so critical. Until recently, there were only three—two in Minnesota and one in Alaska—nationwide. This August, Minnesota State University-Mankato enrolled its first class of dental therapy students, launching the nation's fourth program.
With a scope of practice between that of dental hygienists and dentists, dental therapists perform preventive and routine restorative services, such as filling cavities, placing temporary crowns, and extracting badly diseased teeth. They help practices and clinics serve more people, reduce wait times for appointments, increase patient satisfaction, lower the cost of delivering care, and boost productivity and revenue. And by providing the most commonly needed procedures, they free up dentists to focus on more complex procedures and patients with more complicated dental needs.
Dental therapists are authorized to practice in 13 states, whether through legislation or approval by tribal authorities, but enacting statewide laws is just the first step.
"Once legislation has passed, the real work begins," said Dr. Colleen Brickle, dean of health sciences at Normandale Community College in Bloomington, Minnesota. "Higher education's role is critical."
Brickle would know: She led the development of two of Minnesota's dental therapy programs, including most recently at MSU-Mankato. For years, Brickle has pushed to ensure that underserved and other vulnerable populations in her state get access to the oral health services they need. She was instrumental in the passage of the 2009 legislation to authorize dental therapists in Minnesota as a key strategy for expanding access.
Dental therapy training programs therefore benefit from innovative policies and structures that meet the needs of their students—and prepare them to treat diverse patient populations after graduation. MSU-Mankato, for example, developed more flexible schedules so students could continue working while in school. The program also awards "advanced standing" to dental hygienists—giving them credit for relevant dental education—so they can train to become dental therapists on an expedited track. MSU-Mankato ensures that all students receive comprehensive clinical training with vulnerable and high-risk patients, including those in rural areas and other underserved communities.
The national Commission on Dental Accreditation (CODA) marked its stamp of approval for dental therapy in 2015 when it released national accreditation standards for higher education training programs, reflecting the growing demand for these providers.
In 2020, the dental therapy program at Iḷisaġvik College in Utqiaġvik, Alaska, became the first to receive CODA accreditation. Minnesota's schools operate under approval from the Minnesota Board of Dentistry and are in the process of applying for the certification.
As more states pass laws, dental therapists and communities will benefit if these providers have professional mobility. "States should add statutory language that allows graduates from Minnesota or Alaska to be granted licensure reciprocity if they graduated from programs prior to CODA accreditation," Brickle said.
Momentum for more training and boosting the ranks of dental therapists is building from coast to coast. Two new dental therapy schools serving New England and the Pacific Northwest are planning to admit their first students within two years. Vermont Technical College and Washington State's Skagit Valley College, in partnership with the Swinomish Indian Tribal Community, are both currently applying for CODA accreditation.
About a dozen states are considering authorizing dental therapy and policymakers should make training a critical component of those discussions. "Representatives from higher education should be part of any legislative strategic planning and advocacy efforts from the beginning," Brickle said. "By being part of a coalition that advocates for dental therapy, they will learn the benefits of the profession and understand challenges that may be encountered along the way. Then they can effectively advocate for their institution to house a high-quality education and training program."
And that early focus will help facilitate the implementation of successful programs. "It is the committed and passionate administrators and faculty who create a successful and sustainable dental therapy program," Brickle said. "It takes grit, determination, and passion."
Kathy Talkington is director of The Pew Charitable Trusts' health programs and Allison Corr is an officer with Pew's dental campaign.