Cuba Joins Key Treaty to Fight Illegal Fishing
Island nation becomes 24th member of the Port State Measures Agreement, which will enter into force when 1 more government ratifies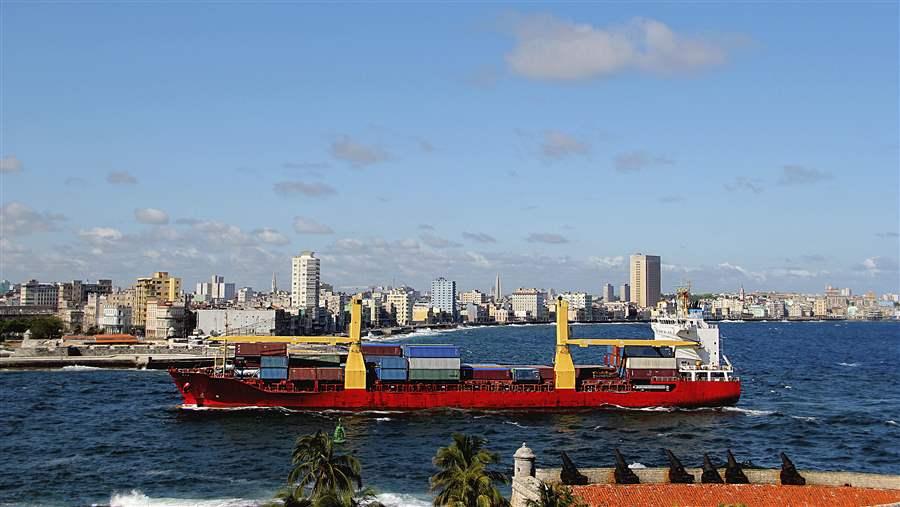 iStock
The Port of Havana is one of Cuba's busiest ports, handling the majority of the country's foreign trade and supporting its substantial fishing industry.
The Caribbean island nation of Cuba has joined 23 other governments, including the European Union, in becoming an official party to the Port State Measures Agreement (PSMA)—an international treaty designed to stop illegally caught fish from entering the global seafood market. In ratifying the agreement, Cuba helps advance the global effort to end illegal fishing.
Adopted by the United Nations Food and Agriculture Organization (FAO) in 2009, the PSMA is a critical tool in that fight. Illegal, unreported, and unregulated (IUU) fishing is estimated to account for up to $23.5 billion worth of seafood each year. That translates into 1 in every 5 wild-caught marine fish. IUU fishing threatens fish populations, jeopardizes marine ecosystems, and destabilizes the environmental, social, and economic security of coastal communities whose economies rely heavily on seafood.
Governments that join the PSMA agree to strengthen port controls for foreign-flagged vessels, including by denying entry and other services to vessels suspected of IUU fishing and/or transporting illegally caught fish. The treaty calls for an information-sharing system under which port officials must, after turning away a suspect vessel, alert nearby ports, including those in neighboring countries. The agreement's reporting and information-exchange provisions should also help improve port-level data on fish landings and vessel activity.
Soto Pimentel, the Cuban Ambassador to the U.N. agencies in Rome, said last week after submitting the ratification paperwork to the FAO, "Cuba's accession to this international treaty is a sign of the political will of the government of Cuba to contribute in an effective and concrete way [to] the protection and sustainability of ecosystems and the preservation of marine biodiversity."
The PSMA, which is legally binding, will enter into force once 25 governments have signed on. Among the most recent to ratify are Guyana, Barbados, the United States, South Africa, and the Republic of Korea. We are confident that a 25th government will join the treaty soon, bringing it into effect. Even as we pursue that milestone, we are advocating for widespread ratification of the PSMA to build an even stronger bulwark against illegal fishing worldwide.
Tony Long directs the ending illegal fishing project at The Pew Charitable Trusts.