Guyana Takes Critical Step in Fight to End Illegal Fishing
South American nation ratifies PSMA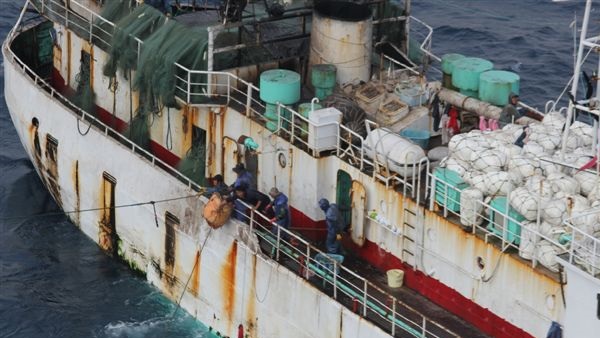 U.S. Coast Guard
Guyana's ratification of the Port State Measures Agreement demonstrates its commitment to end illegal fishing and ensures that its ports are closed to IUU fishing vessels.
The South American nation of Guyana has joined 22 other governments in ratifying the Port State Measures Agreement (PSMA), the international treaty intended stop illegal, unreported, and unregulated (IUU) fishing.
Around the world, IUU fishing has been estimated to cost up to $23.5 billion each year. That amounts to about 1 in every 5 wild-caught marine fish. These practices destroy marine ecosystems, deplete fish stocks, and endanger the livelihoods of those in coastal communities who rely heavily on fishing.
With its Atlantic Ocean coastline, Guyana depends on its fishing sector for the economic and social well-being of its people. The Guyana Defence Force, responsible for protecting the nation's exclusive economic zone, and the Ministry of Agriculture agreed in 2014 to work collaboratively to eradicate illegal fishing in Guyana's coastal and inland waterways.
The PSMA, adopted in November 2009 by members of the United Nations Food and Agriculture Organization, is designed to stop illegally caught fish from entering the global seafood market through legitimate ports. Once the agreement enters into force, it will require member governments to impose greater port controls to ensure that ports are closed to IUU fishing vessels and their illegal catch. States enforcing the treaty will refuse port entry or access to services to foreign-flagged vessels known to be engaged in IUU fishing. That includes the landing and transshipment of fish.
The PSMA will take effect once it has been ratified by 25 governments. In South America, Chile and Uruguay have already signed on. Adding Guyana to the list means that only two are left to go. We expect the remaining countries to ratify in 2016.
Tony Long directs the ending illegal fishing project for The Pew Charitable Trusts.