Susan K. McConnell, Ph.D.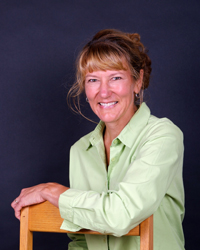 Title

Department

Institution

Address

Herrin Labs 115
385 Serra Mall

City, State, ZIP

Phone

(650) 725-8786

Email

Website

http://www.stanford.edu/group/skmlab#http://www.stanford.edu/group/skmlab

Research field

Award year
Research
The development of the central nervous system encompasses a series of critical processes, including the production of neurons from progenitor cells, the determination of discrete neuronal phenotypes, the migration of young neurons into appropriate positions within the brain, and the formation of specific synaptic contacts. These processes ultimately generate the formation of precisely wired neuronal circuits that underlie complex behaviors. The goal of our work is to understand how neurons in the developing cerebral cortex are produced, assigned specific phenotypes, and wired together into functional circuits. My lab is currently exploring the following 1) The control of neuronal identity 2) Asymmetric divisions and neurogenesis 3) Neuronal migration and axon guidance 4) Genetic analysis of forebrain patterning.