Steven L. Gonias, M.D., Ph.D.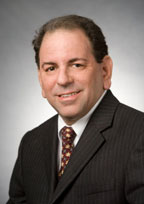 Title

Department

Institution

Address

9500 Gilman Drive Department 0612

City, State, ZIP

Phone

(858) 534-0455

Email

Website

http://goniaslab.ucsd.edu/Pages/default.aspx

Research field

Award year
Research
The Gonias Lab is particularly interested in the function of proteases in cancer but also have active projects related to peripheral nerve injury, Alzheimer's disease and vascular biology. In each of these areas, the role of inflammatory cells and their regulation by proteases is important to us. Our researchers apply diverse and advanced approaches to address scientific problems, including transgenic and spontaneous malignancy mouse model systems, mass spectrometry/proteomics, and high resolution imaging.