Why Veterans Fight for Conservation of U.S. Public Lands
A national forest 'saved my life,' recalls a soldier in our Veterans Day Q&A
Bob Wick/Bureau of Land Management
The Arkansas River runs through the 21,500-acre Browns Canyon National Monument in Colorado, designated Feb. 19, 2015.
America's veterans have always been integral to the conservation of the nation's wild places—oases that can be crucial to returning and recovering service members.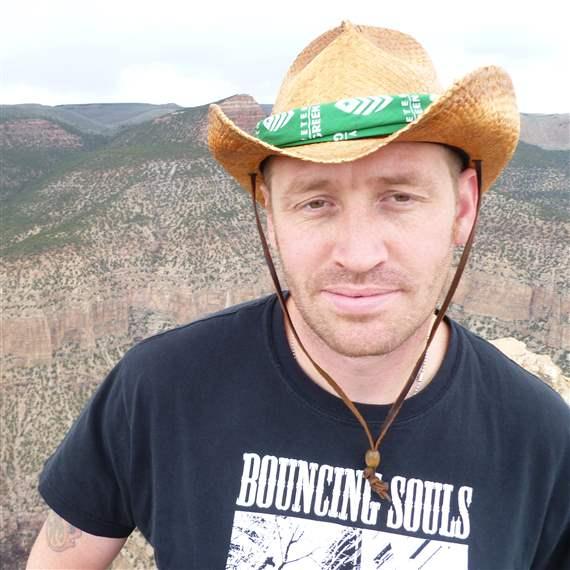 Garett Reppenhagen at Dinosaur National Park, CO. (VetVoiceFoundation)
For Veterans Day last year, Pew talked to vets Scott Moore of the San Francisco Bay Area and Tristan Persico of Missoula, Montana about why they advocate for the protection of some of the country's last wild places. They shared their personal stories and expressed their hopes that Congress would permanently protect two places close to their hearts—the Wovoka area in northern Nevada and the Rocky Mountain Front in Montana.
As we observe Veterans Day 2015, I'm happy to report that bills to safeguard both wilderness areas became law last December.
This year Garett Reppenhagen, Rocky Mountain director of the Vet Voice Foundation, which helps veterans get involved in domestic and foreign policy issues, explains the protections his organization is working on and what he hopes to see conserved during the coming year. Reppenhagen served in the U.S. Army, completing a peacekeeping mission in Kosovo and a combat tour in Baqouba, Iraq.
Q. Why are you involved in the conservation of wild U.S. public lands?
A. Our public lands are part of the American identity and one of the reasons I served our country. They are resources for every citizen to adventure in and explore. It is an American right to access these areas and an important tool for veterans recovering from injuries and war experience.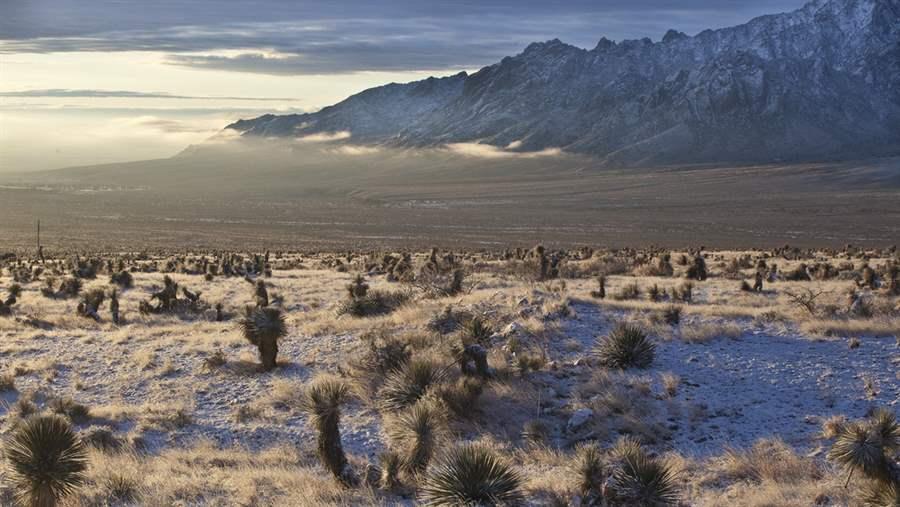 Bob Wick/Bureau of Land Management
"Dramatic and disparate mountain ranges," as President Obama called them in his proclamation, highlight the Organ Mountains-Desert Peaks National Monument in New Mexico, designated May 21, 2014.
Q. What U.S. public lands are you especially proud of helping to safeguard in the last few years?
A. Browns Canyon [in central Colorado] is a key national monument addition, because it protects clean water resources and wildlife and provides great recreation opportunities. I'm also proud of the Organ Mountain-Desert Peaks because of its proximity to White Sands [Missile Range] and Fort Bliss, Texas.
Video: Iraq War veteran Steve Dunwoody, who directs the Vet Voice Foundation in California, on why he supports conservation of the California desert.
A. The Antiquities Act is a bipartisan instrument for our country to create new national monuments. It was created by Teddy Roosevelt, another combat veteran and our conservation president. It has been used by both parties throughout history to protect some of the most beautiful and historic areas in the nation.
Q. What is your favorite wild area and what do you enjoy doing there?
A. I live within a few miles of the Lost Creek Wilderness area [in Colorado], and it is the perfect escape when I am anxious or when memories of combat in Iraq overwhelm me.
I also grew up with the Pike National Forest as my backyard. It was the perfect playground. It is where I explored, imagined, and discovered an interest in science. It is also the retreat that saved my life when I came home from war and learned to transition to my civilian life. I'm looking forward to sharing these spots with my 1-year-old son.
Q. What do you hope to see protected by the end of next year?
A. I would love to see areas in the high country of Colorado protected by a wilderness expansion in several locations along the Continental Divide. These regions are accessible to me and thousands of veterans that live near the Fort Carson Army base.
Gold Butte, Nevada, is overdue in becoming a national monument. It is a national treasure with tons of history, endangered wildlife, and interesting rock formations. I am also hoping that increased conservation is brought to the Arctic [National Wildlife] Refuge in Alaska. It is a true wilderness and a landscape undisturbed by development, where we can fully understand the power of nature.