David Van Valen, M.D., Ph.D.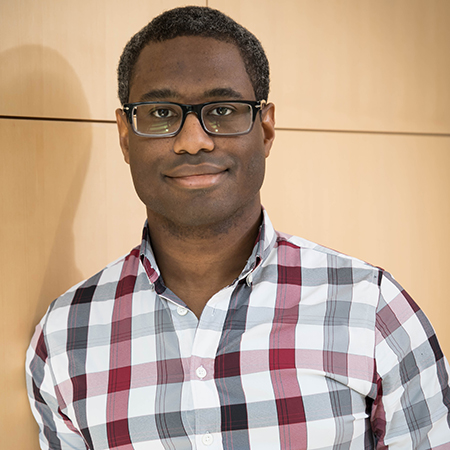 Title

Department

Institution

Address

MC 114-96 1200 E. California Blvd.

City, State, ZIP

Phone

626-395-2790

Email

Website

https://vanvalen.caltech.edu

Research field

Award year
Research
The Van Valen lab will develop computational methods to predict how patients will respond to cancer immunotherapy. Immunotherapy has become a powerful new strategy to leverage one's immune system to fight cancer; however, patient responses vary greatly due to differences in which types of immune cells are present within a tumor and how they behave. My lab has pioneered the use of deep learning techniques to analyze cellular images and will use this technology to catalog proteins and cellular structures in tissue images of different cancer types. By combining large-scale image annotation with deep learning, we will create a digital platform for analyzing tumor architecture. By using this platform, our team will obtain a better understanding of solid tumors and their immune cell composition and use knowledge to predict responses to immunotherapy, work that could help personalize treatment for several types of cancer.
2021 Search Pew-Stewart Scholars