Josè Henrique Ledo Alves Da Cunha, Ph.D.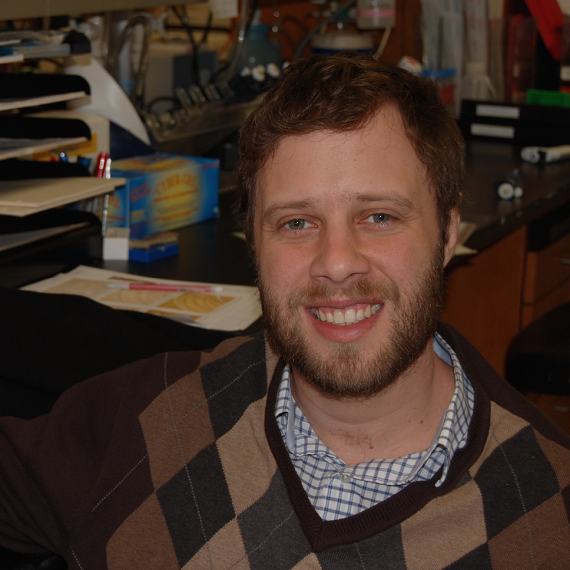 Title

Department

Institution

Address

1230 York Avenue

City, State, ZIP

Country

Phone

212-327-8000

Email

Website

http://lab.rockefeller.edu/greengard/

Research field

Award year

Country of origin

Mentor name
Research
The majority of patients with Alzheimer's disease are also afflicted with depression, and suffering from depression has been found to increase the risk for developing Alzheimer's disease. Despite the clinical evidence connecting Alzheimer's disease to depression, little is known about the molecular pathways that link these conditions. Recently, the Greengard lab identified a protein complex that is boosted by antidepressant treatment and is depleted in patients with depression. The same complex, they discovered, interacts with an enzyme that produces amyloid plaques, whose accumulation causes Alzheimer's disease. My main goal is to decipher the role of this protein complex in Alzheimer's disease. I will combine classical methods in biochemistry with modern state-of-the-art technology to modulate those proteins in specific brain areas and assess the symptoms of the disorder. This work could point toward novel targets for effective therapies for Alzheimer's and depression.