Pablo Figueroa Lizana, Ph.D.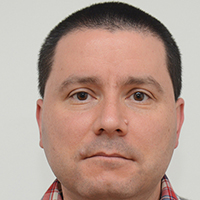 Title

Department

Institution

Address

Avda. Lircay s/n

City

Country

Email

Website

http://biologia.utalca.cl/html/integrantes/pablo_figueroa.html

Research field

Award year

Country of origin

Mentor name
Research
The main focus of the research in my lab is to understand how the plant hormone jasmonate controls male-reproductive development in the model plant Arabidopsis thaliana?To answer that question we will utilize biochemical, cell biological, molecular biological, molecular genetics, genomic, forward and reverse genetic approaches.