Carolina E. Reisenman, Ph.D.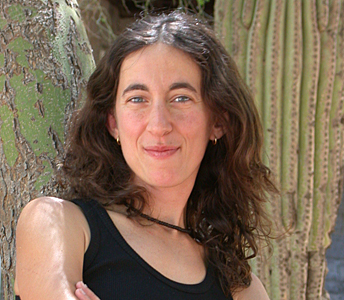 Title

Department

Institution

Address

Gould-Simpson Bldg. Rm. 613

City, State

Country

Email

Website

http://www.neurobio.arizona.edu/people/reisenman

Research field

Award year

Country of origin

Mentor name
Research
My research interests focus on insect sensory physiology, behavior and animal communication. The ultimate goal of my investigations is to understand the neural mechanisms underlying adaptive behavior. I ask what organisms do, how they do it, and why they do it, for which I study physiological and behavioral mechanisms. This endeavor necessarily requires a multi-level system approach, from sensory signals, to neurons and network of neurons, to behavior. I work with insects, a group which has evolved a variety of incredible adaptations and strategies, and therefore offer an excellent opportunity for studies of sensory function. In the laboratory of John Hildebrand I study mechanisms of olfactory information processing in the giant sphinx moth Manduca sexta. My goal is to understand the rules by which the brain detects and discriminates behaviorally relevant odors. In another project we study olfactory processes in kissing bugs with the ultimate goal of developing an odor-baited trap, along with currently unknown aspects of the basic physiology of these epidemiologically important insects.