Suzanne M. Noble, M.D., Ph.D.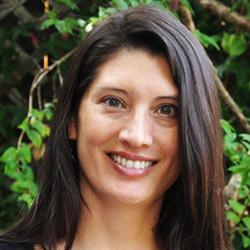 Title

Department

Institution

Address

513 Parnassus Avenue
Room HSE 450, Box 0654

City, State, ZIP

Phone

(415) 476-9051

Email

Website

http://bms.ucsf.edu/directory/faculty/suzanne-noble-md-phd

Research field

Award year
Research
My laboratory investigates the ability of selected organisms of the human microbiome to transition between commensal and pathogenic lifestyles. Although such microbes cause the majority of life-threatening bloodstream infections in this country, we do not understand the molecular basis of the commensal-to-pathogen transition nor how it is regulated in any species. We are employing genetic, biochemical, and cell biological approaches to dissect these questions in a model commensal-pathogen, the yeast Candida albicans, which is a eukaryotic member of the human gastrointestinal microbiome and the most common cause of invasive fungal disease. We have discovered components of the C. albicans commensalism program that are distinct from those of the virulence program, and we are actively seeking signals from the host and from other commensal microorganisms that also influence the transition. These studies will illuminate the poorly understood topic of commensal-pathogens and will likely reveal new targets for antifungal drugs and diagnostic tests.