Winrich A. Freiwald, Ph.D.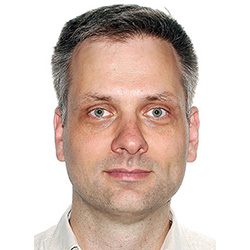 Title

Department

Institution

Address

1230 York Avenue

City, State, ZIP

Phone

(626) 316-9708

Email

Website

http://www.rockefeller.edu/research/abstract.php?id=325

Research field

Award year
Research
I am interested in the neural processes that form object representations as well as those that allow attention to make those representations available for cognition. After being received by the brain, visual information is processed to form representations of objects that combine information on attributes such as shape, color and direction of motion. To understand the mechanisms that control these processes, my lab focuses on face recognition and attention and uses a range of techniques, including functional brain imaging and electrophysiology. By studying how the face processing system is embedded in the brain, we aim to connect it to social behaviors and thereby contribute to understanding disturbances of such behaviors in disease.