Kristiina Vuori, M.D., Ph.D.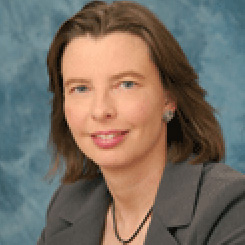 Title

Institution

Address

10901 North Torrey Pines Road

City, State, ZIP

Phone

(619) 646-3100 x3129

Email

Website

http://www.sanfordburnham.org/talent/Pages/KristiinaVuori.aspx

Research field

Award year
Research
Our research is aimed at unraveling the cell mechanisms of the most life-threatening aspect of cancer, which is cancer metastasis. Metastasis is responsible for nearly all deaths in cancer patients, and understanding of the mechanisms that turn a cancer from a locally growing tumor into highly metastatic cancer cells will provide clues how to prevent this step in cancer progression. All cells in our body stick to one another and to the packaging material, or extracellular matrix, around them. This adhesion is essential for cell survival; if cells become detached from their microenvironment, they will die through a process known as apoptosis. This phenomenon, which is called adhesion dependency of survival, is one of the safeguards that maintain the integrity and normal function of tissues, and prevent cells from becoming cancerous. Normal cells cannot detach from their tissue and establish themselves somewhere else, because they will die on the way. Yet cancer cells somehow get around this requirement; they trespass aggressively into other tissues and metastasize to distant sites in the body without dying. Our work is aimed at identifying the molecular mechanisms that in normal cells makes them adhesion-dependent; false action of the very same mechanisms is likely to be the key step in allowing cancer cells to metastasize.