Gail P. Jarvik, M.D., Ph.D.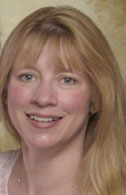 Title

Department

Institution

Address

Box 357720

City, State, ZIP

Phone

(206) 661-0547

Email

Website

http://www.uwmedicine.org/Pages/bio.aspx?bioid=13536&redirect

Research field

Award year
Research
Dr. Jarvik's major interest is in the genetics of common disease. She is involved in a number of research projects which address the inheritance of diseases of complex etiology. These are common diseases with multiple etiologic genes and environments. These projects use statistical genetics methods such as linkage analysis, complex segregation analysis, and association and interaction tests, in large data-sets collected in collaboration with molecular biologists and epidemiologists. She is particularly interested in the analysis of risk factors for coronary artery disease, including lipid disorders. A major focus of research is the study of gene-by-gene interactions in the inheritance of familial combined hyperlipidemia and elevated levels of apolipoprotein B. That study is also directed at mapping an apolipoprotein B elevating locus. A second major project involves lipid, oxidative, and inflammatory risk factors in a case-control study of carotid artery disease. This study also considers the predictors of carotid artery disease progression over time measured by magnetic resonance imaging. Finally, another project evaluates the predictors of 1- and 4 year old neurological outcome in infants having open heart surgery in the first 6 months of life.