Gokhan S. Hotamisligil, M.D., Ph.D.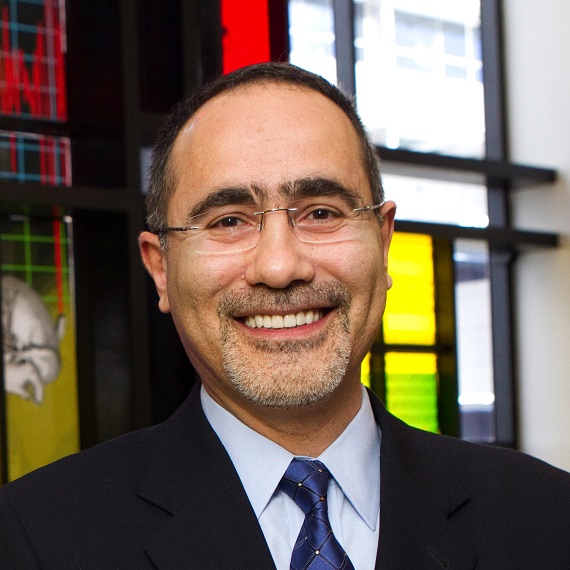 Title

James S. Simmons Professor of Genetics and Metabolism; Director, The Sabri Ülker Center for Nutrient, Genetics, and Metabolic Research

Department

Institution

Address

665 Huntington Avenue

City, State, ZIP

Phone

(617) 432-1950

Email

Website

http://www.hsph.harvard.edu/GSH-LAB/

Research field

Award year
Research
The major interest of my laboratory is to study the regulatory pathways, which control energy metabolism. Our biochemical and genetic studies focus on signal transduction using cultured mammalian cells as well as transgenic animals to identify specific abnormalities in these pathways, which are involved in human metabolic diseases. Our work primarily embraces three major areas of research: 1) Inflammation, Stress and Metabolic Diseases 2) Lipid Chaperones, Trafficking, Signaling and Metabolic Regulation 3) Differentiation and Lineage Commitment of Adipocytes and Energy Metabolism.