Ariel Ruiz i Altaba, Ph.D.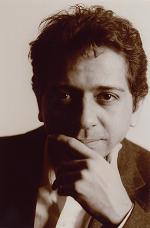 Title

Department

Institution

Address

8242 CMU, 1 rue Michel Servet
CH-1211, Geneva 4

City

Phone

+41 (0) 22 379 5646

Email

Website

http://www.ruizialtaba.com/noves/lab/ing/index.html

Research field

Award year
Research
The overall aim of our research is to understand how form develops in the embryo, how it is maintained in the adult and how it is deregulated in diseases. There are two major lines of research in the laboratory that focus on the role of the Gli proteins in development and in disease. We are particularly interested in understanding how the 'zinc finger' Gli transcription factors work regulating cells performance in response to extracellular signs. Our research on the pattern formation of early embryos has taken us to study two types of diseases - first, diseases due to cell loss, such as Parkinson's disease, and second, diseases due to non-homeostatic increase in cell number, such as cancer.