Timothy J. McDonnell, M.D., Ph.D.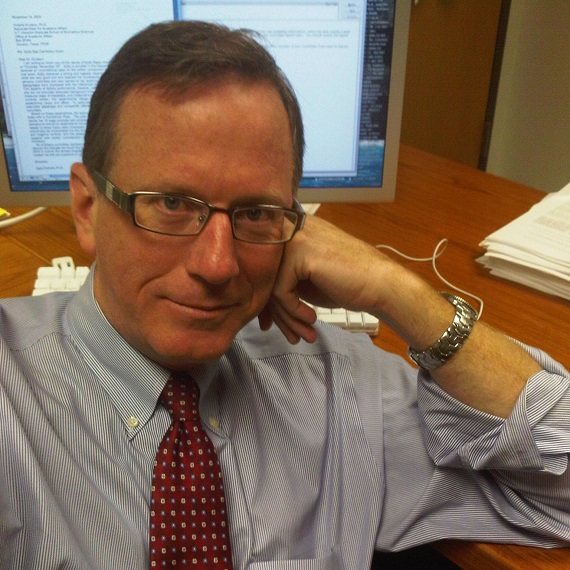 Title

Department

Institution

Address

1515 Holcombe Boulevard Unit 089

City, State, ZIP

Phone

(713) 792-8995

Email

Website

http://faculty.mdanderson.org/Timothy_McDonnell/

Research field

Award year
Research
My laboratory is interested in defining the molecular genetic alterations that cumulatively result in transformation and tumor progression. We are particularly interested in how the products of oncogenes and tumor suppressor genes regulate apoptotic cell death. Much of the research in my lab is devoted to mechanistic studies focused on clinically relevant issues in cancer biology, for example, the therapeutic resistance of prostate cancer. A variety of approaches are employed varying from histopathology to molecular biology, and more recently biochemistry. My lab was the first to document bcl-2 gene deregulation was not limited to lymphoid malignancies but occurred at high frequency in specific types of solid tumors. My laboratory is interested in the pathogenesis of cancer and the role of apoptosis resistance as a contributor to disease progression and therapeutic resistance. In order to study the coordinate regulation of cell death, cell division, and differentiation my laboratory has focused on the epidermal keratinocyte as a model system. More recently we have become involved with interdisciplinary efforts to apply selective cell death induction strategies in patients with advanced-stage cancers. Ongoing studies are focused on several issues including defining signaling events mediated by sonic hedgehog relevant for multistep carcinogenesis, defining the basis of Ha-ras and bcl-2 complementation during multistep carcinogenesis in vivo, defining the mechanistic basis of bcl-2 inhibition of p53-mediated cell death, developing strategies to optimize cell death induction in cancer, use of high throughput expression profiling and tissue microarrays to characterize genome wide alterations in cancer and other tumor types to enable rational stratification of patients with cancer.