Jonathan M. Horowitz, Ph.D.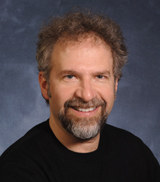 Title

Department

Institution

Address

4700 Hillsborough Street

City, State, ZIP

Phone

(919) 515-4479

Email

Website

http://www4.ncsu.edu/~jmhorowi/horowitz_web/horowitzlab.htm

Research field

Award year
Research
The research in our laboratory is focused on mechanisms of negative-growth regulation, specifically the role of a tumor-suppressor gene product, the retinoblastoma (Rb) protein, in the control of mammalian cell proliferation and differentiation. The Rb protein is believed to function to limit or constrain cell proliferation at least in part by forming cell cycle-regulated protein complexes with a constellation of transcription factors. In recent years our efforts have focused on the following three inter-related areas of research: (1) Regulation of the Sp-Family of Transcription Factors by Rb; (2) Nkx3.1: Nkx3.1 is a homeodomain-containing transcription factor that plays a key role in the formation of the human and mouse prostate gland; (3) Novel Dimerization Partners of E2F/DP Proteins.