Dispersants are chemicals sprayed or applied onto oil slicks to accelerate the dispersion of oil into the water column.
They do not actually remove oil from the water but are intended to limit the amount of oil forming a slick on the water surface or shoreline by driving it into a dissolved phase.
Chemical dispersants are still relatively untested in the Arctic Ocean, and many questions remain about their use in ice-infested waters. Dispersants become less effective in conditions such as those in the Arctic: reduced water temperatures, presence of sea ice and bad weather. Very little is known about the toxic effects of dispersants on marine organisms and communities. Furthermore, no studies have examined the effect of subsea dispersant application; the Deepwater Horizon spill was the first use of this tactic In addition, dispersants have a limited time frame for effective application that could be hindered by environmental conditions and weather, and aerial applications require low wind and good visibility. For these reasons, dispersants have not been preapproved for use in the Arctic Ocean.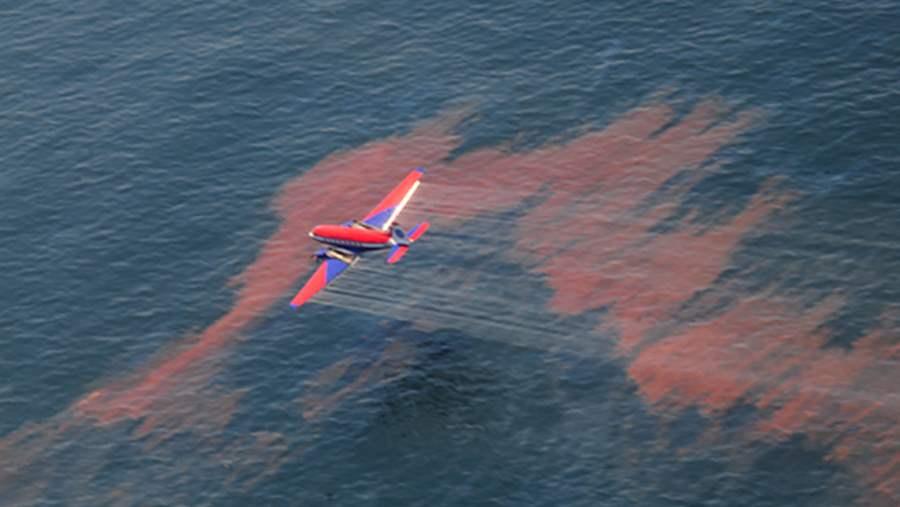 © Petty Officer 3rd Class Stephen Lehmann, USCG
Fixed wing aircraft applying dispersants to the Gulf of Mexico