Philanthropic Partnerships
Support Pew's Work
Your gift to Pew is an investment in transformative change for the better. Pew's work reaches across the planet, from combating antibiotic resistance to safeguarding the world's ocean and wild lands, from increasing prescription drug safety to improving pension fund protection. Together, we can do more than we ever could by ourselves. If you're ready to align your philanthropic passion with possibility, let's make a big bet together.
A Strategic Investment
Pew tackles challenges of critical scale and consequence, and identifies tangible opportunities for change. We welcome the partnership of others and offer philanthropists the opportunity to leverage their generosity by taking advantage of Pew's meticulous research and local, federal, and international advocacy infrastructure to produce measurable and lasting results. Whether you wish to make a current investment, embolden your legacy by including Pew in your estate plans, or maximize your impact via a donor advised fund, the Philanthropic Partnerships team is ready to assist you. Contact partnerships@pewtrusts.org for more information.
Featured Opportunities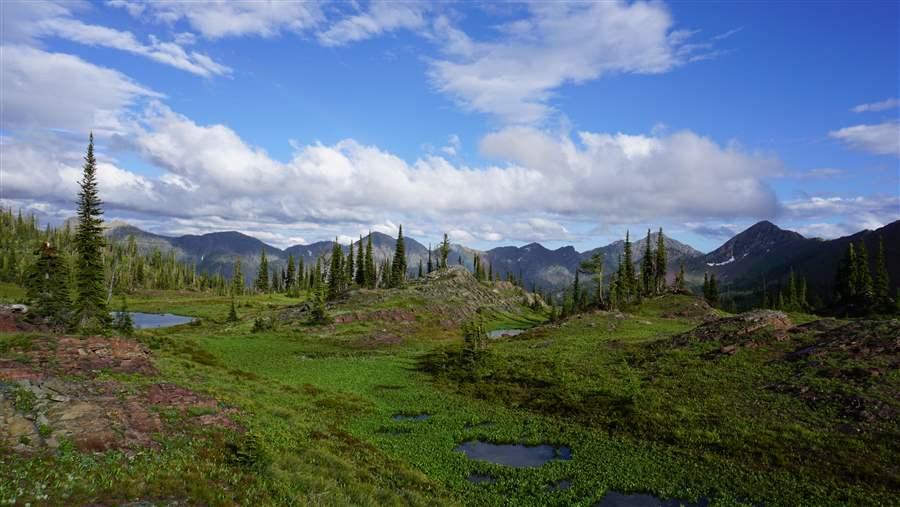 Earth Day
As we celebrate National Park Week and Earth Day, Pew is focused on the need to restore America's parks and is urging Congress to address the multibillion-dollar maintenance backlog for roads, bridges, trails, historic buildings, and visitor facilities. Learn more from this episode of Pew's podcast, "After the Fact." You can support Pew's work to secure a shared national legacy for generations to come.
Contact partnerships@pewtrusts.org for more information.
Public Safety Performance Project
Pew's public safety performance project helps states advance fiscally sound, data‐driven policies and practices in the criminal and juvenile justice systems that keep communities safe, hold offenders accountable, and control corrections costs. Learn more about Pew's work from this podcast episode on how states are finding new ways to get smart on crime. You can join this effort and help ensure that states can offer a better public safety return on taxpayer dollars.
Contact partnerships@pewtrusts.org for more information.
I am humbled and delighted to be able to join forces with Pew to tackle urgent marine conservation issues. These issues require many hands on many oars, and I am more than happy to take up one of them. Carmen Lee, supporter of Global Penguin Conservation