interactive
Sort and chart data about key fiscal and economic trends in the 50 states, and read Pew's insights.
Learn more
Pew's
Fiscal 50: State Trends and Analysis
presents 50-state data on key fiscal, economic, and demographic indicators and analyzes their impact on states' long-term fiscal health.
Post-recession, state finances face new uncertainties
States have regained much of the fiscal and economic ground they lost in the Great Recession, but not all have fully rebounded, despite eight and a half years of recovery. Some states are in a stronger position than others as they try to gauge how long the economic recovery will last and how federal tax reform and evolving White House and congressional funding priorities could affect their finances.
The slow pace of tax revenue growth has left many with little or no wiggle room in their budgets. Twenty-one states still collect less tax revenue than at their recession-era peaks, after adjusting for inflation, and most have a thinner financial cushion than they did before the last downturn. In addition, 10 states' employment rates still clearly trail 2007 levels. Despite these challenges, personal income in all states has bounced back above pre-recession figures, though growth has fallen short of historic norms.
Tax Revenue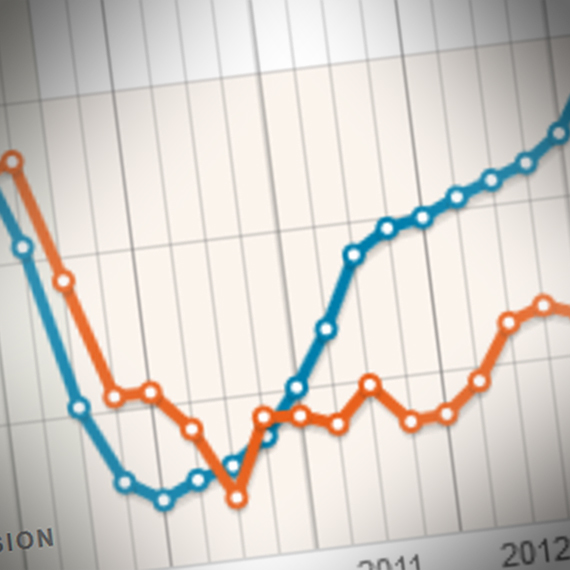 Despite Slow Growth, Tax Revenue Has Recovered in 29 States. Nationally, total state tax revenue recovered in mid-2013 from its plunge during the recession. But state to state, the recovery has been uneven because of differences in economic conditions as well as tax policy choices. Tax collections in 29 states were higher in the second quarter of 2017 than at their peaks before or during the downturn, after adjusting for inflation. States with below-peak tax revenue still have less purchasing power than they did more than eight years ago. Tax revenue has rebounded more slowly than after the three previous downturns, and hit its slowest two-year stretch of growth—outside of a recession—in 30 years at the end of fiscal 2017. View the indicator or print the analysis.
Reserves and Balances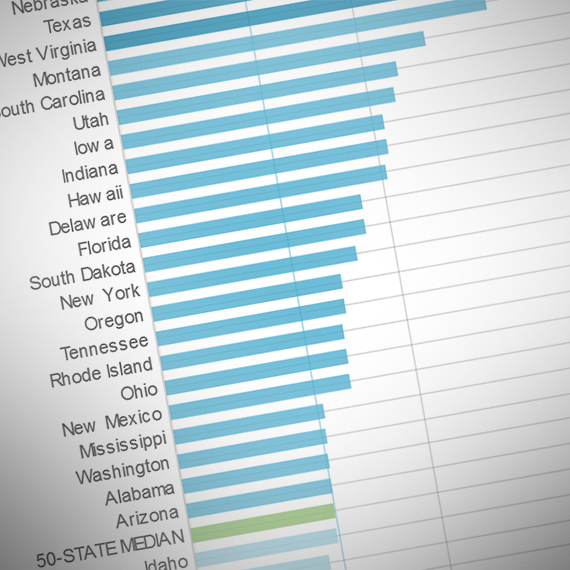 State Rainy Day Funds Grow Even as Total Balances Lag. States have made progress in rebuilding their financial cushions after tapping them to plug budget gaps during the recession. Still, at the end of fiscal year 2017, only 14 states could cover more government expenses using general fund total balances—counting rainy day funds and ending balances—than they could have in fiscal 2007, just before the recession. Rainy day funds have regained more ground than ending balances, with 26 states' rainy day funds exceeding pre-recession levels when measured as a share of operating costs. View the indicator or print the analysis.
Employment-to-Population Ratio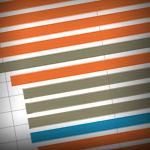 Employment Rate Up Again, but Lags Pre-Recession High. The U.S. employment rate for adults of prime working age rose in 2017 for a seventh consecutive year, though no state could boast that its core labor pool had clearly surpassed its pre-recession employment rate. The share of prime-working-age adults (ages 25 to 54) with a job clearly remained below pre-recession levels nationally and in 10 states. Employment rates for this population were lower than in 2007 in another 30 states and higher in 10, but not by statistically significant amounts, so the results were inconclusive. View the indicator or print the analysis.
State Personal Income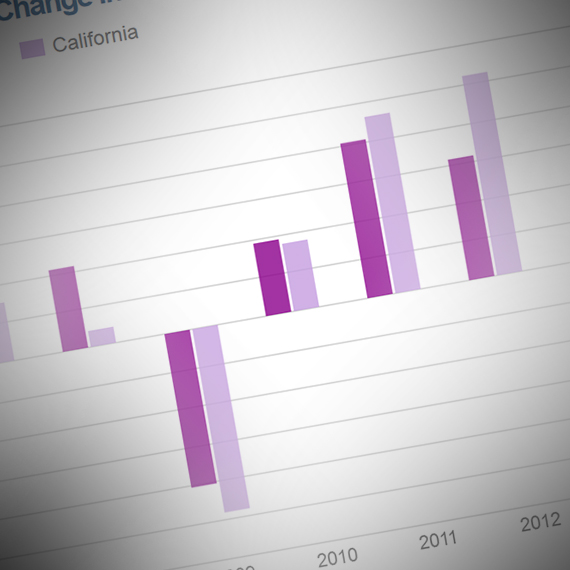 State Personal Income Growing Slowly Since Recession. Personal income in all states is back above pre-recession levels, signaling a widespread economic recovery. But growth has varied, increasing by the equivalent of 0.5 percent a year in Connecticut to the equivalent of 4.0 percent a year in North Dakota since the Great Recession began. The next-highest growth after North Dakota has been in Texas and Utah, while Connecticut and Illinois lagged all other states in growth since 2007. Over the year ending in the third quarter of 2017, personal income fell in 18 states and U.S. growth remained sluggish—at less than one-fifth the pace seen three years earlier. View the indicator or print the analysis.
Additional challenges await states
Even states that have overcome the effects of the recession may face financial pressures that could shape their budgets now and for years to come. A number of state governments face fiscal constraints today because of inherited shortfalls, such as unfunded public pension and retiree health care liabilities that total more than $1.5 trillion nationwide, and recurring deficits between annual state revenue and expenses. In addition, debate among U.S. lawmakers over financing for Medicaid, which is jointly funded by federal and state governments, has sparked fresh uncertainty over how much of the costs states will pay. The health care program accounts for the largest share of total federal aid to states. Another challenge for states is tax revenue volatility, which can confound policymakers' best efforts to balance budgets.
Debt and Unfunded Retirement Costs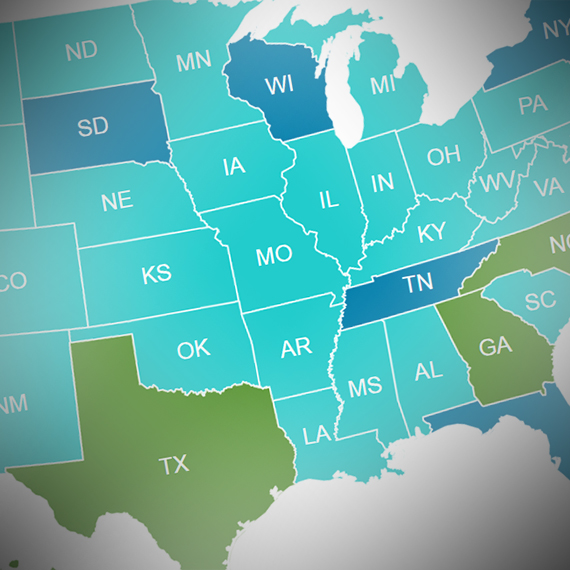 Long-Term Obligations Vary as a Share of State Resources. Unfunded pension benefits were the largest, most prominent, and fastest-growing of a selection of future costs facing states as of 2013. States reported $968 billion in unfunded pension costs—the equivalent of 6.9 percent of 50-state personal income, as well as $587 billion in unfunded retiree health care liabilities (4.2 percent of personal income) and $518 billion in outstanding debt (3.7 percent). If not properly managed, these costs can limit future budget flexibility and raise borrowing costs. View the indicator or print the analysis.
Fiscal Balance
Revenue Trails Expenses Over Long Term in 11 States. Even as they dealt with two recessions, most states amassed sufficient revenue between fiscal years 2002 and 2016 to cover all their expenses. But total revenue in 11 states fell short, jeopardizing those states' long-term fiscal flexibility and pushing off to future taxpayers some past costs for operating government and providing services. States can withstand periodic deficits without endangering their fiscal health over the long run. But chronic shortfalls are one indication of a more serious, unsustainable structural deficit in which revenue will continue to fall short of spending absent policy changes. View the indicator or print the analysis.
State Medicaid Spending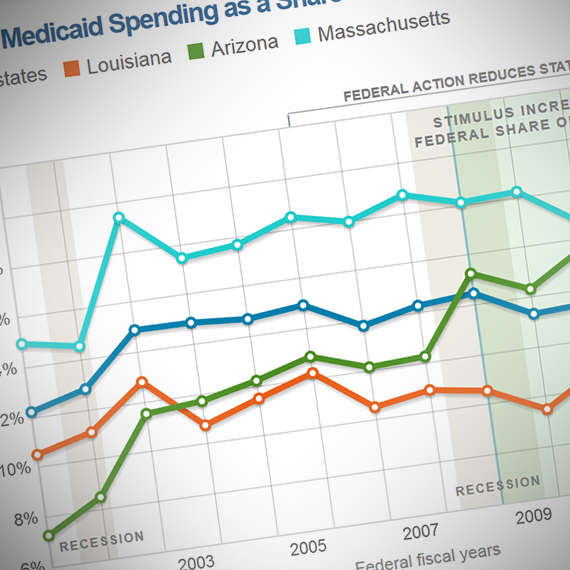 Nearly 17 Cents of Each State Revenue Dollar Goes to Medicaid. The share of states' own money spent on Medicaid grew in all but two states—New York and North Dakota—between fiscal 2000 and 2015. States' increases varied widely, from less than 2 cents to about 13 cents more per dollar of state-generated revenue, exerting different degrees of budget pressure. Medicaid's claim on state revenue surged in the wake of the Great Recession, after temporary federal economic stimulus dollars expired but before the federally funded expansion of Medicaid eligibility. Medicaid is most state governments' second biggest expense, after K-12 education. View the indicator or print the analysis.
Federal Share of State Revenue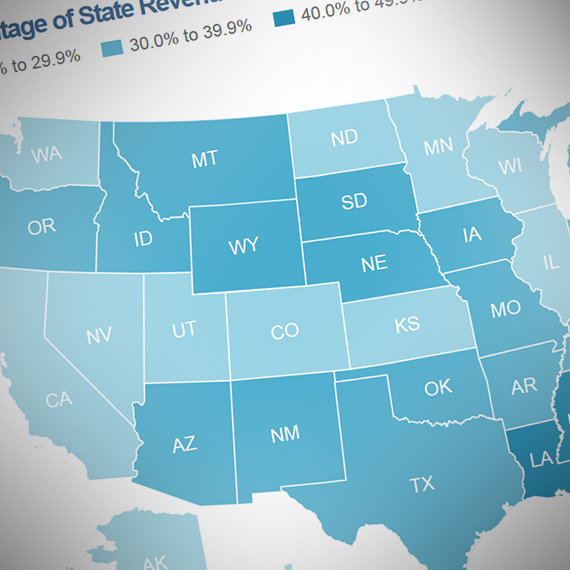 Federal Share of State Revenue Rises as Medicaid Grants Expand. The federal government is the second-largest source of state revenue—accounting for 31.9 percent of the total in fiscal 2015—meaning that federal budget decisions also play a key role in state budgets. But states' reliance on federal funds varies widely, ranging from about 18 percent of revenue in North Dakota to more than 42 percent in Louisiana and Mississippi. The share of states' revenue made up by federal dollars increased in fiscal 2015 to the third-largest on record, capturing the first full year of expanded Medicaid eligibility in some states. View the indicator or print the analysis.
Tax Revenue Volatility
States' Tax Revenue Volatility Poses Varying Budget Challenges. Some states experience greater swings in tax revenue from year to year than others do, leading to surprise shortfalls or windfalls that can make it hard to manage budgets. Alaska experienced the greatest volatility over the past two decades and South Dakota the least, after removing the effects of tax policy changes. Taxes on corporate income and oil and mineral extraction were consistently more volatile than other major tax streams. View the indicator or print the analysis.