7 Reasons to Celebrate National Public Lands Day
On Sept. 30, make time to enjoy and conserve wild places
From centuries-old redwood forests to panoramic deserts and Arctic tundra, America's public lands are among the most beautiful and diverse in the world. They filter our air, preserve clean drinking water, and provide vital habitat for bears, birds, salamanders, and many other species. As President Teddy Roosevelt noted, "We have fallen heirs to the most glorious heritage a people ever received, and each one must do his part if we wish to show that the nation is worthy of its good fortune."
Sept. 30 is National Public Lands Day—a chance for Americans to get outdoors and give something back to these shared places by planting trees, maintaining trails, or cleaning up parks.
Our public lands become more precious every day. We are losing open space at an astonishing rate—more than 3 million acres a year, or some 8,000 acres a day. Being good stewards of public lands helps ensure that these irreplaceable landscapes will be around for generations to come.
Take a look at seven public wild lands worth conserving this National Public Lands Day.
Alaska: Yukon River watershed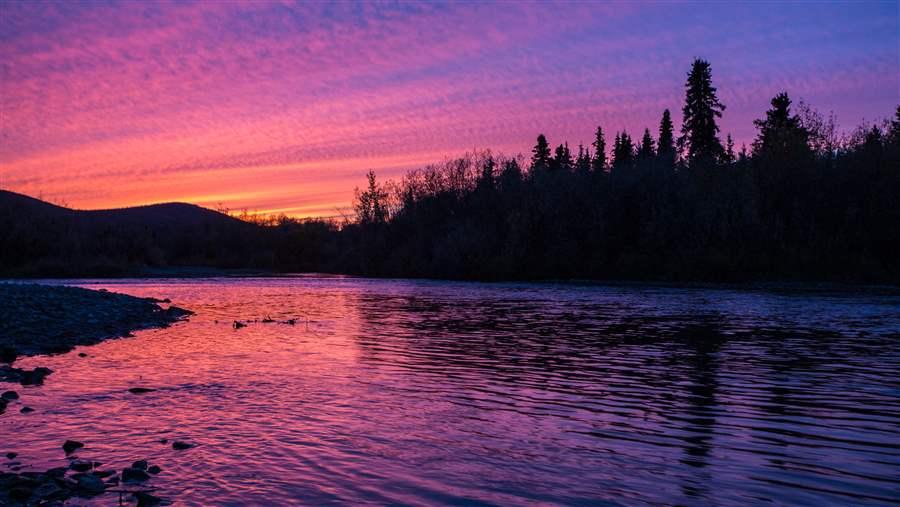 The Anvik River, a tributary of the Yukon River, stretches more than 140 miles. It is a favorite among rafters, kayakers, and boaters, and a special fishing spot for intrepid anglers. According to the Alaska Department of Fish and Game, the Anvik is believed to be the largest producer of summer chum salmon in the Yukon River watershed.
Idaho: Scotchman Peaks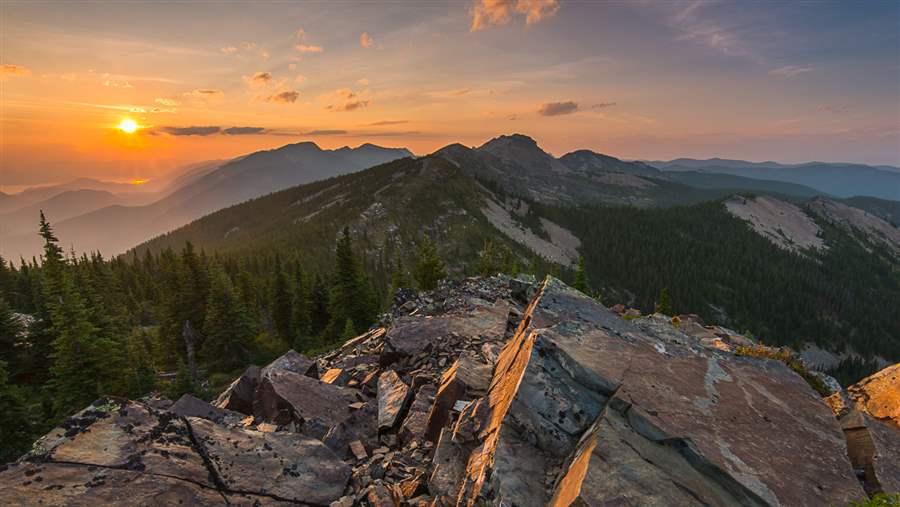 The jagged mountains and deep valleys of the Scotchman Peaks region are the backbone of the Rocky Mountains. Thousands of local residents are working to safeguard this ruggedly beautiful landscape by asking Senator Jim Risch (R-ID) to reintroduce legislation that would conserve this wildlife and outdoor recreation haven for future generations.
Maine: Katahdin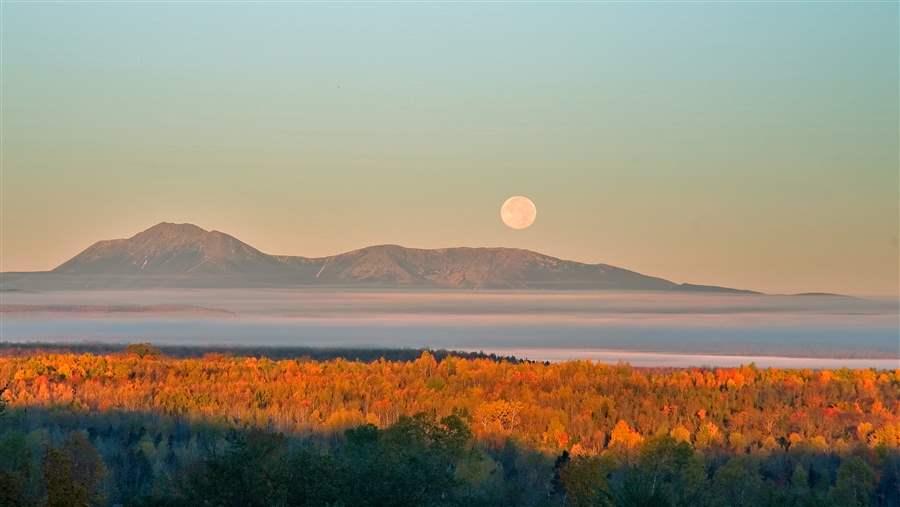 Three hours north of Portland, the majestic Katahdin Woods and Waters National Monument offers abundant opportunities for outdoor activities such as hiking, canoeing, mountain biking, hunting and fishing, cross-country skiing, snowshoeing, and snowmobiling. It is among the monuments that Interior Secretary Ryan Zinke recently recommended for management changes.
Montana: Lewistown
A hunter walks though lush grasses near Musselshell Breaks, which is part of the BLM's Lewistown Field Office. The area's management plan is under review, and ensuring a balance of recreation, conservation, and development in the final plan is of paramount importance. These grasslands and ponderosa pine forests make the region great elk habitat and must be protected.
Tennessee: Cherokee National Forest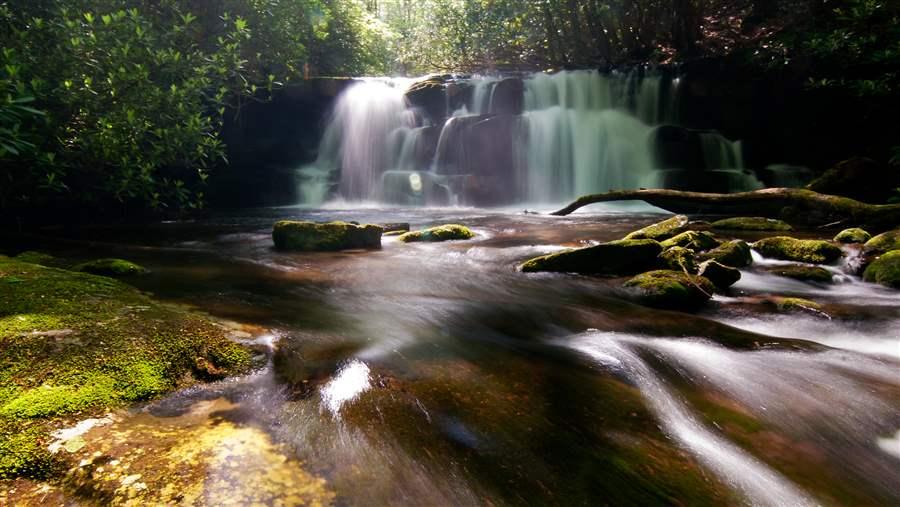 Native forest in the eastern United States is a rare treat. Remnants of old-growth hardwood stands around the upper Bald River are landscapes reminiscent of those that greeted European settlers. The upper Bald River area, which was established as a wilderness study area in 2004 through the Cherokee National Forest's planning process, would be designated as wilderness with enactment of the Tennessee Wilderness Act.
Utah: Bears Ears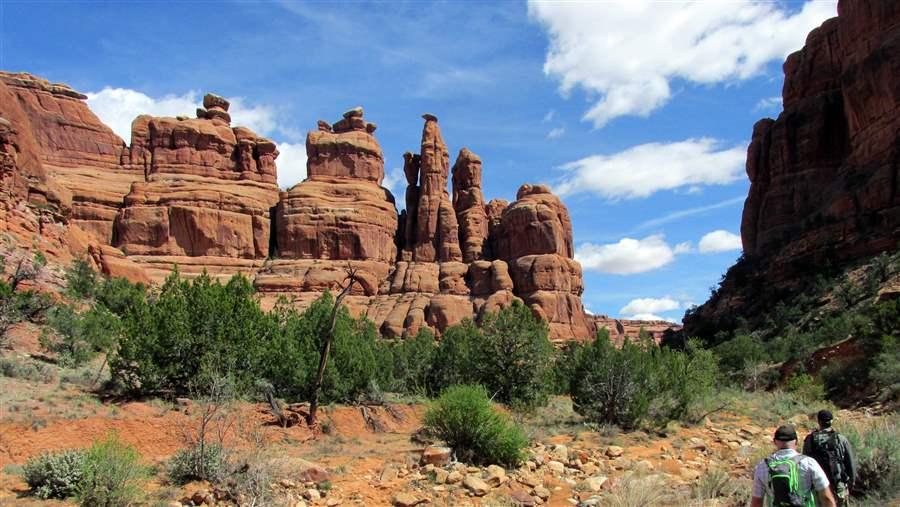 Hikers explore the Owl Canyon Trail near a sandstone spire formation in southern Utah's Bears Ears National Monument. Home to sinuous canyons, towering red-rock formations, arches, colorful mesas, and desert rivers, the monument's unusual features help create a scenic and ecological treasure that supports a host of plant and animal species. The area harbors more than 100,000 archaeological sites, including cliff dwellings and rock art, and sustains Native Americans' traditional way of life. Secretary Zinke has recommended that the boundaries of Bears Ears be reduced.
Wyoming: Red Desert
The Red Desert in southwestern Wyoming is home to many of the state's natural treasures, including the world's largest herd of desert elk and the biggest active sand dune system in the U.S. The Red Desert is also home to one of the longest terrestrial wildlife migrations—of mule deer—in North America.
John Gilroy directs The Pew Charitable Trusts' U.S. public lands program.