Protecting Fisheries in the High Arctic
International Waters of the Central Arctic Ocean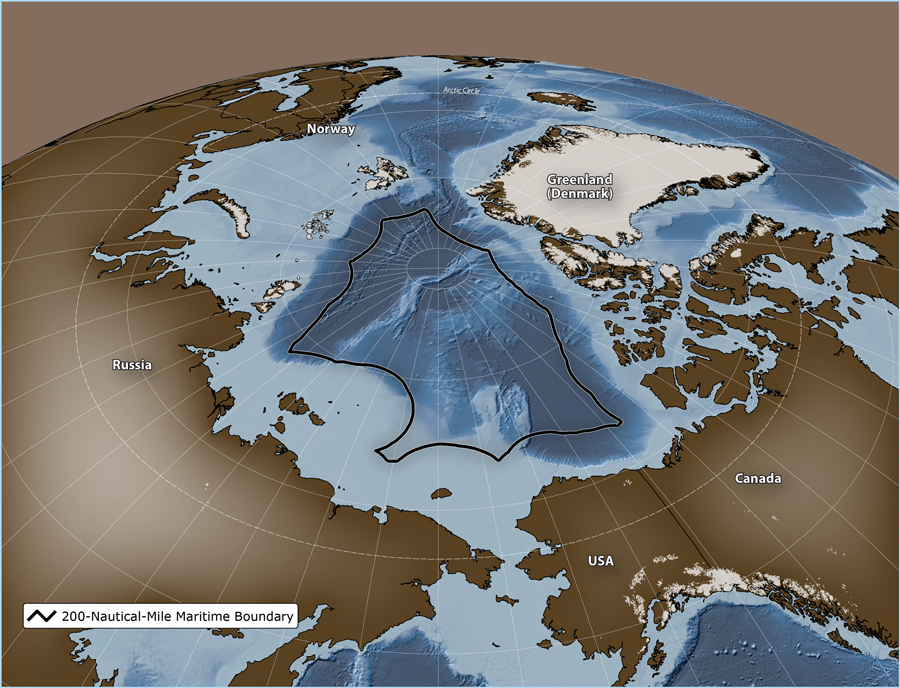 © The Pew Charitable Trusts
Northern policy solutions provide models for action in the Central Arctic Ocean. For example, the U.S. recently closed its Arctic waters to commercial fishing until scientific research can assess the rapidly evolving environment. Canada currently is drafting its own fisheries plan for the adjoining Beaufort Sea to respond to the possibility of industrial fishing.
Russia and the U.S. faced a comparable problem in the 1980s when fishing by other countries in the nearby international waters of the Bering Sea "Donut Hole" severely depleted pollock stocks. Russia and the U.S. persuaded other countries to sign the Central Bering Sea Pollock Agreement that closed this area to fishing until scientific data and management measures could ensure a sustainable fishery. Unfortunately, the damage was done and the area remains closed to fishing today.
The Central Arctic Ocean is surrounded by the waters of five countries: the United States, Russia, Norway, Greenland (Denmark) and Canada.
In March 2014, officials from the five countries forged a consensus on the need to adopt a new international accord to prevent commercial fishing in the Central Arctic Ocean until adequate scientific research can be done and management measures are in place. They pledged to issue a Ministerial Declaration in 2014 as well as to convene a meeting of interested Arctic and non-Arctic countries to discuss the new measures.
Report

The International Waters of the Central Arctic Ocean