New Bill Aims to Jump-Start Development of Urgently Needed Antibiotics
Sponsors seek to end development drought with approaches sought by public health advocates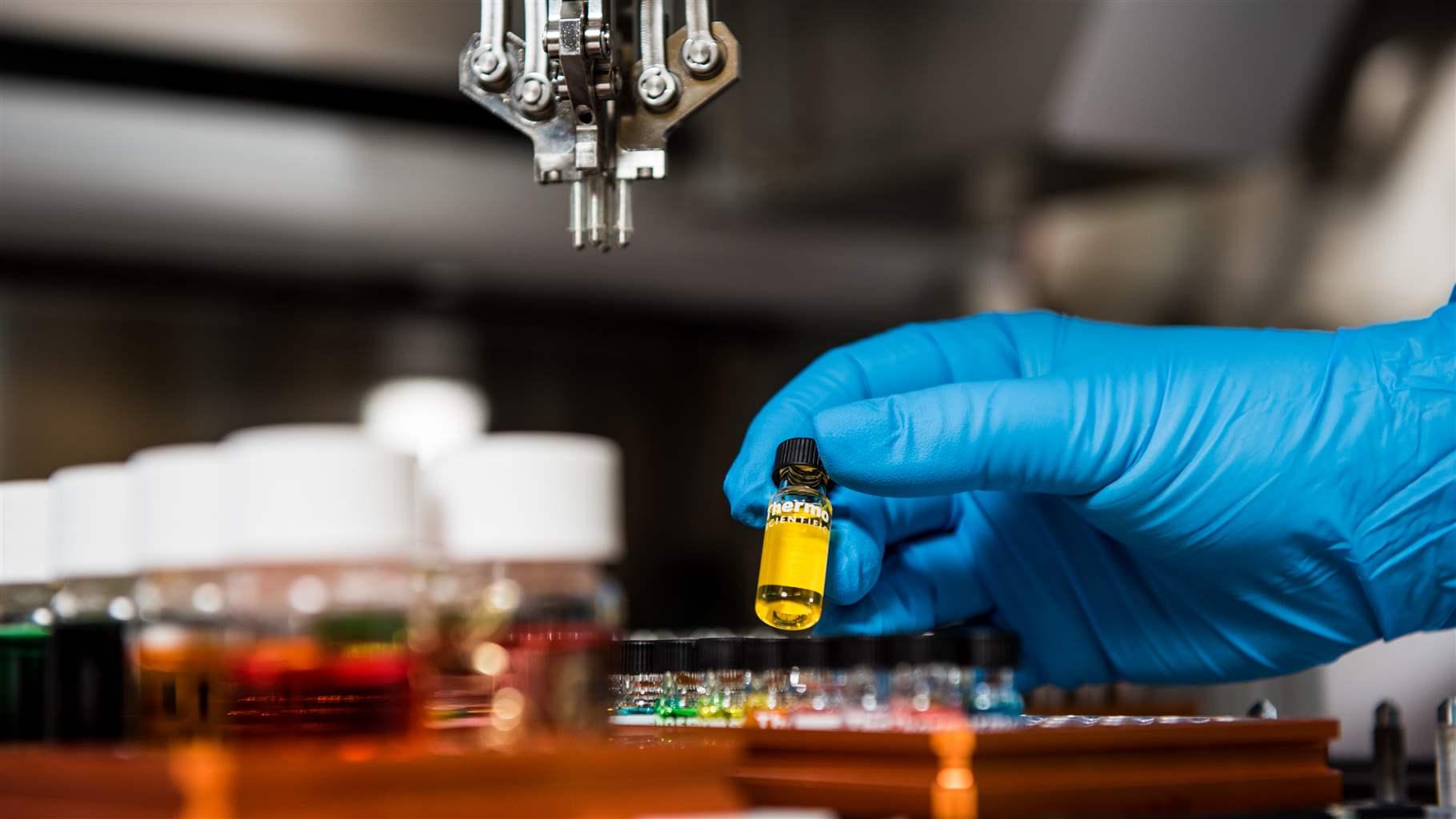 Editor's note: This page was updated on June 25, 2021, to acknowledge the reintroduction of the PASTEUR Act in Congress. The measure was first introduced in December 2020.
Bipartisan legislation introduced in the House and Senate aims to jump-start the development of urgently needed new antibiotics, specifically those that can address unmet patient needs, by changing the way the U.S. government pays for them.
"The Pioneering Antimicrobial Subscriptions To End Up Surging Resistance Act of 2021" known as the PASTEUR Act after famed microbiologist Louis Pasteur, would help to reinvigorate the antibiotics pipeline by providing sizable, subscription-based government contracts for access to innovative, high-priority antibiotics. Representatives Mike Doyle (D-PA) and Drew Ferguson (R-GA), and Senators Michael Bennet (D-CO) and Todd Young (R-IN) are the lead sponsors of the bill in the House and Senate, respectively.
Although pharmaceutical revenue is typically tied to how much of a drug is sold, these contracts would instead pay for new antibiotics based on their value to public health. This approach addresses the core issue confronting the antibiotics market: the pressing need for innovative drugs that don't have high sales potential.
Why Are Sales Low for New Antibiotics?
Antibiotics are typically taken for short periods, often rendering cures for a wide range of illnesses in just 5-7 days. Contrast this with treatments for cancer, diabetes, and other chronic diseases, which are often taken for months, years, and sometimes for life. Additionally, since bacteria start developing resistance as soon as they're exposed to a new antibiotic, treatment guidelines typically recommend that doctors use older drugs, when possible, to preserve the effectiveness of newer drugs. This approach is good for public health, but bad for sales.
As a result, the comparatively low sales translate into unsustainable business operations. For example, from 2014 to 2016, drug companies made more than $8 billion in profits on cancer drugs alone, but incurred a net loss of $100 million on antibiotics during the same period.
Numerous authoritative reports and commissions have identified the need for policies like those in the legislation, which are aimed at "delinking" antibiotic revenue from sales, as essential to breathing life back into a chronically insufficient antibiotics pipeline. The PASTEUR Act would also foster appropriate use of these life-saving drugs by including financial support for hospital antibiotic stewardship programs to help slow the spread of resistance and preserve the effectiveness of existing and new antibiotics.
Pew, together with public health leaders from around the world, has been advocating for such policies for years. Meanwhile, the need for the measure has never been more pressing. Major pharmaceutical companies have largely abandoned antibiotic development, in favor of more lucrative disease areas, and the small companies left are struggling to stay afloat because of the very problems that the PASTEUR Act aims to address. In 2019 alone, two small antibiotics companies—Achaogen and Melinta Therapeutics—filed for bankruptcy, even though each had recently brought a new antibiotic to market. Another company, Tetraphase, has been acquired for a small fraction of its valuation only a few years ago.
Passage of the bipartisan PASTEUR Act would be a major step toward reinvigorating innovation in development of urgently needed new antibiotics. The legislation offers policymakers a clear path to ensure that the U.S. has access to effective antibiotics, and Pew urges Congress to pass it as soon as possible.
Taking action promptly would help the increasing number of patients suffering from hard-to-treat, resistant infections and ensure that the U.S. is better prepared to combat new superbugs. Steps such as those in the PASTEUR Act are needed to address the growing public health and national security threat posed by antibiotic resistance.
Wes Kim works on The Pew Charitable Trusts' antibiotic resistance project.