Caribbean Fishery Council Delivers Big Win for Corals, Fish, and People
New approach tailors ocean resource plans for Puerto Rico and U.S. Virgin Islands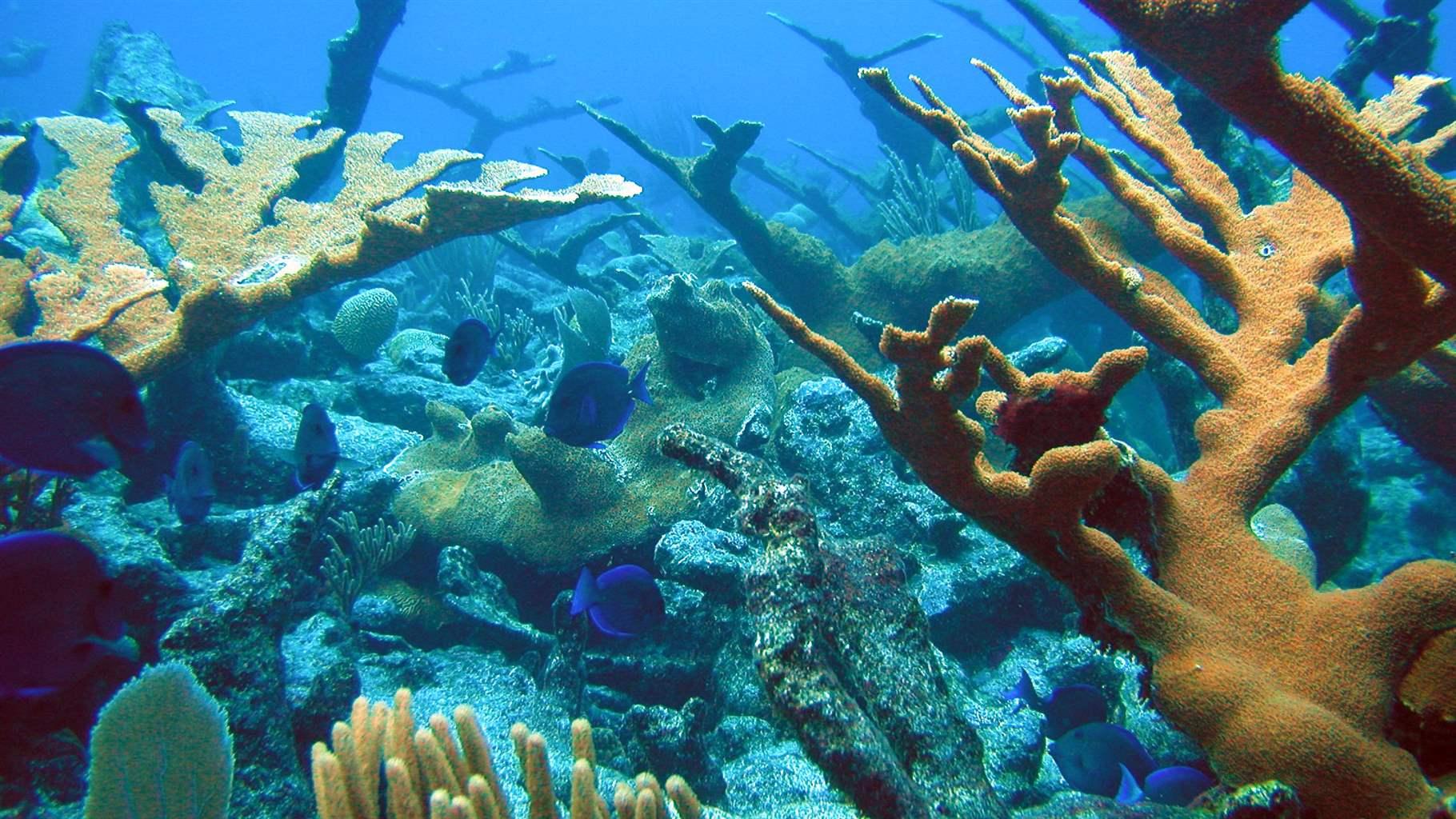 It's said that no two places are alike, and today fishery managers in the U.S. Caribbean took that to heart.
At its spring meeting, the Caribbean Fishery Management Council, which sets policy for fishing in U.S. Caribbean waters, approved island-based fishery management plans that will guide managers in setting rules for Puerto Rico and the U.S. Virgin Islands that are tailored to the biodiversity, culture, and other characteristics of each location. The move will protect corals and spawning fish and help ensure the sustainable catch of some popular species, including dolphinfish (mahi-mahi).
The Pew Charitable Trusts supports these plans because they mark an important step toward a more comprehensive approach to fisheries management that will be better for ocean ecosystems and the people who rely on them. From tourism to fishing businesses, the ocean powers the Caribbean economy, and the plans will help balance human needs with sustainable management of the region's diverse ecosystems.
Until now, the council has set most of its fishing rules by treating Puerto Rico and the U.S. Virgin Islands as a single unit. But that approach didn't account for the differences in culture, fishing practices, or the marine environment across the communities. The council vote fixes that. For example, the plans for St. Croix, St. Thomas/St. John (the two islands share a plan), and Puerto Rico may each call for a different catch limit for the same species, allowing a higher limit where the fish is more culturally important and/or more abundant.
Additionally, the plans will prioritize protection of fish spawning habitat. Some species return to the same spots to spawn for generations, and protecting these special places will boost healthy fish populations and improve the recovery chances for declining ocean species.
Island-based fishery management plans also include proactive measures to promote sustainable catch of some species that currently aren't regulated, including dolphinfish —one of the Caribbean's most popular catches.
The plans will maintain some current rules, such as parrotfish catch limits across the U.S. Caribbean, and a prohibition on harvesting all coral species under federal jurisdiction or engaging in activities that can damage corals, such as anchoring or using certain kinds of fishing gear.
With today's vote, the Caribbean council has helped to shape a better future for the region's people and ecosystems, a forward-looking approach that should pay dividends for decades.
Yasmin Velez-Sanchez manages The Pew Charitable Trusts' ocean conservation work in the U.S. Caribbean. Holly Binns directs Pew's efforts to protect ocean life in the Gulf of Mexico and the U.S. Caribbean.