Scientists Find That 30% of Global Fish Catch Is Unreported
How much fish are we really catching?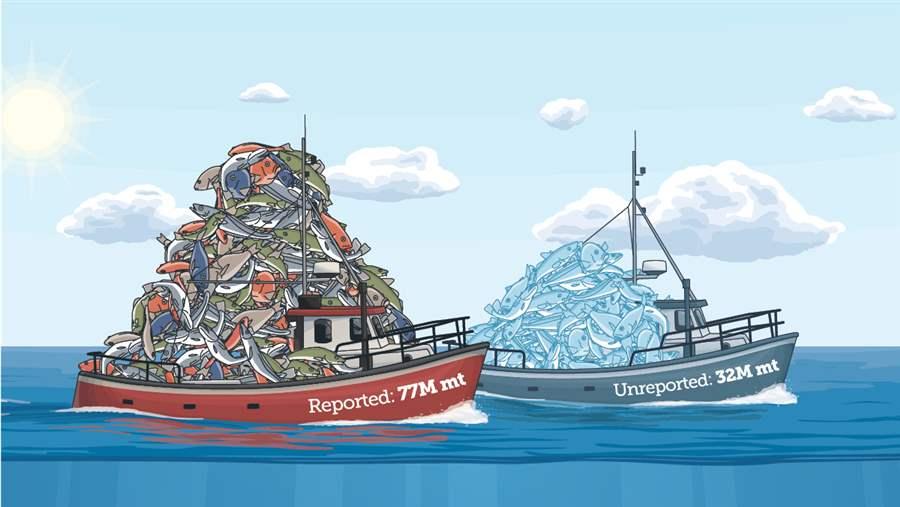 The Pew Charitable Trusts
Thirty percent of global fish catch may be unreported, according to new research. Activities such as artisanal, subsistence, and illegal fishing are often not included in official statistics—obscuring the true extent of fishing worldwide. Scientists now estimate global catch is 109 million metric tons (mt) annually.
In a new study, scientists led by Sea Around Us calculated the annual global fish catch to be roughly 109 million metric tons, about 32 million metric tons more than officially reported in 2010 by more than 200 countries and territories.
The new estimates provide countries with better assessments of their catch levels than they have had before. Joshua Reichert, executive vice president and head of environment initiatives for The Pew Charitable Trusts, calls the research a "groundbreaking study that confirms that we have been taking far more fish from our oceans than the official data suggest and provides a nuanced portrait of the amount of fish that are being removed from the world's oceans each year."
In the study, published Jan. 19 in the journal Nature Communications, lead author Daniel Pauly and co-author Dirk Zeller gathered information with help from hundreds of scientists around the world. This team of researchers examined fish catch data for more than 200 countries and territories from a broad range of sources, including academic literature, industrial statistics, local fisheries experts, law enforcement, human population data, and other records such as documentation of fish catch by tourists. Using a method called "catch reconstruction," the Sea Around Us team then estimated total catch, including that missing from official data.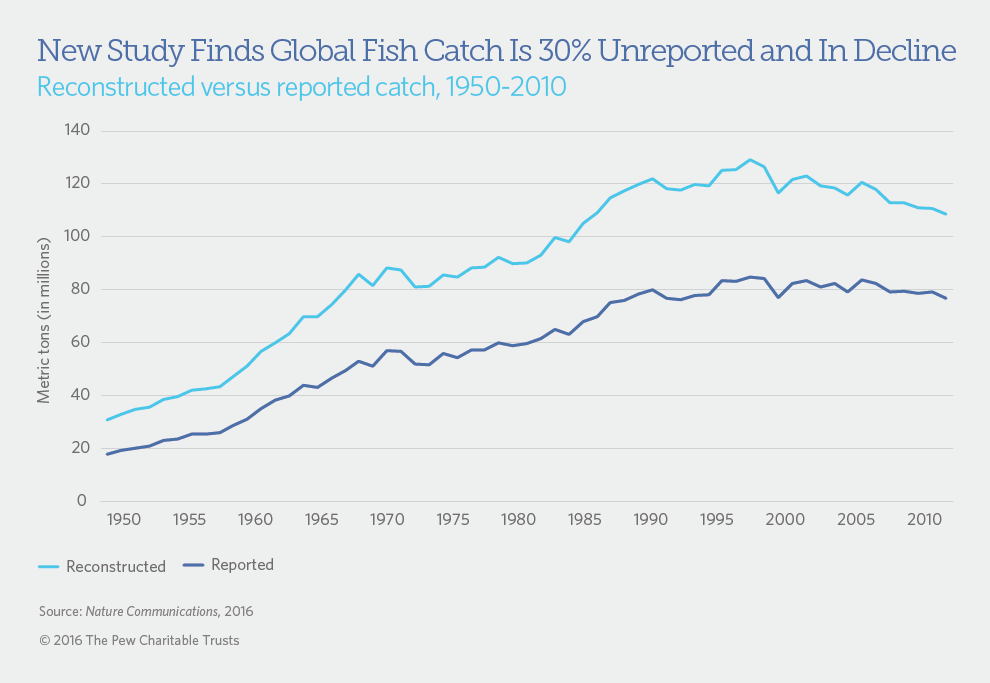 The Sea Around Us is a research initiative at the University of British Columbia that assesses the impact of fisheries on the marine ecosystems of the world. The project was initiated in 1999 in collaboration with Pew, and Sea Around Us in 2014 began a collaboration with Vulcan Inc. to provide African and Asian countries with more accurate and comprehensive fisheries data.
Rebecca Goldburg directs Pew's environmental science programs.