New Proposal Helps Bluefin Tuna and Gulf Commercial Fishermen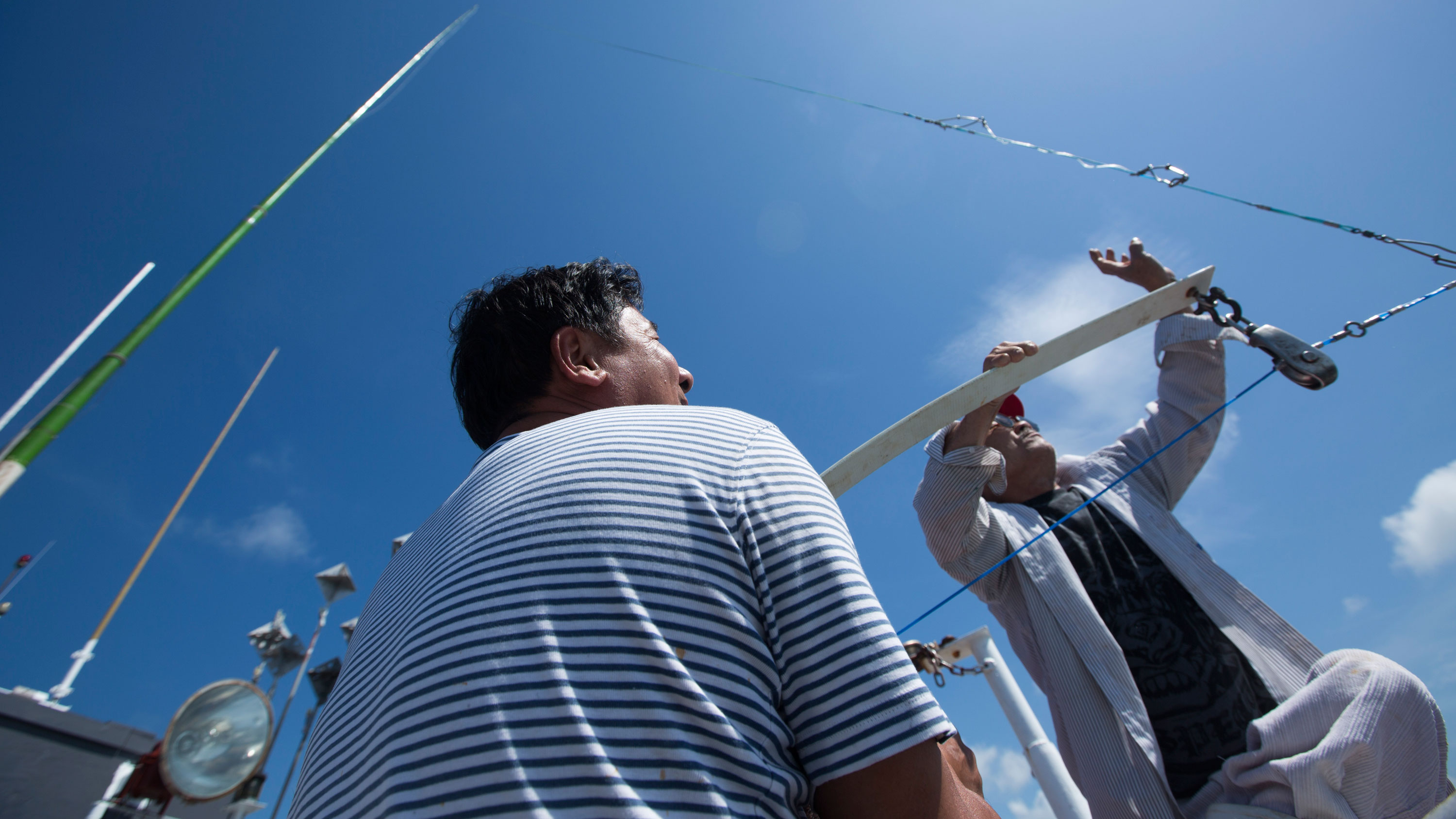 © The Pew Charitable Trusts
Fishing with greensticks off Dulac, Louisiana.
Imagine, if you will, the government paying fishermen to help protect a depleted species in its only known spawning ground. That could happen in the Gulf of Mexico, where for decades surface longline gear deployed to catch yellowfin tuna and swordfish have incidentally caught and killed western Atlantic bluefin tuna and other ocean wildlife.
A new proposal, recommended by trustees for the Deepwater Horizon oil spill Natural Resource Damage Assessment, would help stop the waste of bluefin tuna by compensating fishermen for not fishing with indiscriminate surface longlines and shifting to alternative gear that reduces unintentional catch.
This proposal builds on a strong and historic rule issued in December by the National Oceanic and Atmospheric Administration's Fisheries Service. That regulation created two gear restricted areas in the Gulf of Mexico to protect Atlantic bluefin in April and May, the peak of spawning. Fishermen can no longer use surface longlines during those months, but they can use highly selective gear, such as greensticks for yellowfin tuna and buoy gear for swordfish. Ensuring that surface longlines are not used when and where bluefin gather in great numbers to reproduce would help the population rebuild to healthy levels.
Under the trustees' proposal, NOAA Fisheries would use early restoration funds from the Deepwater Horizon oil spill to pay fishermen to stop using surface longlines throughout the Gulf for the bluefin tuna spawning season that runs from January through June. Fishermen would also be paid to switch to greenstick and buoy gear, new equipment that would reduce the waste of Atlantic bluefin and dozens of other species in the Gulf while still allowing commercial fishermen to bring yellowfin and swordfish to market.
Pew sees this proposal as a step in the right direction , and I commend the trustees for offering such a forward-thinking, novel plan. It would help phase out surface longlines and promote the shift to alternative fishing gear. My hope is that the trustees will support a full transition of the fleet in one of the later restoration phases.
The public can submit comments on this draft proposal through July 6. To weigh in, click here. I encourage you to join me in supporting this important project.
Lee Crockett directs the U.S. oceans program at The Pew Charitable Trusts.