Alternatives to Surface Longlines: Switching Gears in the Gulf of Mexico
Commercial fishermen in the Gulf of Mexico and the Atlantic Ocean use surface longlines to catch yellowfin tuna and swordfish. This fishing gear incidentally catches and kills approximately 80 types of marine wildlife, including spawning bluefin tuna and endangered sea turtles. Alternate, more selective gear, such as greensticks and swordfish buoy gear have been shown to reduce this unintended catch while effectively hooking the targeted fish. Restoration funds provided by BP and other companies that were responsible for the Deepwater Horizon oil spill could help pay for a gear transition program that would replace wasteful surface longlines with more selective methods and keep fishermen in business.
The National Oceanic and Atmospheric Administration's Fisheries Service, or NOAA Fisheries, is drafting new regulations that could protect spawning bluefin tuna and help encourage the shift to more-discriminate fishing methods by implementing a gear restricted area in the Gulf of Mexico. With this rule, the agency also can reduce bluefin mortality in the western Atlantic by enforcing a firm annual limit on bluefin bycatch for the entire surface longline fleet. Furthermore, NOAA Fisheries can improve monitoring of the surface longline fleet to ensure compliance with the annual limit and help stop the waste of Atlantic bluefin.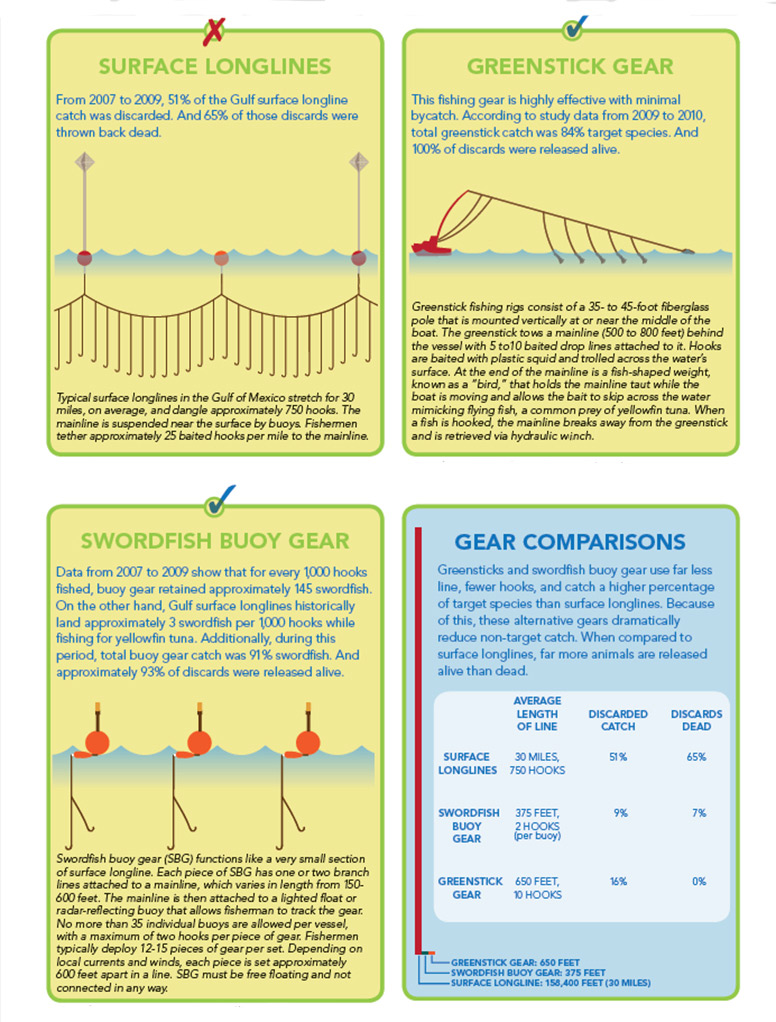 To view complete citations, please download the fact sheet above.