Fiscal 50: State Trends and Analysis
Pew's Fiscal 50: State Trends and Analysis presents 50-state data on key fiscal, economic, and demographic indicators and analyzes their impact on states' long-term fiscal health.
States' Fiscal Prospects Brighten as Recovery Progresses
After an initial jolt to state finances, smaller-than-expected revenue shortfalls and unprecedented federal aid have lifted states' outlooks. Many economists had predicted a dark chapter for state budgets when the coronavirus pandemic triggered a historic contraction in the U.S. economy in early 2020, abruptly ending the longest U.S. economic expansion on record. But the recession proved to be the shortest on record and less dire than expected for state budgets, though lingering economic effects and threats from COVID-19 have persisted.
A hallmark of the 2020 recession has been its divergent effect on state tax revenue. By the end of the first quarter of 2021, tax collections in the majority of states had surpassed pre-pandemic levels after adjusting for inflation. But receipts were still lagging nationwide and in 20 states—by double-digit percentages in six of them.
Meanwhile, robust federal aid has played a central role in supporting the economy and state finances. Federal assistance for taxpayers, businesses, and state and local governments—along with higher-than-expected tax collections—helped alleviate stress on budgets and has allowed the majority of states to avoid tapping their rainy day funds. In fact, after dipping briefly in fiscal year 2020, the total amount set aside in rainy day funds nationwide was expected to grow to a new high at the end of fiscal 2021. Still, four states had less than a week's worth of operating costs set aside as the delta variant's emergence fueled new unease about the recovery's trajectory.
Federal aid has also temporarily buttressed state personal income, a measure of residents' economic well-being. As of the second quarter of 2021, the sum of residents' income from all sources was higher in every state than before the start of the pandemic. The growth in personal income occurred despite a crushing wave of job losses, particularly among lower-wage workers, battering a job market that had only recently recovered to pre-Great Recession levels. The percentage of adults in their prime working years who held jobs has fallen since the start of the pandemic in every state.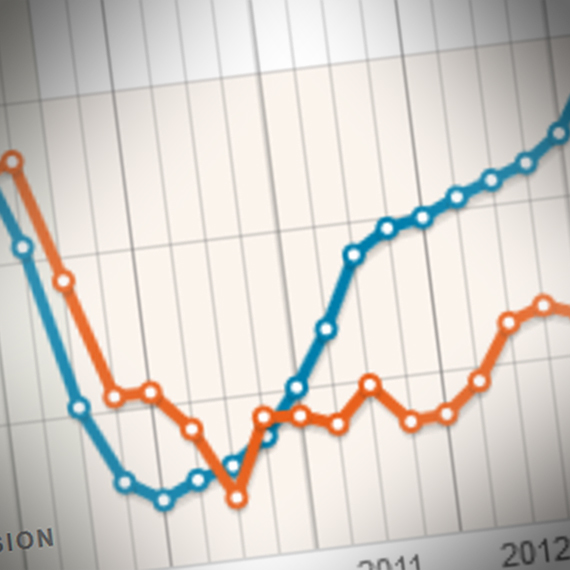 Tax revenue
States' Tax Revenue Recovery Improves at Start of 2021. Tax revenue in a majority of states had rallied to pre-pandemic levels by the end of the first quarter of 2021, but total collections nationwide and those in 20 states had yet to fully recover, after adjusting for inflation. Preliminary estimates showed that tax revenue continued to grow widely in ensuing months, reflecting states' brightening fiscal outlooks as the recession's impacts waned—though threats from COVID-19 persisted. View the indicator or print the analysis. (Last updated October 14, 2021)

Reserves and balances
States' Financial Reserves Estimated to Surpass Pre-Pandemic Levels. After a one-year dip, states' combined fiscal cushion—counting rainy day funds and leftover budget dollars—was expected to spring back and exceed pre-pandemic highs by the start of fiscal 2022, which began in July in most states. A faster-than-anticipated revenue recovery from the pandemic's early fallout has allowed many states to bolster their financial reserves or mitigate declines. View the indicator or print the analysis. (Last updated October 14, 2021)

State Personal Income
State Personal Income Up From Pre-Pandemic Levels, Despite Less Aid. All but one state recorded drops in total personal income in the second quarter of 2021 compared with a year earlier, when Americans received the first infusion of temporary pandemic relief payments. But personal income exceeded pre-pandemic levels in all states, after accounting for inflation, as earnings growth and still-elevated levels of government assistance continued to bolster states' economies. Growth in the sum of Americans' personal income since the end of 2019 was the strongest in South Dakota and a group of Western states. View the indicator or print the analysis. (Last updated November 15, 2021)
Employment-to-Population Ratio
Prime-Age Employment Recovering Unevenly Across States. The pandemic continued to inflict damage on the economy as it recovered from historic job losses last year and in the first half of 2021. Employment rates for adults of prime working age were lower on average in every state over the 12 months ending in June 2021 when compared with the year before the COVID-19 recession. The severity of losses varied widely, however, ranging from steep drops in states largely reliant on leisure and hospitality jobs to only slight declines in Great Plains states. View the indicator or print the analysis. (Last updated November 15, 2021)
Long-running challenges complicate recovery
The coronavirus pandemic intensified two challenges already facing states: It put pressure on Medicaid, the health care program that is most states' second-biggest budget expense, and introduced a novel source of volatility that triggered unexpected swings in tax revenue, upsetting policymakers' plans for balanced budgets.
Meanwhile, states continued to face fiscal pressures from inherited shortfalls in funding for public employees' pension and retiree health care benefits; recurring deficits between annual state revenue and expenses; and weak population growth, which can diminish economic prospects and revenue collections.
One lifeline for states continued to be federal dollars, which made up roughly one-third of all state revenue before the latest economic shock led to a boost in federal aid to states.

State Medicaid Spending
States Collectively Spend 17 Percent of Their Revenue on Medicaid. Medicaid consumed a greater portion of states' own money in nearly every state between fiscal 2000 and 2017. States' increases varied widely, however, from less than 1 cent to nearly 12 cents more per dollar of state-generated revenue, exerting different degrees of budget pressure. Medicaid's claim on state revenue surged in the wake of the Great Recession, after temporary federal economic stimulus dollars expired but before the federally funded expansion of Medicaid eligibility began, and has remained stable since. Medicaid is most state governments' second-biggest expense, after K-12 education. View the indicator or print the analysis. (Last updated January 9, 2020)

Tax revenue volatility
Volatile State Tax Collections Make Budgeting Difficult. All states experience swings in their tax revenue from year to year, but some fluctuate more than others, leading to surprise shortfalls or windfalls that can make it hard for policymakers to manage budgets. During the 20 years ending in fiscal 2020, Alaska recorded the greatest volatility and South Dakota the least, after removing the effects of state tax policy changes. Taxes on oil and mineral extraction and corporate income were consistently more volatile than other major tax streams. In early 2020, the coronavirus pandemic introduced another dose of volatility as tax revenues took their steepest plunge during a single quarter in at least 25 years. View the indicator or print the analysis. (Last updated October 14, 2021)

Debt and Unfunded Retirement Costs
Long-Term Obligations Vary as a Share of State Resources. Unfunded pension benefits were the largest, most prominent, and fastest-growing of a selection of future costs facing states as of 2013. States reported $968 billion in unfunded pension costs—the equivalent of 6.9 percent of 50-state personal income, as well as $587 billion in unfunded retiree health care liabilities (4.2 percent of personal income) and $518 billion in outstanding debt (3.7 percent). If not properly managed, these costs can limit future budget flexibility and raise borrowing costs. View the indicator or print the analysis. (Last updated May 17, 2016)

Fiscal Balance
Before Pandemic, Spending Exceeded Long-Term Revenue in 8 States. Most states amassed sufficient revenue between fiscal years 2005 and 2019 to cover all their expenses, despite the Great Recession's blow to state finances. But in eight states, revenue collected from taxes, federal funds, and other sources fell short, pushing off to future taxpayers some past costs for operating government and providing services. States can withstand periodic deficits without endangering their fiscal health over the long run. But chronic shortfalls are one indication of a more serious, unsustainable structural deficit in which revenue will continue to fall short of spending absent policy changes. View the indicator or print the analysis. (Last updated November 15, 2021)

Population Change
Population Growth Sputters in Midwestern, Eastern States. Population growth slowed in most states over the past decade, with Illinois, Mississippi, and West Virginia losing residents. The deceleration was the most pronounced in the Northeast and Midwest, while the fastest-growing states were in the South and West. Nationally, population growth between 2010 and 2020 slowed to a rate not seen since the Great Depression. Population trends matter to both state government finances and economic growth. View the indicator or print the analysis. (Last updated July 27, 2021)

Federal Share of State Revenue
Federal Funds Hover at a Third of State Revenue. The federal government is the second-largest source of state revenue—accounting for 32.4 percent of the total in fiscal 2017—meaning that federal budget decisions also play a key role in state budgets. But states' reliance on federal funds varies widely, ranging from about 21 percent of revenue in Hawaii to more than 46 percent in Montana. The share of states' revenue made up by federal dollars in fiscal 2017 was the fourth-largest on record. View the indicator or print the analysis. (Last updated October 8, 2019)