José L. Reyes Taboada, Ph.D.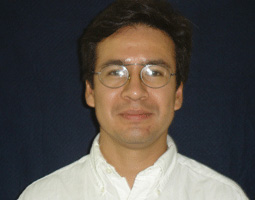 Title

Department

Institution

Address

Av. Universidad 2001
Col. Chamilpa 62250

City

Country

Email

Website

http://www.ibt.unam.mx/server/PRG.base?tipo:doc,dir:PRG.curriculum,par:jlreyes

Research field

Award year

Country of origin

Mentor name
Research
My research is focused on post-transcriptional gene regulation of the stress response in plants. In particular we are studying the salinity and drought responses by plant microRNAs. Our goal is to identify stress-response at a genome-wide level in different model plants.