Refugio García-Villegas, Ph.D.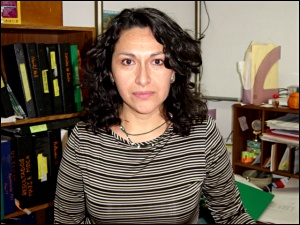 Title

Department

Institution

Address

Av. I.P.N. No. 2508
Col. San Pedro Zacatenco

City

Country

Email

Website

www.fisio.cinvestav.mx/academicos/refugio

Research field

Award year

Country of origin

Mentor name
Research
The main theme of my research is to understand the regulation of sodium channel expression in neurons of the peripheral nervous system. Specifically, we are 1) Characterizing the transcriptional promoters of Nax sodium channels from human and mouse. 2) Searching for the transcriptional regulators (enhancers) required for neuronal expression. 3) Exploring the molecular evolution of the Nax sodium channelsIn addition we are identifying potassium channels and other ion channels in corneal epithelial cells and analyzing their possible role in proliferation and differentiation.