Humberto Cruzblanca, Ph.D.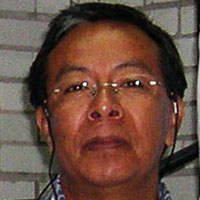 Title

Department

Institution

Address

Av. 25 de Julio 965
Col. Villas San Sebastian

City

Country

Email

Website

http://digeset.ucol.mx/cuib/cruzblanca.asp

Research field

Award year

Country of origin

Mentor name
Research
The goal of my laboratory is to identify neuronal mechanisms and biochemical pathways underlying the regulation of ion channels for 7-TM receptors and drugs. The main projects in my lab include:
1) Understanding the mechanisms of action of antidepressants drugs on neurons.
2) Understanding the role of G gamma subunits in the modulation of calcium channels.
3) Understanding the modulation of potassium channels by angiotensin II.