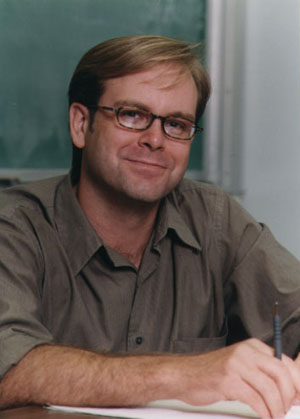 Title

Department

Institution

Address

Mudd Hall
3400 N. Charles Street

City, State, ZIP

Phone

(410) 516-4717

Email

Website

http://www.bio.jhu.edu/Faculty/VanDoren/Default.html

Research field

Award year
Research
Research in our laboratory focuses on the early development of the primordial germ cells and gonad. Germ cells are the only cells that contribute to the next generation of a species, and so an organism's primary goal is to ensure that these cells are successful. The interactions that germ cells have with somatic cells within the gonad are critical for their proper development. Germ cells play an important role in human health, and improper germ cell development can lead to infertility or the formation of germ cell cancers. Despite the importance of the germ cells, little is understood about the molecular mechanisms controlling their development.
We have chosen to study germ cell development in Drosophila to take advantage of the many genetic, molecular and cell biological tools available in this system. Many of the same developmental issues are faced by germ cells in a wide variety of species, and different organisms are likely to solve these problems in similar ways. Once we gain an understanding of the molecular mechanisms controlling germ cell development in Drosophila, we can then apply this knowledge to germ cell development in other species.
Our research encompasses three fundamental aspects of gonad development: germ cell development, gonad morphogenesis and gonad sexual dimorphism.