Accelerating clean energy solutions that improve the economy, national security and the environment
Energy is a key pillar of our lives–it runs our cars, charges our computers and powers our factories. Globally, energy use is expected to increase 35 percent over the next 25 years, driven almost entirely by demand due to increases in electricity use and vehicle fleets. The growing need for energy around the world is likely to make it an ever more precious commodity–forcing up prices and increasing global instability. Additionally, the world's energy sector is responsible for approximately 70 percent of global carbon emissions, the direct cause of climate change.
A business-as-usual approach to energy policy threatens global economic competitiveness, national security and the environment. We must fundamentally transform the manner in which we produce, distribute and consume energy if we are to reduce dependence on foreign oil, create jobs, enhance global competitiveness and decrease carbon emissions.
Our Work
View All
Representatives from each branch of the U.S. military discussed the steps they and the entire Department of Defense have taken to address the challenges and opportunities that energy presents to national security. Read More

The U.S. Defense Department (DOD) could save hundreds of millions of dollars annually and boost energy security by installing more microgrids and renewable power systems, and increasing energy efficiency on military bases, according to new research conducted by Noblis Inc. and commissioned by The Pew Charitable Trusts. Read More

Microgrids—local, interconnected power generation and distribution systems—can offer U.S. military bases a more reliable source of energy than stand-alone diesel generators and save $8 million to $20 million over a 20-year period, a new Pew-commissioned study found. Read More
Turn Heat Into Power With Industrial Efficiency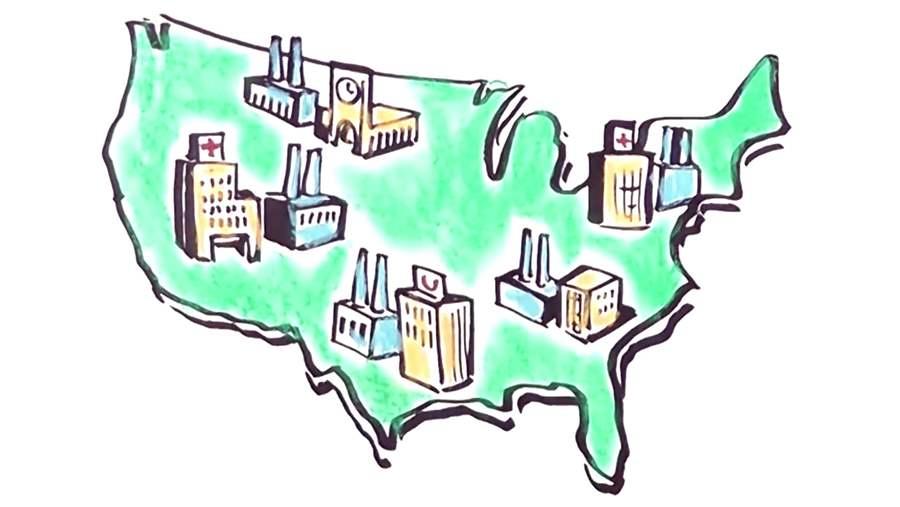 Related Project