Overview
Through the Philadelphia program, Pew seeks to foster a vibrant civic life in our hometown. We partner with many local institutions to encourage a thriving arts and cultural community; support the health and welfare of the region's neediest populations; inform discussion on important issues facing the city; and, more broadly, strengthen Philadelphia's appeal to residents and visitors alike.
In the arts and culture arena, Pew supports organizations, artists, and projects that inspire, educate, and entertain diverse audiences throughout the Philadelphia region. Through the Pew Center for Arts and Heritage Pew encourages arts and cultural organizations to take innovative approaches in programming, audience engagement, and organizational management. Each spring, the center awards financial support for cultural programs and fellowships through a competitive peer-review process.
Pew also provides support for special, specific projects that enhance Philadelphia's cultural vibrancy and improve the city's broader economic outlook. And we partner with the Greater Philadelphia Cultural Alliance to enhance audience engagement among the Philadelphia region's arts and culture organizations.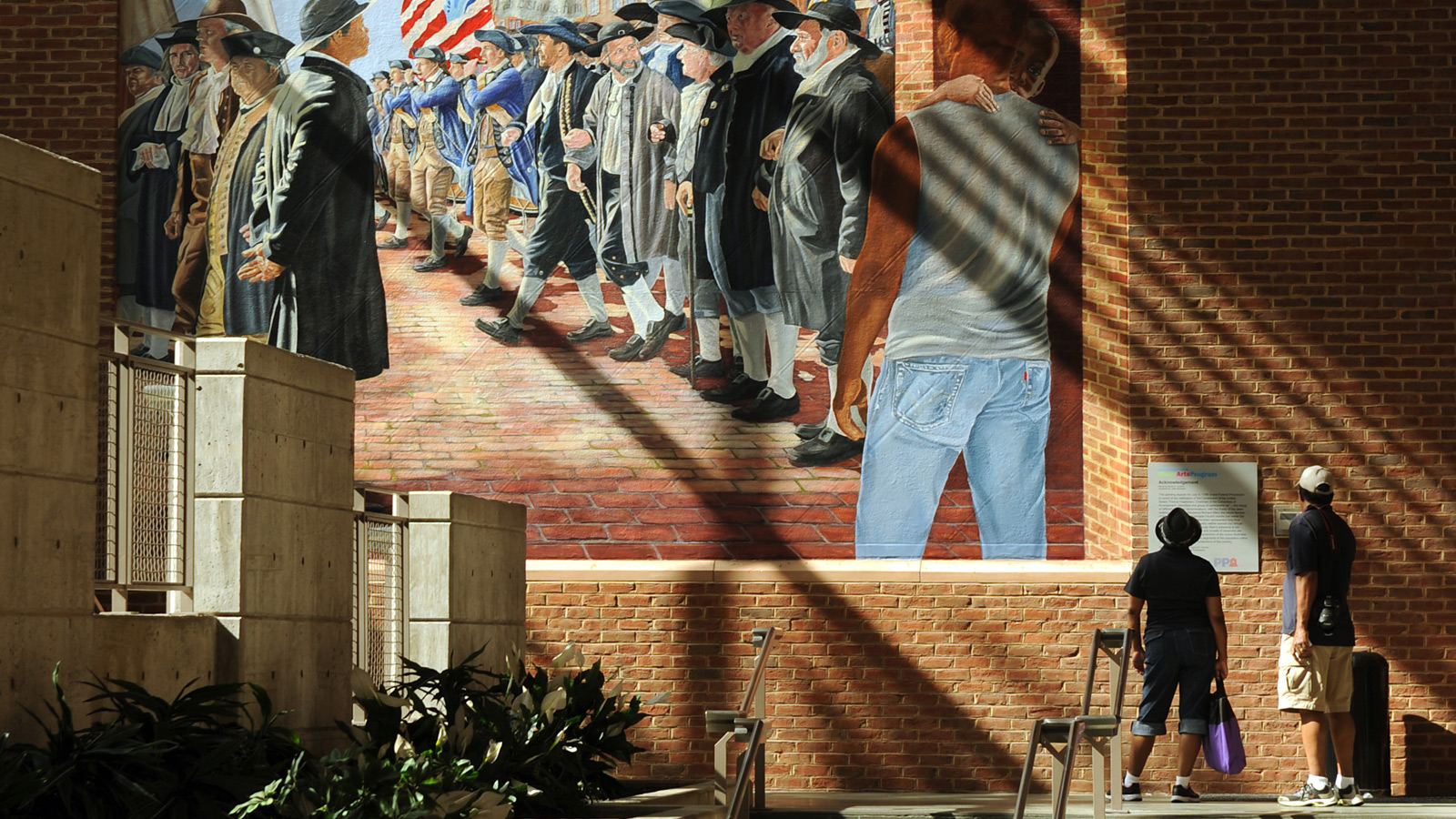 © Peter Tobia
Civic Initiatives
Through our civic initiatives we partner with local institutions on projects that will positively impact the city's economic prospects and quality of life, placing emphasis on preserving and highlighting Philadelphia's unique history and civic treasures. These include important public spaces such as Independence Mall, the Benjamin Franklin Parkway and the Fairmount Water Works. We have also helped to build Philadelphia's tourist economy by spearheading efforts to improve the Independence Visitor Center and Visit Philadelphia.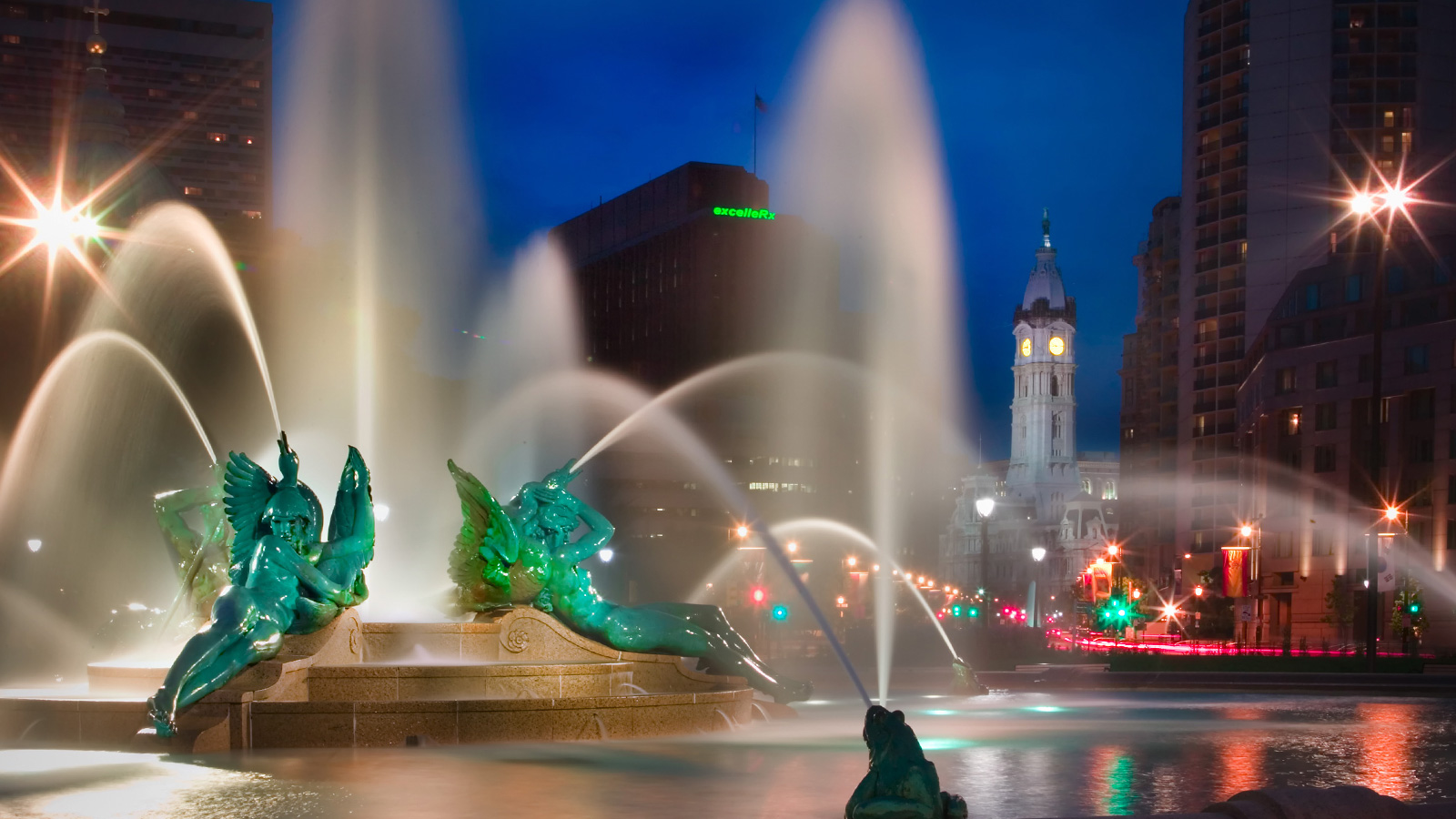 © George Widman/Greater Philadelphia Tourism Marketing Corporation
Pew also helps to ensure that the most vulnerable citizens in Philadelphia and its neighboring counties receive much-needed assistance. The fund for health and human services in Philadelphia supports a range of programs aimed at supporting children, youth, and families; at-risk adults; and the frail elderly.
If you are interested in applying for a grant, please visit our Frequently Asked Questions page. Support is limited to nonprofits located in and providing services in Bucks, Chester, Delaware, Montgomery and Philadelphia counties.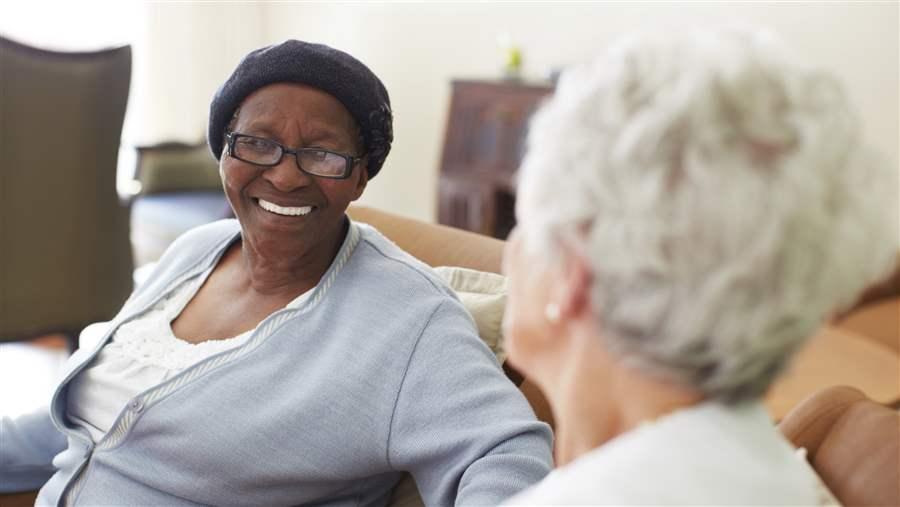 © iStockphoto
Local policy research performed by Pew's Philadelphia research initiative shines a light on some of the city's challenges and helps identify ways to address these issues. Its work has included reports on school closings as well as the city's demographics, libraries, tax system, and jails. An annual "state of the city" report provides a data-rich look at trends shaping the city and its future.
Philadelphia—the birthplace of the Declaration of Independence and the United States Constitution—is also Pew's hometown.
Analysis

A New Way of Looking at Cities

An innovative set of polling questions about Philadelphia offers a different perspective for crafting urban policy