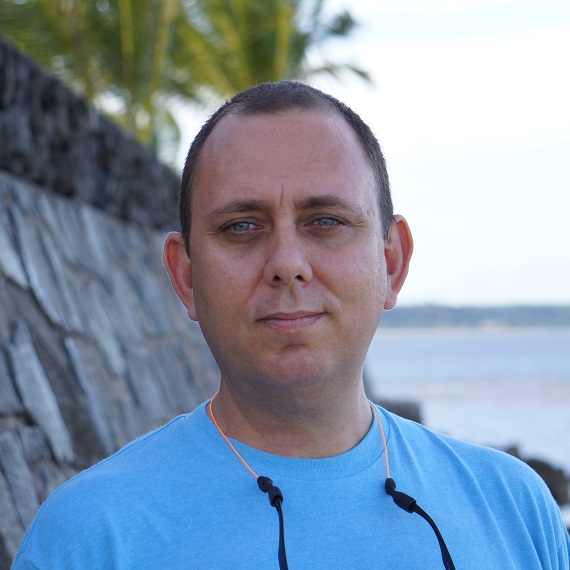 Title

Institution

Country

Email

Award year
Utilizando o conhecimento dos pescadores sobre taxas de captura para a conservação das pescarias tropicais
Leandro Castello, Ph.D., estuda a ecologia e conservação de peixe e pescarias em relação com processos de alteração globais. Tem por objetivo melhorar o estado dos recursos pesqueiros e das comunidades pesqueiras. A sua pesquisa inclui frequentemente as dimensões humanas, adota uma perspetiva com base nos ecossistemas e utiliza abordagens de várias áreas.
As pescarias tropicais produzem aproximadamente um terço do pescado capturado globalmente. No entanto, a falta de dados sobre a abundância das reservas de peixe tem afetado a gestão eficaz destas pescarias. Pesquisas anteriores demonstraram que, quando não há dados disponíveis, o conhecimento e a experiência dos pescadores podem ser uma importante fonte de informação alternativa. Os pescadores conseguem frequentemente fornecer informações sobre taxas de captura atuais e históricas, como a quantidade de peixe capturado por hora.
Castello utilizará a sua bolsa marinha da Pew para desenvolver, implementar e avaliar uma abordagem com base no conhecimento dos pescadores para gerar dados sobre taxas de captura e outras informações cruciais acerca das pescarias. A sua pesquisa irá focar-se no Brasil e procurará compreender melhor os fatores que influenciam o conhecimento dos pescadores acerca das suas taxas de captura. Com base na experiência prévia, produzirá um manual prático de linhas de orientação e melhores práticas para que pescadores e funcionários governamentais possam desenvolver os seus próprios dados sobre taxas de captura e os apliquem na gestão. Trabalhará também com comunidades pesqueiras locais para implementar esta abordagem.
To learn more about Castello, read his bio.
See the full list of 2017 Pew marine fellows.