Chile declara nuevo santuario de la naturaleza en la Patagonia
El 26 de enero, el Consejo de Ministros por la Sustentabilidad aprobó la creación del Santuario de la Naturaleza Valle Cochamó, que cubre 11 mil hectáreas en la Región de Los Lagos.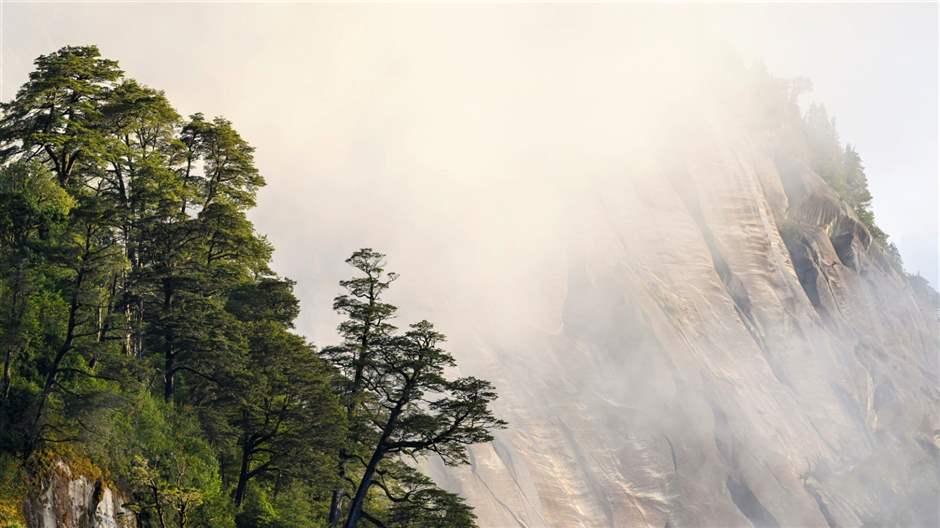 El Valle de Cochamó en la Patagonia chilenaes reconocido por albergar a una de las paredes de granito más grandes de Sudamérica, que se ha convertido en un paraíso para los amantes de la escalada. Pero desde el 26 de enero, este lugar destaca por haberse convertido en el más reciente santuario de la naturaleza en Chile.
Más de 1.800 hectáreas de alerces milenarios, 6.500 hectáreas de bosque maduro, además de ríos y humedales ribereños serán protegidos gracias a la creación del Santuario de la Naturaleza Valle Cochamó. Luego de años de trabajo colectivo liderado por la comunidad y apoyado por organizaciones de la sociedad civil, se logró el hito que además reconoce objetos de conservación culturales como los modos de habitar la montaña de esta parte de Chile que se expresan en un sendero histórico que conecta Cochamó con Argentina y en la cultura arriero-gaucha. El área incluye principalmente el bien fiscal Rehuelhué, que es una importante zona para la conservación del huemul, una de las especies más icónicas y amenazadas de Chile.
A pesar de su alto valor natural, cultural y turístico, el valle no contaba con ninguna figura de protección oficial hasta ahora, por lo que era un área vulnerable a amenazas como el desarrollo inmobiliario, turismo descontrolado y la instalación de hidroeléctricas. Así, fue la propia comunidad la que se organizó hace alrededor de 10 años para exigir su protección.
La solicitud de protección fue presentada por la Organización del Valle de Cochamó, integrada por representantes locales, quienes contaron con el apoyo técnico de la ONG Puelo Patagonia—a su vez socios de trabajo en la Patagonia de The Pew Charitable Trusts—lo que permitió hacer realidad esta área protegida, en un proceso participativo que permite asegurar una gestión y administración sustentable en el tiempo.
La siguiente etapa para el Santuario Valle Cochamó consistirá en elaborar un modelo de gobernanza participativo que permita ejecutar un plan de manejo que pueda compatibilizar los usos recreacionales de los miles de turistas que visitan el lugar cada año, junto con la conservación de sus cualidades naturales y culturales.
Makarena Roa trabaja en el proyecto Patagonia Chilena de The Pew Charitable Trusts.