Chile Declares New Protected Area in Patagonia
Sustainability ministers approve creation of Cochamó Valley Nature Sanctuary, covering 42 square miles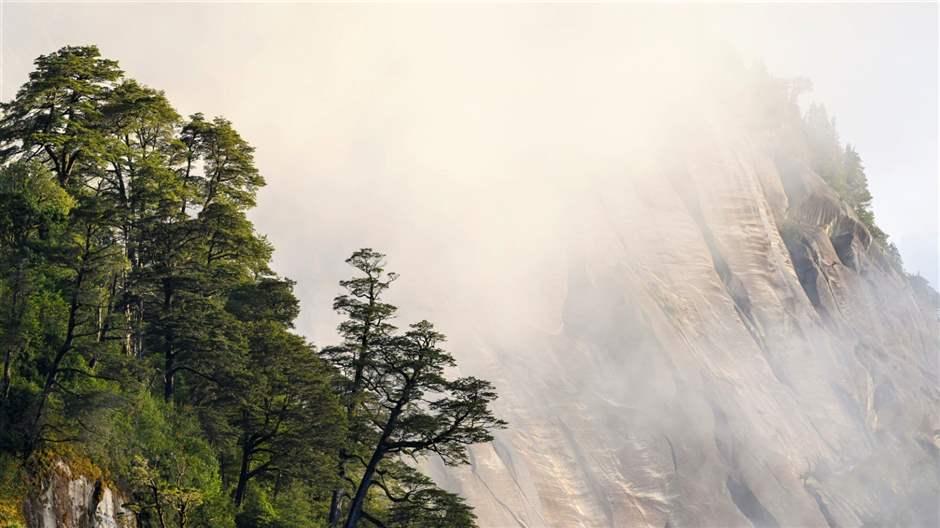 Chilean Patagonia's Cochamó Valley, home to some of the largest granite walls in South America, has become a paradise for rock climbers. But since Jan. 26, the valley stands out for another reason: It's Chile's newest nature sanctuary.
The Cochamó Valley Nature Sanctuary protects rivers and wetlands, along with 6,500 hectares (about 25 square miles) of mature forest and more than 1,800 hectares (about 7 square miles) of thousand-year-old larches—conifers categorized as endangered by the International Union for Conservation of Nature. In total, the sanctuary—designated by the Chilean government's Council of Ministers for Sustainability—covers roughly 11,000 hectares, or about 42 square miles.
The designation follows years of collaboration led by the community and supported by civic organizations. Notably, it also recognizes practices and places of key cultural importance to area residents, including Patagonia's muleteer-gaucho culture and the historic trail connecting Cochamó with Argentina. In addition, the sanctuary includes protections for Rehuelhué, public land in the Los Lagos Region that's vital to the conservation of the huemul—also known as the South Andean deer—one of Chile's most iconic and endangered species.
The local community began organizing a decade ago to demand conservation of the valley—which, despite its high natural, cultural, and touristic value, had no official protection until now, making it vulnerable to threats such as real estate development, hydroelectric dams, and uncontrolled tourism. A community group known as the Organización del Valle de Cochamó led the effort—with technical assistance from the local nonprofit Puelo Patagonia, in partnership with The Pew Charitable Trusts—as part of a participatory process that will help ensure the sanctuary's sustainable management and administration over time.
In fact, the next step will be developing a participatory governance model and management plan designed to balance the recreational needs of the thousands of tourists who visit the area each year with the need to protect the sanctuary from both an ecological and cultural standpoint.
Makarena Roa works on The Pew Charitable Trusts' Chilean Patagonia project.