Eliminar las subvenciones dañinas a la pesca podría revertir el deterioro en las poblaciones de peces
Urge alcanzar un acuerdo en la OMC para mejorar la salud del océano y garantizar la pesca sostenible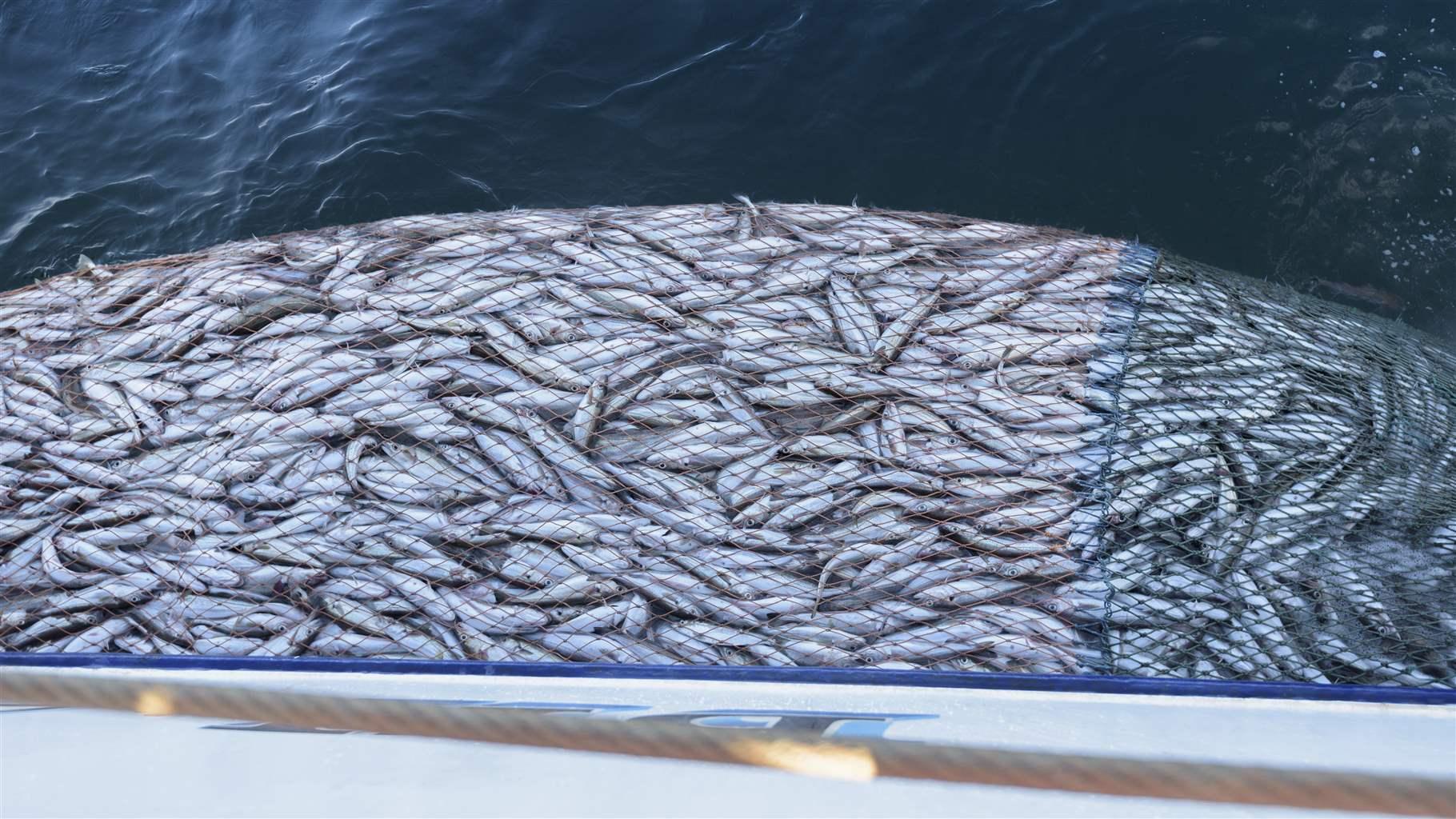 Las pesquerías saludables son fundamentales para mantener la salud del océano. Sin embargo, en la actualidad, muchas poblaciones de peces están en deterioro debido a distintas amenazas, como la sobreexplotación pesquera. Uno de los enfoques para ponerle fin a la sobrepesca es reducir las subvenciones dañinas a la pesca; es decir, los pagos que efectúan los gobiernos a la industria para mantener botes en el agua, incluso cuando esa práctica no tenga sentido económico ni ayude a la ordenación de las pesquerías. Si bien no todas las subvenciones tienen este carácter dañino, los países miembros de la OMC (Organización Mundial del Comercio) ahora cuentan con una pequeña ventana de oportunidad para hacer algo en relación con aquellas que sí son dañinas: acordar reglas vinculantes en la OMC.
The Pew Charitable Trusts lanzó recientemente un proyecto que busca que los miembros de la OMC comprendan mejor los efectos de estas subvenciones e identifiquen caminos que conduzcan a una reforma. Las subvenciones dañinas dan lugar a la presencia de demasiados botes en el agua y a otras prácticas no sostenibles, además de amenazar la subsistencia de las comunidades costeras y la seguridad alimentaria global.
Las subvenciones a la pesca, incluida la eliminación de aquellas que son dañinas para las poblaciones de peces, fueron el tema central de un evento reciente organizado por Pew y la Misión Permanente de Chile ante la OMC. El encuentro tuvo lugar el 25 de septiembre en la sede central de la OMC en Ginebra, Suiza, y coincidió con el inicio de las negociaciones de otoño relacionadas con las subvenciones a la pesca entre los miembros de la OMC.
Durante un panel de discusión, el moderador Eduardo Gálvez, embajador y representante permanente de Chile ante la OMC, informó a la audiencia que las negociaciones brindaban una posibilidad para restablecer la fe en la capacidad de la organización para lograr un cambio. El panelista Ussif Rashid Sumaila, doctoren Economía , profesor y director de la Unidad de Investigación de Economía de Pesquerías del Centro de Pesquerías de la Universidad de Columbia Británica, compartió resultados de distintos estudios que muestran la manera en que las subvenciones dañinas impulsan actividades de pesca poco rentables y poco sostenibles que afectan perjudicialmente la subsistencia. El otro panelista, Alejandro Jara, abogado de comercio internacional y ex director general adjunto de la OMC, manifestó que los miembros deben llegar a un acuerdo sobre las subvenciones. "No se puede esperar a que sea el momento justo y a que las estrellas políticas se alineen", comentó Jara. "El momento [para negociar] es ahora".
El pasado diciembre, en una conferencia ministerial con sede en Buenos Aires, los miembros de la OMC manifestaron su intención de negociar y adoptar un acuerdo sobre las subvenciones a la pesca antes de que finalice el 2019. Esto estaría alineado con el objetivo de desarrollo sostenible de las Naciones Unidas n. º 14, que trata sobre la conservación del océano y los recursos marinos, e incluye la eliminación de ciertos tipos de subvenciones que contribuyen al exceso de capacidad, a la sobreexplotación pesquera y a la pesca ilegal, no declarada y no reglamentada para el año 2020.
Hay una urgencia cada vez mayor entre los líderes del mundo por alcanzar los objetivos de desarrollo sostenible y, este mes, ministros de comercio de Australia, Brasil, Canadá, Chile, la Unión Europea, Japón, Kenia, Corea, México, Nueva Zelanda, Noruega, Singapur y Suiza se reunieron en Ottawa y reafirmaron su compromiso de ponerle fin a las subvenciones dañinas.
En un contexto cada vez más propicio, Pew brindará apoyo a los miembros de la OMC en los próximos 13 meses para garantizar un sólido acuerdo en la fecha límite acordada de la OMC. Pew financia la continuación de la revolucionaria investigación de Sumaila para estimar las subvenciones a la pesca en todo el mundo según tipo, categoría, monto y sus efectos sobre la capacidad pesquera. Además, Pew otorga financiamiento a la investigación liderada por Christopher Costello, doctor en Filosofía, profesor de Economía de los Recursos Naturales en la Escuela Bren de Ciencia y Gestión Ambiental de la Universidad de California en Santa Bárbara para modelar los posibles efectos de las medidas de reforma propuestas. El estudio ilustrará el impacto que podría tener la reforma del esquema de subvenciones en las pesquerías de todo el mundo.
Los miembros de la OMC tienen en sus manos la efímera oportunidad de dejar una marca duradera y positiva en nuestro océano y en todo lo que depende de las pesquerías saludables. Como afirmó Jara, el momento de eliminarlas subvenciones dañinas es ahora.
Isabel Jarrett coordina la campaña para reducir las subvenciones dañinas a la pesca de The Pew Charitable Trusts.