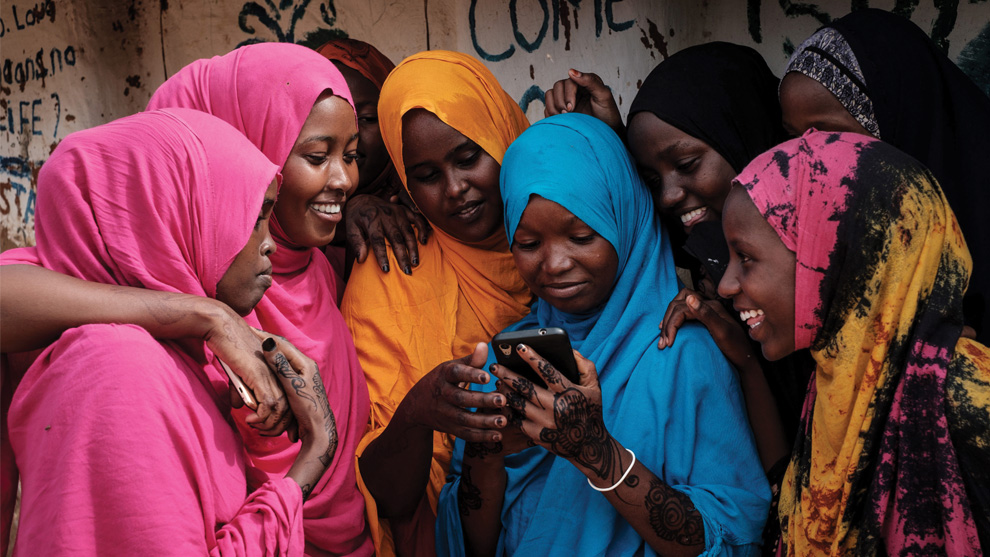 Global technology use
A Pew Research Center June report examining technology use in 39 countries found that social media use continues to increase in emerging economies while it has plateaued in wealthier nations. The survey also found that a median of 87 percent of adults in advanced economies use the internet at least occasionally or own a smartphone, compared with 64 percent in emerging and developing economies. A smaller gap exists among adults using online social networking sites, with 60 percent of those in advanced economies and 53 percent of those in emerging and developing economies saying they use such sites.
Information overload
The Pew Research Center published a survey in June showing that almost 7 in 10 Americans (68 percent) are exhausted by the amount of news. But the analysis also revealed that the sentiment is more common on the right side of the political spectrum, with 77 percent of Republicans or those leaning Republican feeling overwhelmed, and 61 percent of Democrats or those leaning Democratic in agreement. The percentage expressing feelings of information overload is in line with how Americans felt during the 2016 presidential election, when a majority expressed feelings of exhaustion from election coverage.
Attitudes on immigration
A Pew Research Center report released in June found that support for increasing the level of legal immigration has risen, while the share saying legal immigration should decrease has fallen. The study found that 32 percent of Americans say legal immigration should be increased, the highest percentage since at least 2001. Twenty-four percent say legal immigration should be reduced, which was the lowest percentage since at least 2001. Almost 4 in 10 (38 percent) Americans believe legal immigration should be kept at current levels.
Unity and division in the U.S.
In May, the Pew Research Center published a report examining what unites and divides Americans in urban, suburban, and rural areas. It found that majorities in each community say their problems are not understood by most people who live elsewhere. The study also found that 62 percent of urban registered voters identify as Democrats or lean Democratic while 54 percent of registered rural voters identify as Republican or lean Republican. Suburban voters are more equally divided, with 47 percent identifying as Democrats or leaning Democratic, and 45 percent identifying as Republican or leaning Republican.
Media polarization in Western Europe
In May, the Pew Research Center published a report examining news consumption habits and attitudes toward the media in eight countries in Western Europe (Denmark, France, Germany, Italy, the Netherlands, Spain, Sweden, and the United Kingdom). It found that people with populist leanings have more negative attitudes about the news media than do those with nonpopulist views. Trust in the news media is especially low in southern Europe: Only 29 percent of Italians and 31 percent of Spaniards express at least some trust in the press. About two-thirds of the Dutch (67 percent), the Germans (64 percent), and the Swedes (64 percent) feel that way.