Honduras Takes Key Steps in Ocean and Coastal Conservation
New statement and ongoing efforts show commitment to protecting coastal wetland ecosystems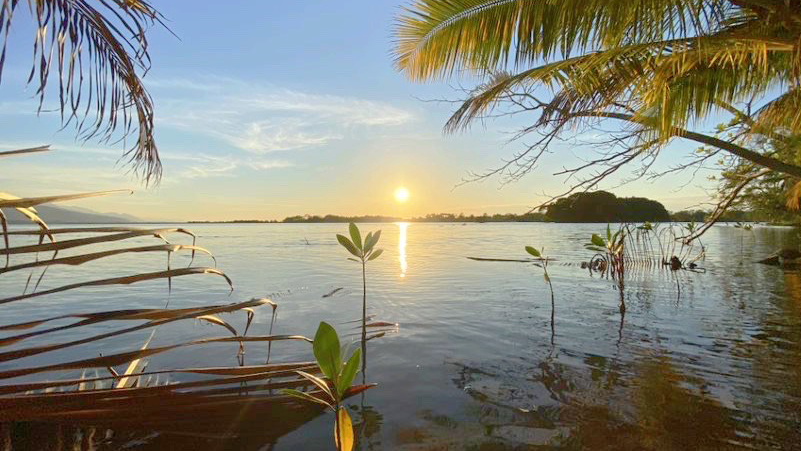 For the first time, the Central American country of Honduras has announced a national stance on ocean management. The statement is a way of acknowledging the importance of the country's ocean resources and the threats they face as well as noting what the government has done—and plans to do—to manage and protect them.
Honduras' Ministry of Environment launched this national position (Postura de País) on World Maritime Day, Sept. 28. The announcement was timely: From Oct. 23-27, Honduran delegates will join representatives from The Pew Charitable Trusts at Latin America and Caribbean Climate Week in Panama City, Panama, where Honduras Vice Minister of Environment Malcolm Stufkens will share the country's oceans position and other conservation progress with an international audience.
The position states, in part, that "Honduras will promote the protection of coastal wetland ecosystems—mangroves, seagrasses, and marshes … [which] provide adaptation and resilience protection against climate-related threats while also providing habitat for marine biodiversity, supporting fisheries, and providing climate mitigation benefits."
The government has already designated 18 marine and coastal protected areas on its Pacific and Atlantic coasts to safeguard the rich marine and coastal biodiversity there. The Atlantic coastlines of northern Honduras extend into the northwestern Caribbean Sea and form part of the Mesoamerican Barrier Reef System—the second largest barrier reef in the world. Other coastal ecosystems—including mangroves and seagrass beds—sequester and store carbon, provide wildlife habitat, and confer other benefits to communities on both coasts of the country.
But despite these immense benefits, Honduras' marine and coastal areas are under threat from extreme weather events, sea-level rise, ocean acidification, and degradation from development and agriculture.
Honduras is taking additional significant steps on marine conservation that—together with the Postura de País—will help the government meet its commitments under the Paris Agreement, an international treaty on climate change. Specifically, Honduras can account for coastal wetlands' sequestration and storage of carbon in the country's Nationally Determined Contributions (NDCs) to the Paris Agreement; NDCs are the commitments governments have made to reduce global emissions and the impacts of climate change.
Honduras needs accurate, updated information to be able to set ambitious, science-based targets in their NDCs. To tackle these issues, The Pew Charitable Trusts is partnering with the Honduran nonprofit organization Center for Marine Studies (CEM, for its acronym in Spanish). As part of this partnership, which launched in July, Pew and CEM supported the reinstating of Honduras' National Biological Monitoring Board, which has not been active since 2018. The board will aggregate coastal wetland data into one national database for the first time through the work of a subcommittee on wetlands, which is also scheduled to be reestablished this fall.
Tom Hickey, who directs Pew's coastal wetland and coral reef conservation project, said,
"The new ocean position is a welcome statement of ambition by Honduras. Pew is excited to be a part of this work, alongside local partners, and we're optimistic that these efforts will contribute to the growing recognition across the region of the critical role that coastal wetlands play for nature, climate and biodiversity."
Jimmy Andino, executive director of CEM, added, "The launch of the national oceans position to the regional and international community is a huge step for Honduras. This should help the country achieve greater conservation ambition and create opportunities to mobilize resources for coastal ecosystem protection in Honduras."
Pew is optimistic about what these recent efforts by Honduras mean for ocean and coastal conservation within the nation and in Latin America.
Kate Meyer works on The Pew Charitable Trusts' protecting coastal wetlands and coral reefs project.