Community-Based Initiatives Show Promise in Addressing Opioid Use Disorder
Research findings offer lessons for health care providers and policymakers
Community-Based Initiatives Show Promise in Addressing Opioid Use Disorder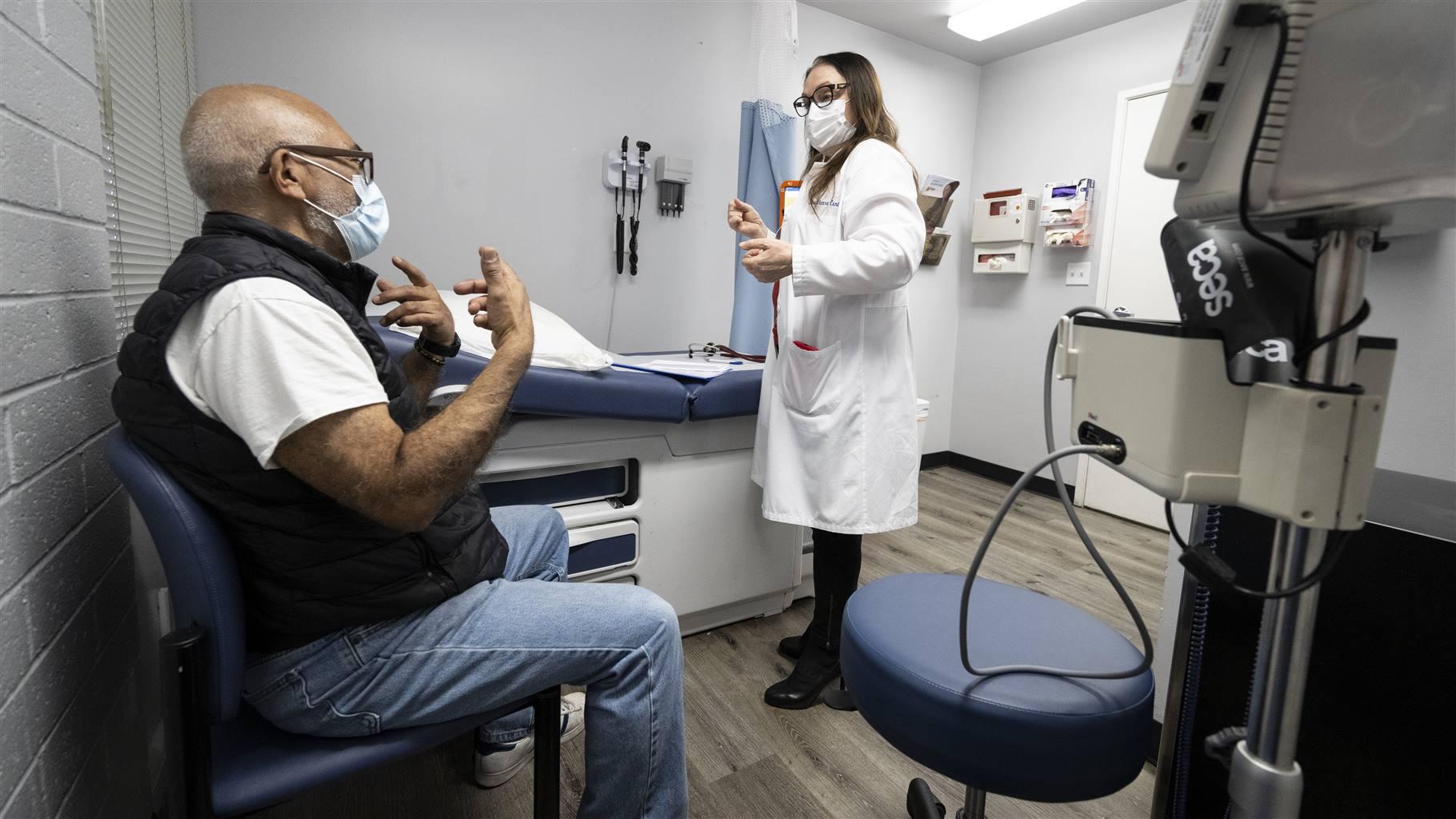 The opioid crisis continues unabated, and communities across the country are experiencing the many impacts. In response, localities have launched initiatives to reduce overdose deaths and increase access to lifesaving treatment for opioid use disorder (OUD).
To help understand which interventions are most effective, The Pew Charitable Trusts' substance use prevention and treatment initiative launched a partnership in 2020 with six community research collaboratives committed to addressing these questions.  The grantees have since worked with Pew and Wilder Research, a nonprofit research and evaluation firm, to assess their local efforts. Their findings are detailed in a new report.  
The evaluations suggest that these local initiatives have had an impact, including decreased substance use among patients, improvements to health and well-being, and improved breastfeeding outcomes for pregnant persons, among other benefits. Researchers noted that patients involved in these initiatives were satisfied with their care. And the initiative itself fostered collaboration, allowing participants to build on and strengthen existing community relationships while facilitating new partnerships among grantees.
The COVID-19 pandemic made collecting data on outcomes more challenging, and many communities experienced staff turnover and burnout in recent years. Despite these challenges, findings from the partnership can inform how health care providers and policymakers address the opioid epidemic. Recommendations outlined in the report call on providers to:   
Expand needed services to increase access to care. Offering on-site mental health support, peer-facilitated support groups, and transportation assistance as well as expanded clinic hours and telemedicine could significantly increase access to treatment.
Offer training to providers and community partners. Health care providers, including behavioral health professionals and social workers, need more training in harm reduction and trauma-informed approaches to addiction treatment.
Expand collaborations to elevate a wider range of  voices. Including a diverse set of partners and capturing the experiences of multiple perspectives—such as those with lived experience and Tribal Nations—can help engage participants and enhance efforts to address this epidemic at the local level.
Form community-based teams to initiate tailored initiatives in local communities. Such teams could focus on making treatment more readily available and offering harm reduction support services, focusing on meeting people who are seeking treatment where they are.
Educate communities and funders about program successes. Broader awareness of successes can build support for addiction treatment programs and reduce stigma. Educating funders is also critical to ensure that funding streams are flexible enough to support community-driven initiatives.
Prioritize program evaluations. Project leaders should consider developing a logic model depicting how each program is intended to work. They also should identify shared outcomes to create a joint vision among all partners to ensure that any proposed evaluation activities are tied to program outcomes.
Continue supporting research to understand the impact of local initiatives. Measuring long-term outcomes and change over time for patients can help inform program improvements and expansion initiatives.
In addition, the report recommends that policymakers at the local, state, and federal levels:
Promote policies and practices that support harm-reduction models of care, such as those that reduce barriers to buprenorphine treatment and others that provide access to and disposal of drug use equipment.
Use harm reduction-informed and destigmatizing language related to substance use. Policymakers should prioritize using person-first language, eliminate the use of words with negative connotations, and treat OUD like other medical conditions that can be managed with evidence-based, ongoing treatment.
Advocate for telehealth when prescribing medications for OUD treatment. Emphasizing the success of at-home buprenorphine initiation under new regulations put in place because of the COVID-19 pandemic can build support for remote care.
Include individuals with lived experience in Medicaid reform discussions. Incorporating the viewpoints of people with OUD can strengthen decision-making around Medicaid policy proposals.
Increase Medicaid reimbursement rates to support substance use disorder care for more complex patients. Pregnant and parenting persons, individuals with recent incarceration and/or overdose, and those with complex medical conditions may need additional care, and providers should be paid adequately for delivering those services.
Ensuring that communities have the knowledge and resources to implement the most effective ways to provide treatment and prevent overdose deaths is critical to curbing the devastation caused by the opioid epidemic. Partnerships such as these, where local programs are supported and can evaluate their efforts, are critical to increasing treatment access and quality of care nationwide.
Leslie Paulson works on Pew's substance use prevention and treatment initiative.