NIH Analysis Shows That Oral Health Has Improved Since 2000 but Major Inequities Remain
Report highlights dental therapy as a significant innovation boosting access to care
NIH Analysis Shows That Oral Health Has Improved Since 2000 but Major Inequities Remain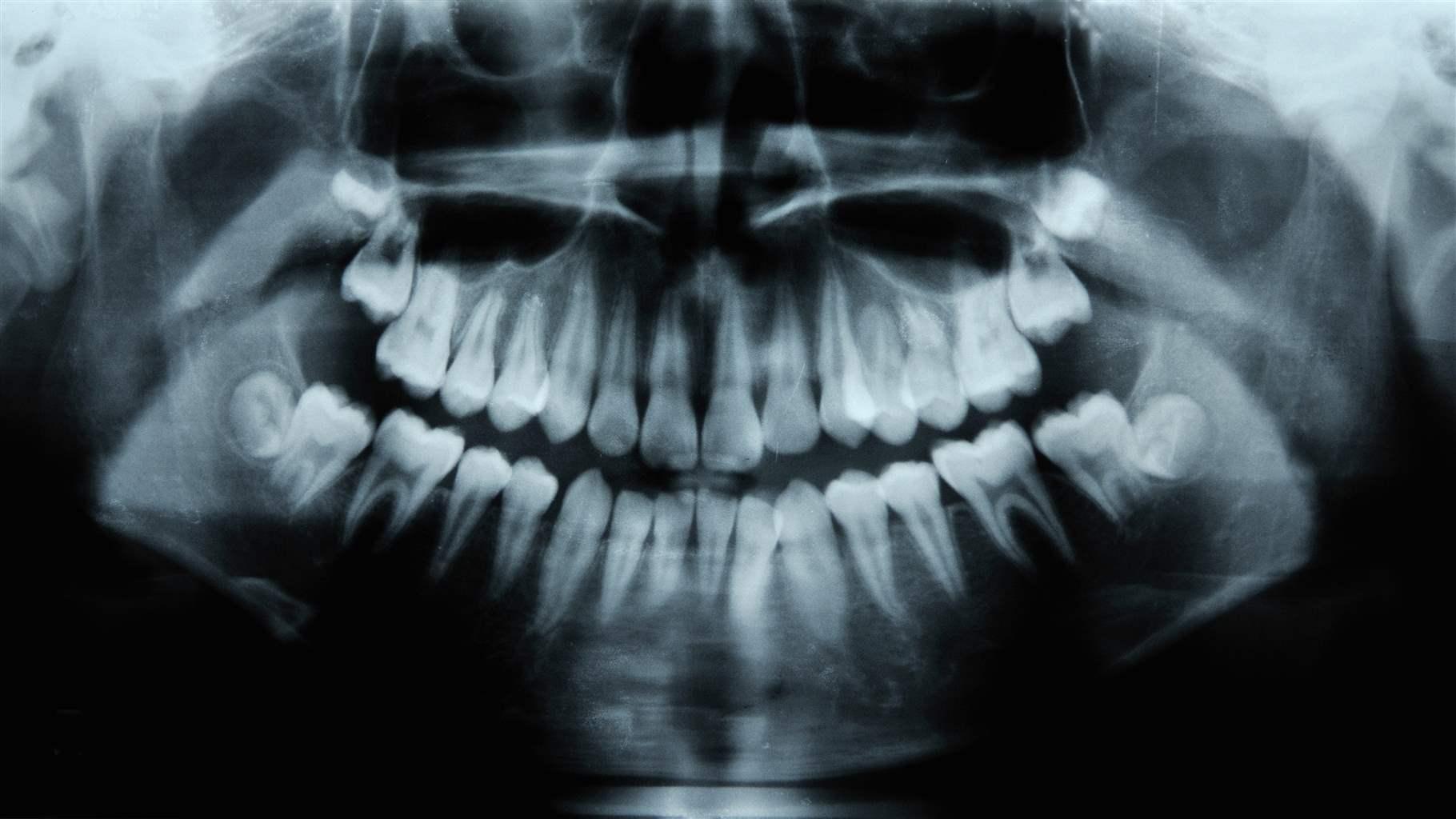 Two decades after the U.S. Surgeon General's landmark report on oral health, the National Institute of Dental and Craniofacial Research (NIDCR) has published a follow-up report that describes both phenomenal gains and persistent challenges in the nation's efforts to address dental disease.
Pew contributed to the oral health integration, workforce, and practice section, which outlines how workforce shortages and barriers to dental services affect oral health inequities. Among its key findings, "Oral Health in America: Advances and Challenges" cites dental therapy as one of the most significant workforce innovations helping to expand access to safe, high-quality, and cost-effective care and improve health outcomes.
The work by NIDCR, part of the National Institutes of Health, examines the use of allied oral health professionals, including dental therapists, in nontraditional practice settings as a model to reach underserved populations that do not have regular access to dentists. Providing care in such settings, including day care centers, schools, nursing homes, and rural community centers, is most effective when all members of the dental team can deliver the full range of services for which they are trained. For example, dental therapists can perform preventive and routine restorative procedures while dentists focus on more complex services.
Overall, the report finds that, despite advancements in understanding what causes dental diseases and how to treat them, the nation has failed to reduce the prevalence of untreated tooth decay among certain populations. The authors write that limited access to dental care is a persistent factor contributing to oral health inequities among racial and ethnic minorities, low-income individuals, older Americans, rural residents, and other marginalized groups.
Among other findings:
Progress has been limited in the rate of untreated decay among teens and there has been no change among working-age adults during the past two decades, unlike the advances seen in young children. Sizable racial and ethnic inequities in disease rates persist: 52% of working-age adults living in poverty have untreated decay, compared with 20% of adults who are not in poverty.
Social and economic factors affect long-standing racial, ethnic, and income-based inequities in rates of disease and care. Safe neighborhoods, quality education, access to nutritious foods, and positive social interactions all foster better oral health; their absence does the opposite.
The limited availability of dental insurance is a major barrier to oral health services for many Americans. State Medicaid dental benefits for working-age adults are spotty, and Medicare has yet to offer a dental benefit, leaving most older adults uninsured. Furthermore, many people with coverage still lack access to care because most dentists do not accept public insurance.
Opposition by the food and beverage industry to beverage taxes, warning labels on sugar-sweetened beverages, and other policies intended to limit sugar consumption have helped to create an environment that leads to tooth decay.
Dental providers can play a critical role in reducing the prescription of opioids and other controlled substances. Until recently, dentists have been among the leading prescribers of opioids, commonly prescribing them for procedures such as tooth extractions, root canals, and implants. The American Dental Association called for mandatory continuing education in this topic area in 2018.
Dentistry is lagging behind the medical system's use of performance measures to improve health outcomes. Whereas medical providers use diagnostic codes to track diagnoses and treatments and assess quality of care, most dental offices continue to use just procedure codes that do not account for diagnoses. This limits the ability to measure the quality of care and, ultimately, boost patient health.
The report urges actions to change policy to increase oral health equity; foster more collaboration among oral, medical, and behavioral health care; and diversify the workforce.
"NIDCR is committed to supporting research that addresses the persistent inequities in access to quality and affordable care," said Dr. Rena N. D'Souza, the institute's director. "These disparities in disease burden are often influenced by social determinants of oral health that affect individuals, their families, and the communities they reside in."
The report, she continued, lays out potential solutions: "Integrated approaches across multiple platforms are needed to reduce the disproportionate burden of dental and oral diseases in our society. This can best be accomplished through the reconfiguration of the oral health professional workforce, the building of partnerships across the health care system, equitable health care coverage for all, and a greater emphasis on prevention."
Jane Koppelman is a senior officer with Pew's substance use prevention and treatment initiative and previously served as research director for Pew's dental project. Allison Corr is an officer with the suicide risk reduction project and the dental project.