How Government Can Address Growing Disaster Costs
Experts explore U.S. disaster assistance, climate risks, and solutions to ease fiscal pressures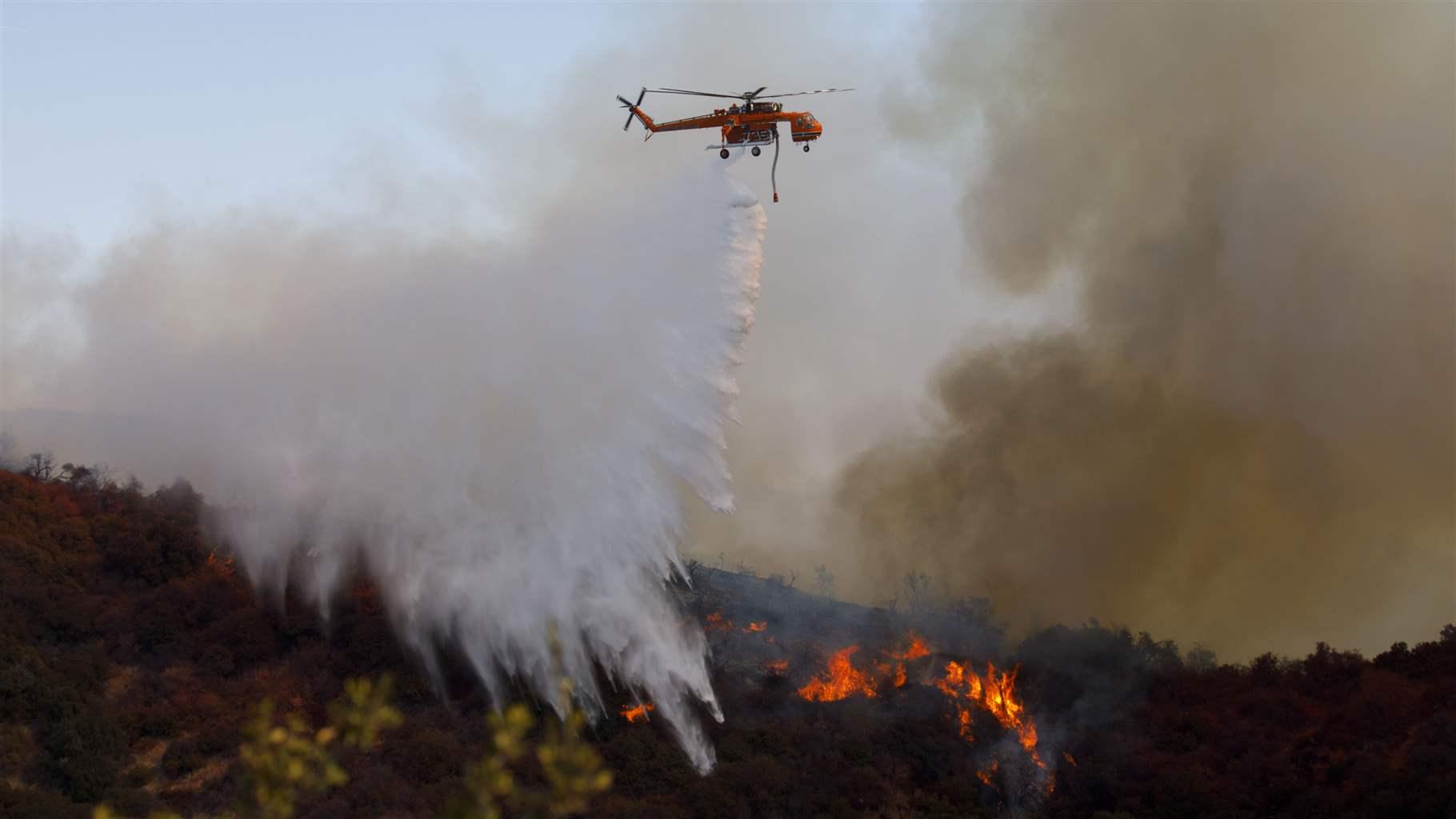 The United States pays for disaster assistance through a complicated intergovernmental system that relies on funding from different agencies—from emergency management to housing and transportation. These agencies' activities are funded through annual appropriations, plus supplemental expenditures such as those Congress passed to respond to the major hurricanes and wildfires of 2017 and 2018. As disasters have become more frequent, severe, and expensive, the spending on them has increased. When comparing the Federal Emergency Management Agency's (FEMA's) public assistance program during the 2000-09 and 2010-19 decades, spending on natural disasters increased 23% in the latter.
At a recent webinar, experts shared insights about how these rising costs, disaster assistance policy, and the changing climate intersect. The event was part of a virtual conference celebrating 100 years since the passage of the Budget and Accounting Act, co-hosted by the American Association for Budget and Program Analysis, the Association for Budgeting and Financial Management, and the National Academy of Public Administration.
The speakers came from government oversight and research agencies, academia, and The Pew Charitable Trusts and explored how federal and state governments pay for disaster relief, current strains on funding, and solutions for better managing these costs.
How government pays for disaster assistance
The nation's system of disaster relief was standardized in 1950 by the Disaster Relief Act and has evolved over time into today's governing standard: the Stafford Act. Under the current model, when local and state governments are overwhelmed, a governor can request additional disaster assistance from the federal government, often funded by the Disaster Relief Fund (DRF)—a pool of money that FEMA controls. The DRF is the primary account for federal disaster response, which Pew research has found was the source of 44% of federal disaster expenditures between 2005 and 2014.
To help people understand the complexity of this system, William Painter, a specialist in emergency management and homeland security policy for the Congressional Research Service, explained that since catastrophic disasters are difficult to predict, FEMA relies on supplemental appropriations for new disasters that cost more than $500 million, with annual appropriations for the DRF instead funding past catastrophic disasters and estimates for future smaller events. As a result, the federal budget is not an accurate gauge for impending disaster costs. Further, the past 30 years have shown a rise in these disaster-specific appropriations.
Additionally, although disaster assistance is often associated with FEMA, 16 other federal departments and agencies also contribute to disaster relief efforts.
States face similar challenges developing a complete inventory of disaster expenditures. Pew has found that states use five primary budgeting mechanisms to pay for disaster costs: statewide disaster accounts, rainy day funds, supplemental appropriations, transfer authority, and state agency budgets. However, partly because of the unpredictable nature of disasters and a complex, multiagency relief system, no state has a comprehensive accounting of its spending on these events, an obstacle state leaders face in effectively managing these costs.
A system under pressure
Federal spending on disaster assistance has been increasing for years—often unpredictably. "The total appropriated to [the DRF] has swung wildly, especially in recent years," Painter explained. He noted that from the beginning of fiscal year 2020 through the end of fiscal 2021, FEMA will have obligated more from the DRF than in any previous two-year period. And experts expect the cumulative costs of disasters to continue to rise. "We know that if nothing changes between the rising values of property and infrastructure, the tendency of humans to locate near disaster hazards, and the climate projections we see for the coming increase in frequency and intensity of disasters, [costs are] likely to get a lot bigger," said Kathryn Godfrey of the Government Accountability Office (GAO).
The COVID-19 pandemic has also exacerbated this cost increase. As Painter noted, authorities have used the Stafford Act to fund the government's response to this public health crisis—a novel application of this system. Of the record-setting DRF funding that FEMA will commit for projects from the beginning of fiscal 2020 through the end of fiscal 2021, more than two-thirds of the estimated expenses are related to disaster declarations stemming from COVID-19.
Rising costs also have implications for states, which pay for a portion of them in Presidentially declared disasters in addition to paying for events that do not reach the federal assistance threshold. But as federal spending pressures grow, states may be required to take on a larger share of expenditures. FEMA has recently proposed changing its qualification criteria for certain types of federal disaster recovery funds, a move that could shift costs to states without incentivizing them to invest more in disaster mitigation activities that could contribute to lowering the nation's overall costs.
Such a shift in federal-state cost sharing would also disrupt the allocation of risk between the federal government and the states. The assurance of federal support has implications for state budgeting and planning and is evident in credit rating agencies' assessment of fiscal risk. Describing a recent Brookings Institution paper, David G. Victor of Brookings and the University of California, San Diego noted that, in spite of increased attention, credit rating agencies rarely consider climate risk as being material to municipal credit quality. One reason, cited in interviews with rating agencies, may be the assumption that the federal government will step in if a catastrophic event occurs.
Proposed solutions
With this shifting landscape in mind, experts proposed solutions to improve the nation's funding of disaster aid. Summarizing findings from another recent Brookings report, Victor offered a framework for successful solutions: those with little political opposition and moral hazard. He suggested several possible approaches, including implementing national infrastructure audits, increasing transparency for climate risk calculation at credit rating agencies, and reforming federal programs to incentivize adaptation.
At the federal level, GAO has made several recommendations to limit the government's fiscal exposure from climate-related risks. These include recommending that the Office of Management and Budget adopt budgeting and forecasting procedures to account for disaster costs as part of the federal budget process, and that the federal government develop a strategic plan for resilience that articulates the role of federal agencies and state and local governments. GAO has also developed a disaster resilience framework, providing guidelines for federal actions that can reduce disaster impacts.
At the state level, Pew's research underscores the challenging task of budgeting for disasters absent an accounting of current expenditures. Pew recommends that states track their disaster spending so they can make more informed choices about managing these costs. Some states have made progress in this area, including North Carolina, Ohio, Virginia, and Colorado. Adopting more rigorous approaches to assessing and planning for costs will position state leaders to manage risks through strategic budget choices and better plan for disasters.
Colin Foard is a manager and Madalyn Bryant is a senior associate with The Pew Charitable Trusts' fiscal federalism initiative.