Chile Adopts International Certification Standards for Management of Protected Areas
Inclusion of national parks on IUCN Green List would recognize country's work on conservation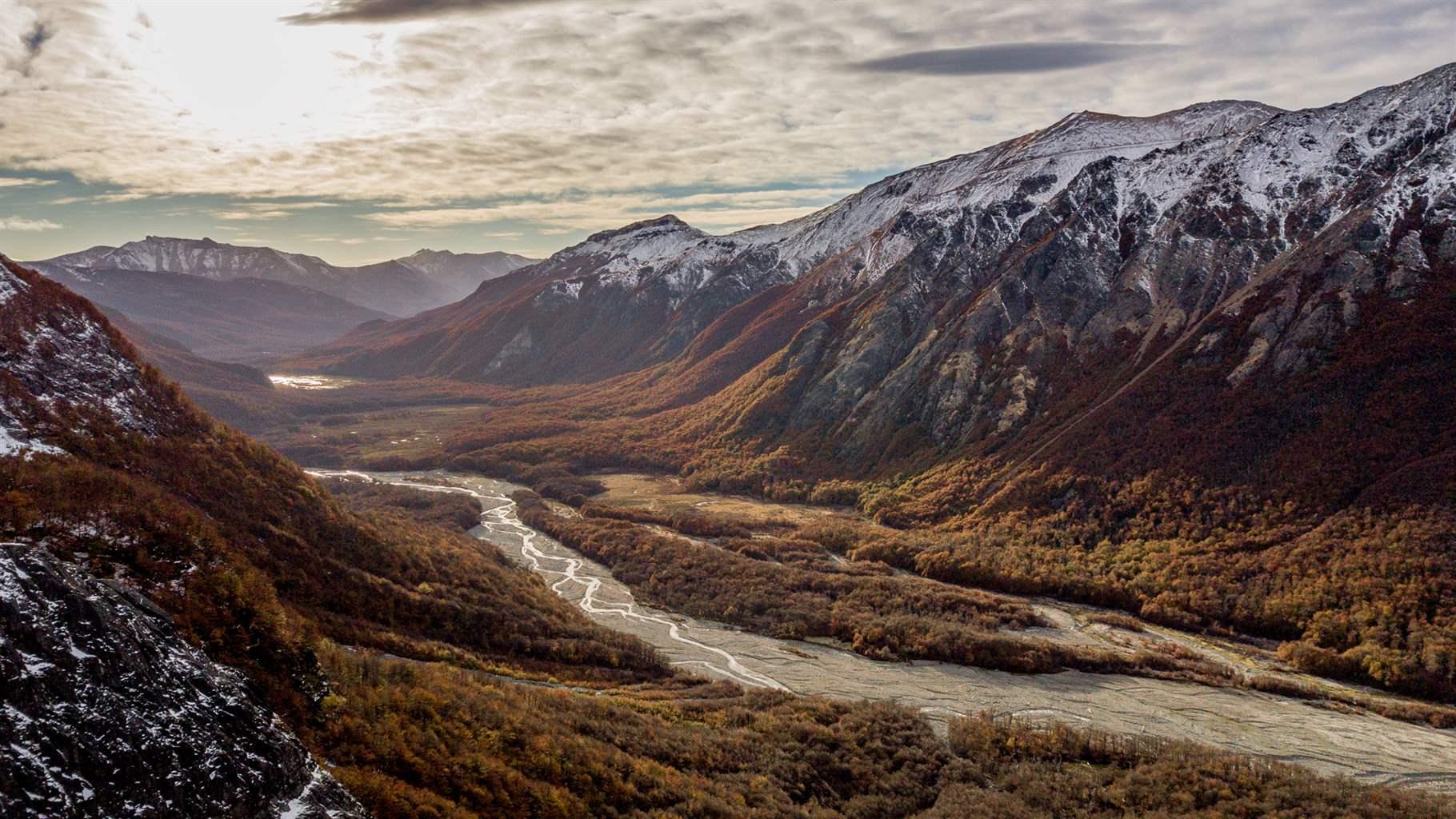 The Chilean government marked Earth Day on Thursday by implementing an international certification process for managing its national parks, a move that could result in two of those parks joining the International Union for Conservation of Nature (IUCN) Green List of Protected and Conserved Areas, which recognizes places that are managed to a high standard of environmental protection. The milestone decision by Chile's National Forestry Corp. (CONAF), the agency that oversees the country's protected areas, would make Chile one of just a few South American countries—along with Colombia and Peru—that have areas on the list; Brazil and Ecuador are also pursuing listing for protected areas.
Chile is adopting the process at two iconic sites: the Vicente Pérez Rosales National Park, the country's first, established in 1926, and the recently designated Cerro Castillo National Park, where CONAF already works with gateway communities to manage the area to a high standard.
The Green List program certifies national parks, nature reserves, and other protected areas and helps to identify and close any gaps in their management. This certification process is designed not only to improve the conservation and management of protected areas but also to provide economic and social benefits for gateway communities; Chile's process was developed in collaboration with the Universidad Austral de Chile and The Pew Charitable Trusts. By adopting Green List standards, CONAF is helping Pew's Chilean Patagonia project meet one of its key goals: bringing conservation and management of Patagonia's protected areas in line with international standards while preserving their cultural and ecological value, today and for future generations.
Chile's environmental stewardship, which includes successful efforts to protect more than 42% of its marine waters and 21% of its land, has drawn global attention in recent years. The country has created six national parks since 2017, expanding its National System of Protected Areas by more than 9 million acres.
In September, CONAF will mark another key milestone by hosting the first Latin American female park rangers conference. And toward the end of the year, it will train its staff to apply so-called conservation standards—best practices and conservation principles—in planning, managing, and monitoring Chile's protected areas. The initiatives will help these sites meet international management standards while promoting collaboration and integration among Latin America's various protected area systems.
Francisco Solís Germani directs The Pew Charitable Trusts' work in Chilean Patagonia. Maximiliano Sepúlveda is the Project´s senior officer.