In New Partnerships, Researchers Pursue Cutting-Edge Scientific Discoveries
Pew's Innovation Fund, which supports collaboration among alumni of our biomedical programs, announces 2020 grantees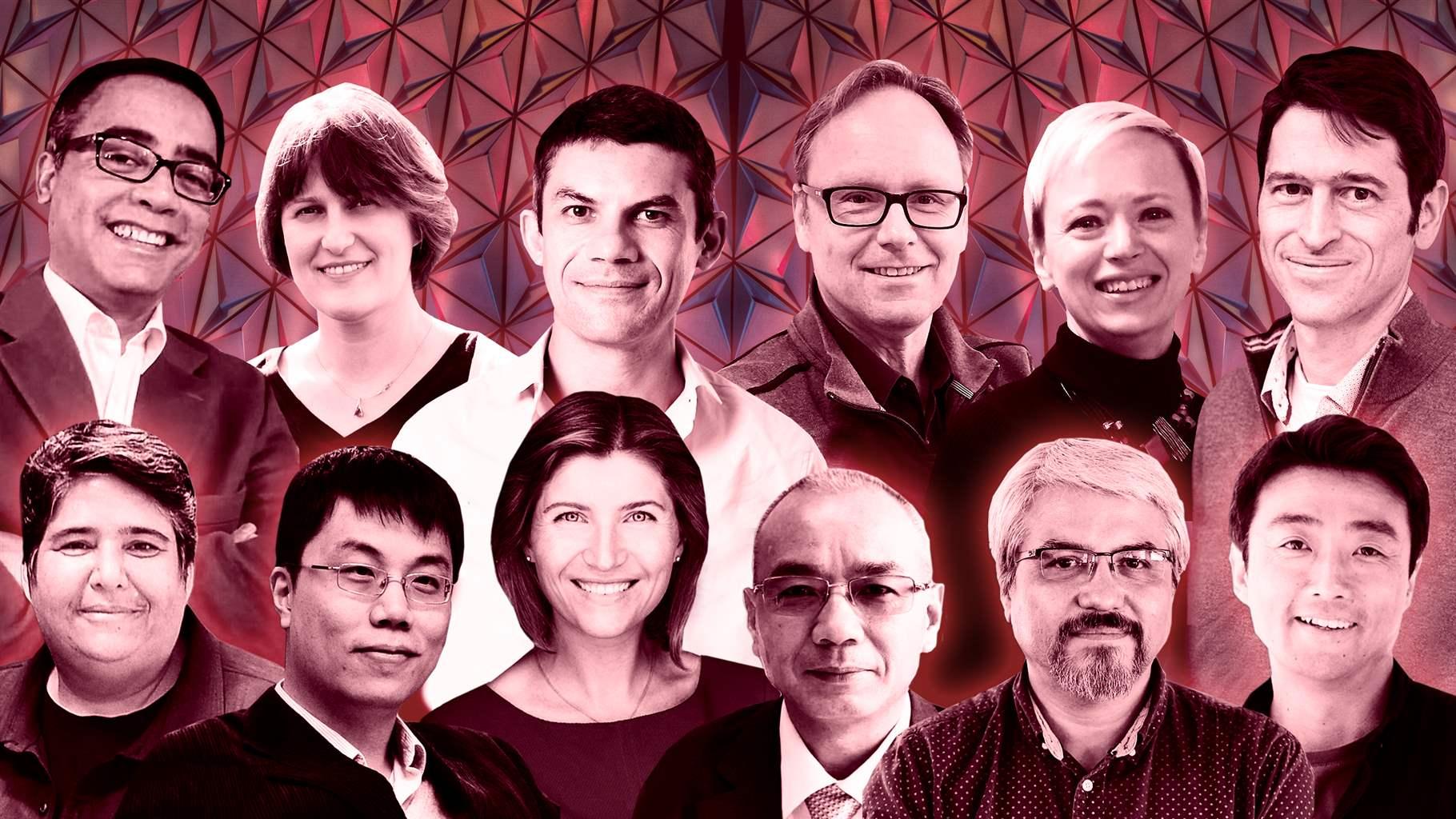 Science is not a solitary process. Building up scientific knowledge requires diverse expertise and frequent collaboration to test theories, critique findings, and apply them in real time.
For 35 years, Pew has supported risk-taking and collaboration among its growing network of what is now more than 1,000 biomedical scientists. To commemorate this commitment to interdisciplinary research, Pew launched the Innovation Fund in 2017 to support joint projects among alumni of its biomedical programs in the United States and Latin America.
This year, six pairs of researchers will partner on some of the most complex questions in human biology and disease. From neuroscience and virology to biophysics and computational biology, the 2020 Innovation Fund teams are combining their expertise to explore a variety of research areas.
The neural mechanism of psychopathy
Marco Contreras, Ph.D. and José Luis Valdés, Ph.D., both alumni of the Pew Latin American Fellows Program in the Biomedical Sciences and faculty at the University of Chile in Santiago, will explore the neurological mechanisms behind psychopathy, a personality disorder characterized by anti-social behavior and a lack of empathy. Scientists already know that the brain's insular cortex regulates empathy and social behavior. However, it remains unclear how abnormalities or reduced neural activity in this region cause psychopathy. Combining their expertise in behavioral neuroscience, optogenetics, and electrophysiology, the researchers will dissect key neural and molecular targets that regulate empathy in rodents—a first-of-its-kind model that may uncover key insights for why certain individuals are prone to anti-social or violent behavior and pave the way for therapies to help people manage this condition.
Complex protein structures in malaria parasites
Frank Alber, Ph.D. and Z. Hong Zhou, Ph.D., professors at the University of California, Los Angeles, will partner on research to map the location of unknown identities and structures of protein complexes in Plasmodium falciparum, the parasite that causes malaria—a disease that in 2018 affected more than 228 million people globally. Using cryo-electron imaging tools together with mass spectrometry, the pair hopes to uncover novel protein structures as well as macromolecules found in Plasmodium falciparum cells. By determining the significance of these structures in their native state, the scientists may help improve understanding of malaria and how to treat it.
Inter-organelle communication in metabolic adaptation
Roberto Zoncu, Ph.D. and Shingo Kajimura, Ph.D., from the University of California, Berkeley and the Beth Israel Deaconess Medical Center in Boston, respectively, will investigate the molecular basis of inter-organelle communication and energy maintenance. Little is known about the signals that control the breakdown of the organelle—a subcellular unit that has a specific function within a cell, like an organ within the body—in response to shifting mitochondria, which play a key role in managing energy homeostasis in metabolic tissues, including fat adipose tissue. Using a genetically engineered adipocyte model made up of cells that store fat, along with gene-editing technologies, the pair hopes to uncover how communication between mitochondria and other organelles drives homeostasis and identify the potential factors involved in metabolic disorders, such as obesity and diabetes.
The role of steroids in Alzheimer's disease
Polina Lishko, Ph.D., from the University of California, Berkeley and Buck Institute for Research on Agingand Ke Xu, Ph.D., from the University of California, Berkeley, will collaborate to investigate the role of steroid hormones in Alzheimer's, a disease affecting more than 5.8 million Americans aged 65 or older in 2020. However, Alzheimer's disease disproportionately affects women, and despite extensive research, little is known about why this gender disparity exists. Lishko and Xu have identified a novel steroid receptor that regulates ion channels in the choroid plexus, a brain tissue that controls the flow of cerebrospinal fluid and is regulated by steroid hormones such as progesterone and estrogen—both of which decline with age in women. By dissecting the molecular mechanisms behind progesterone's role in regulating cerebrospinal fluid in the aging brain, these investigators hope to uncover gender differences in steroid regulation and its role in Alzheimer's disease.
Escape mechanisms in herpesviruses
Ekaterina Heldwein, Ph.D. and Daniela Nicastro, Ph.D., from Tufts University School of Medicine and University of Texas Southwestern Medical Center, respectively, will team up to examine the assembly and trafficking of herpesviruses—which cause many common diseases such as chickenpox, shingles, and genital herpes—in host cells. For many viruses to replicate, they need to cross several host membrane barriers before exiting the cell. Herpesvirus, however, navigates these barriers differently than other viruses. Noting this critical difference, Heldwein and Nicastro will use state-of-the-art imaging technology to determine how herpesviruses uniquely move through and replicate within the host system, which may reveal key insights to help prevent infections.
How the brain perceives bodily signals
Mark Andermann, Ph.D. and Viviana Gradinaru, Ph.D., from Beth Israel Deaconess Medical Center and the California Institute of Technology, respectively, will map how the brain perceives bodily signals from internal organs—a key mechanism for survival. To better understand how the sensory system relays information from the body to the brain, the pair will track the responses of the brain's insular cortex to signals from the gastrointestinal tract of mice, including signals that vary when a mouse is hungry versus when it is full. Their work could uncover how the insular cortex promotes well-being and survival.
Kara Coleman is director of and Jennifer Villa is a principal associate with The Pew Charitable Trusts' biomedical programs.