Earth Day: We Are All Connected by Land and Sea
Conservation successes offer hope for a resilient future—for people and nature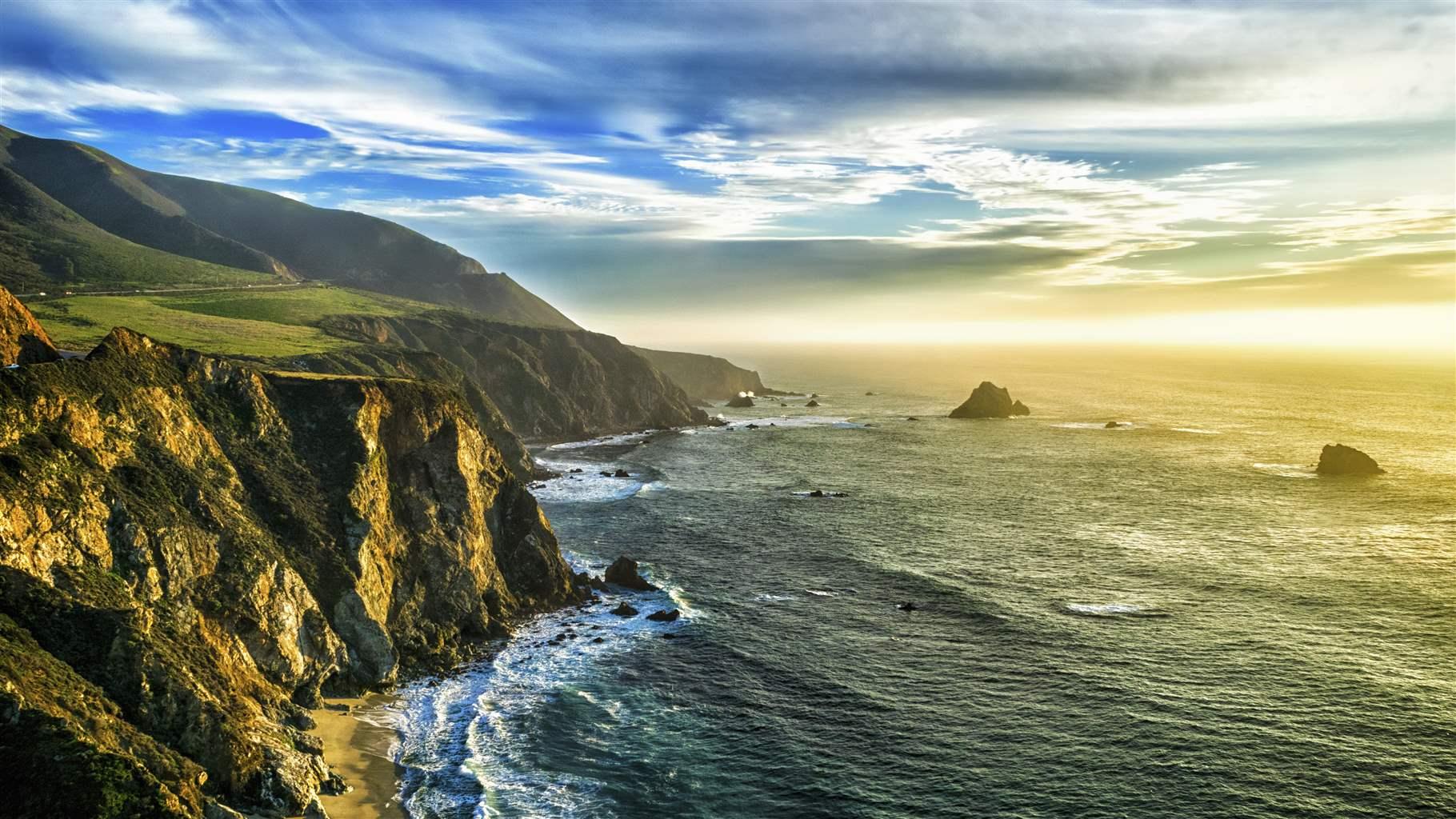 During this unprecedented time when many people are longing to reestablish familiar connections, the 50th anniversary of Earth Day offers a moment to reflect on one of the most enduring bonds we share: Our connection to each other by land and sea. This is also a time to recognize the lasting importance of our global conservation efforts.
Merging science with tradition
Conservation works best when it combines rigorous, peer-reviewed science with centuries of cultural knowledge. In 2019, such collaborations between national governments and Indigenous groups produced two major protected areas in Canada—the Tallurutiup Imanga National Marine Conservation Area and the Thaidene Nene park—and seven new Indigenous Protected Areas (IPAs) in Australia (bringing the total acreage of IPAs in Australia to an astounding 163 million). In each of those cases, policymakers recognized the knowledge and experience that native peoples have with thousands of years of successful coexistence with nature.
A healthy ocean helps us all
A growing body of research finds that protecting our ocean benefits people and nature, and helps build resilience to change. In the past four years alone, governments and communities have committed to safeguard more than 4.1 million square kilometers (1.58 million square miles) of the ocean. These areas include Revillagigedo Archipelago National Park (Mexico); the Rapa Nui (Easter Island) Rahui Marine Protected Area and Diego Ramírez-Drake Passage Marine Park (Chile); the Palau National Marine Sanctuary; the Northeast Canyons and Seamounts Marine National Monument and expansion of the Papahānaumokuākea Marine National Monument (U.S.); Pitcairn Islands Marine Reserve (U.K.), and others.
Rapid changes—and responses—at the poles
The Antarctic and Arctic, two of the world's last great underdeveloped areas, face great change, and governments are working together to respond. In 2016, the Commission for the Conservation of Antarctic Marine Living Resources created the world's largest protected area, the Ross Sea Marine Protected Area (MPA)—the first time that nations agreed to protect a huge area of the ocean beyond the jurisdiction of any individual country. The MPA covers 1.55 million square kilometers (598,000 square miles) and includes breeding and foraging grounds for penguins, seals, krill, whales, and other species. In 2018, nine countries and the European Union signed the Central Arctic Ocean agreement barring unregulated fishing in the high seas of the central Arctic Ocean for 16 years, a pact that could be extended if data shows that is needed.
Safeguarding America's wilderness
In many regions of the U.S., wild lands are at the core of connected experiences, offering opportunities for solace, recreation, and reflection, and representing our legacy for future generations. Since 2002 Congress has protected 6.5 million acres of wilderness through numerous acts. Most recently, the 2019 John D. Dingell Jr. Conservation, Management, and Recreation Act protected 2 million acres of lands and waters, including nearly 1.3 million acres of wilderness across California, New Mexico, Oregon, and Utah. The 2009 Omnibus Public Land Management Act added 2.1 million acres of public land in nine states to the National Wilderness Preservation System. And legislation enacted in 2002 protected more than 509,000 acres of wilderness in California, Colorado, and Nevada.
International fisheries and policy
The past decade has also brought a focus on leveraging multinational bodies to achieve positive, lasting change for global fisheries and in international marine areas. In 2016, the Port State Measures Agreement, an international treaty to stop illegal fishing, entered into force. In 2017, the United Nations voted to move forward with formal negotiations on a high seas treaty, a critical step toward the conservation and responsible management of marine areas beyond national jurisdiction. Like the rest of the ocean, the high seas have a huge impact on the global climate, food supplies, and economies. Also in 2017, two key fisheries management bodies—the Western and Central Pacific Fisheries Commission's Northern Committee and the Inter-American Tropical Tuna Commission—agreed to rebuild Pacific bluefin tuna stocks, which have been fished to just 2.6 percent of their pre-fishing levels.
Conserving species and their habitat
Science has also further illuminated the vital roles that all species play in balanced ecosystems, an awareness that is driving global momentum to conserve sharks. In two key votes in 2016 and 2019, the 182 member governments of the Convention on International Trade in Endangered Species of Wild Fauna and Flora (CITES) voted to protect 31 species of sharks and rays. In 2017, the 124 governments of the U.N. Convention on the Conservation of Migratory Species of Wild Animals took action to protect six shark species. In addition, several countries have taken action to ban commercial fishing and the possession, trade, and sale of sharks and shark products, and establish sanctuaries, including in Bonaire and Saba in the Caribbean Sea, Turks and Caicos Islands, St. Maarten and the Cayman Islands, Kiribati, Dominican Republic, and Samoa. In the U.S., since 2017 fishery management councils have protected more than 530,000 square kilometers (200,000 square miles) of sensitive ecosystems, including deep-sea coral habitats, in the Atlantic Ocean, Gulf of Mexico, and Pacific Ocean.
These conservation victories—and the great benefits they convey to people and nature—will prove tenuous unless governments continue to build on these successes. As Earth Day turns 50 and people around the world navigate unprecedented challenges, now is the time to plan for a future where we all remain connected through the bounty of our land and ocean.
Tom Dillon is vice president and head of environment at The Pew Charitable Trusts, leading a broad array of land and ocean initiatives in the United States and around the world.