Scientist's Vision and Drive Yield Major Ocean Protections
Pew marine fellow describes how she influenced South African policy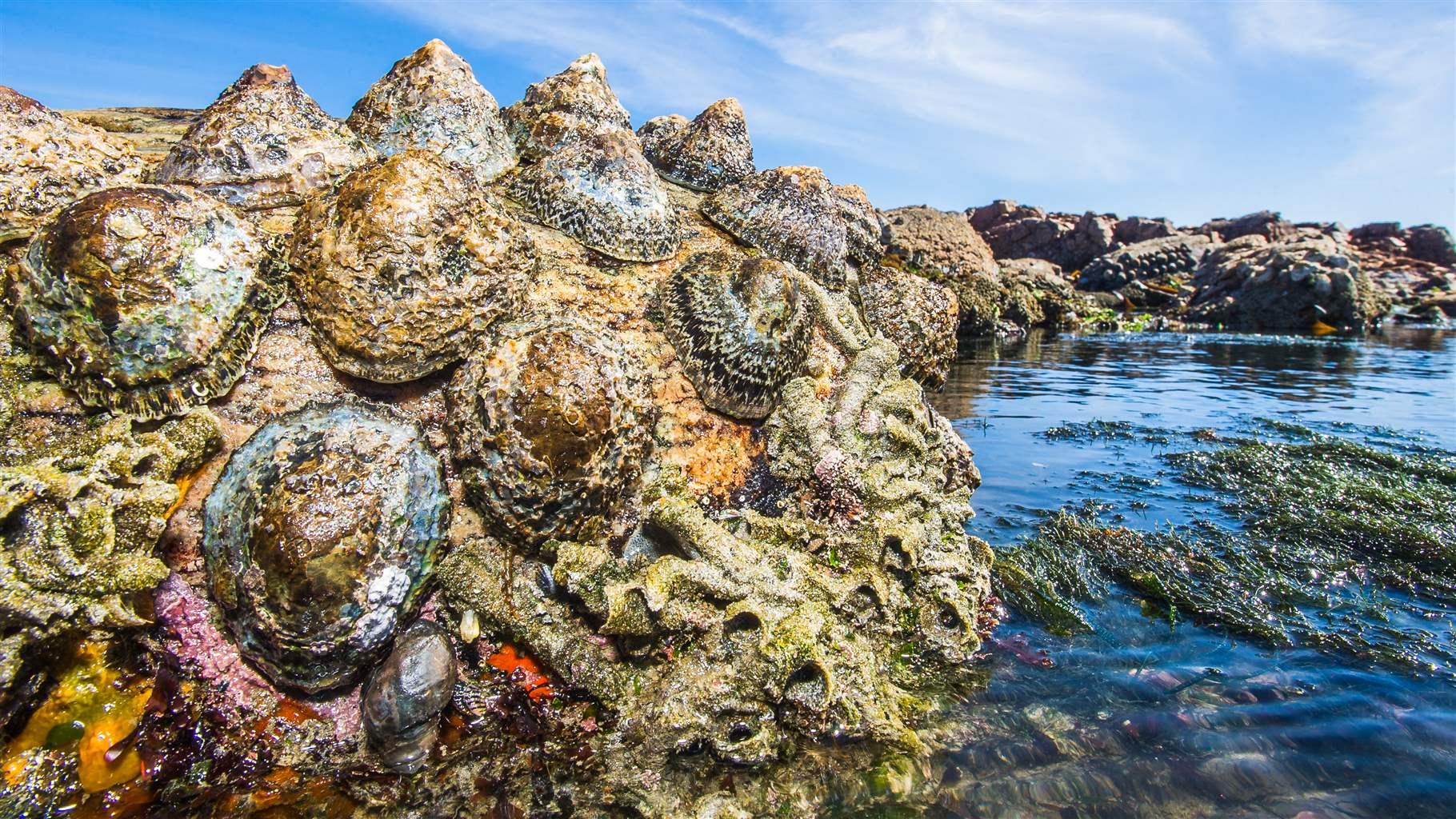 The Pew Fellows Program in Marine Conservation seeks to connect sound science with policy. Kerry Sink, a 2016 fellow and principal scientist at the South African National Biodiversity Institute, has excelled at that difficult task. She played a key role in South Africa's recently formalized plan to set aside 5 percent of its ocean space as marine protected areas (MPAs), with a goal of reaching 10 percent. The Pew Charitable Trusts recently talked to Sink about this achievement.
This interview has been edited for clarity and length.
Q: What are the latest developments in South African marine conservation?
A: On Thursday, May 24, South Africa officially proclaimed 20 new MPAs, setting aside 5 percent of its waters. The new protections will take effect August 1, 2019.
The final push was in 2018, and it came from an unexpected meeting. Sadly, our Minister of Environmental Affairs had passed away in September, and we thought that would set our efforts back years. But less than a month later, I got a WhatsApp message saying, "Please meet the Acting Environment Minister at 3 p.m. today." The next day we were standing in Cabinet presenting our proposed network of 20 MPAs. Two weeks later, the full Cabinet had all signed off.
Q: How did you first become interested in marine biology?
A: I grew up in Durban, South Africa. My mom was a model for a suntan lotion company, a bronze and beautiful person who loved to be by the sea. She used to fetch me from primary school almost every day at lunchtime and take me to the beach. I would go snorkeling by the pier, where I taught myself to track animals on the seabed. What really drew me in was the detail, how if you looked closely you could even find the tiny footprints of starfish.
That's where my passion for the ocean was born. At the age of 12, I did a school project on marine life at the Durban aquarium. And then at the age of 14, I began volunteering at the Oceanographic Research Institute, which officially launched my career studying the biology of the sea.
Q: What work on marine protection in South Africa had you done before your Pew fellowship?
A: Between 2006 and 2010, I led a collaborative project to design a network of offshore MPAs in South Africa. This involved a lot of staring at maps, poring over survey data, and talking to fishers, industry representatives, and government officials. We developed more than 500 map layers to plan protection while accounting for offshore industry needs.
Through this effort, we identified the jewels of South Africa's marine environment—places like the offshore iSimangaliso Wetland Park, from the Zulu word for "miracle and wonder," on the east coast of KwaZulu-Natal, South Africa. It's home to ancient coelacanths, sea turtles, and coral reefs that draw tens of thousands of divers each year. There's also Cape Canyon, an enormous underwater "Grand Canyon" where whales and seabirds gather to feed, and the Agulhas bank pinnacles, where the world's largest sea breams come together to spawn.
In 2014, I revived this work by linking up with a South African presidential initiative called Operation Phakisa—that's a Sesotho word meaning "hurry up." I joined a six-week "laboratory"—really, an extended conversation among hundreds of ocean stakeholders and officials, including 17 government ministers. We were basically locked in a hotel for six weeks to craft a plan for a sustainable ocean economy.
Q: What was the focus of your Pew marine fellowship?
A: I wanted to translate my research and Phakisa plans into implementation. That meant refining the proposals we [developed] in the laboratory, and then engaging with government and stakeholders to help them understand their value and to make compromises where necessary. For example, we accepted changes to several proposed protected areas to keep important fishing grounds or mining areas open.
One important result was that the petroleum industry accepted the idea of an MPA network because it meant streamlined environmental review outside the protected areas. Protecting some areas helped free up others for development, with simplified processes to achieve that.
We also shared our work through a website and a short film targeting Cabinet officials and the public.
The Pew fellowship allowed me to be the bridge from science to policy. Traditional science funders wouldn't have given me the same level of investment and confidence that Pew did, and the experience has been transformative. Pew allowed me to make every meeting, take every step, and scale up communications to reach everyone we needed to.
Q: What other factors do you feel are vital to scientists seeking to influence conservation policy?
A: Be inclusive, seek out the perspectives of people who are different. Diversity in race, gender, and age is key to human resilience, just like diversity of species is critical to a healthy, functioning ecosystem. I saw direct evidence of this while making the case for marine protected areas. We tried all kinds of arguments that didn't have traction with some groups and political leaders. But drawing from wisdom from the grandmothers of Xhosa, Swazi, and Zulu students in my team, we were able to reframe protection with greater emphasis on the spiritual power of the sea, the fragility of ecosystems and the benefits for future generations. Diversity is not just a buzzword; it has immense practical value.
Polita Glynn directs the Pew Fellows Program in Marine Conservation.